Rihanna Looked Completely Unrecognizable at Coachella
You probably wouldn't have noticed it was her.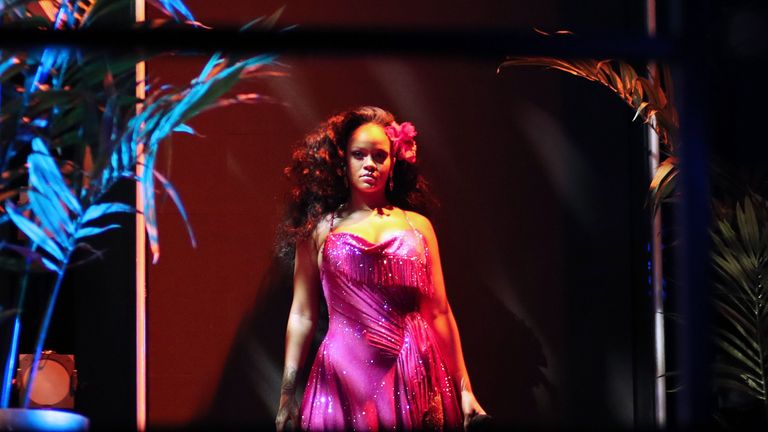 (Image credit: Getty Images)
Rihanna rolled up to final night of the first weekend of Coachella Beychella, to watch Cardi B —but you probably didn't recognize her. RiRi was decked out in head-to-toe Gucci, complete with a balaclava.
She posted the entire lewk on Instagram with the caption: "when u finna run outta hangers."
And then a close up on the black, white, and tan mask.
RiRi was really dedicated to wearing the balaclava the entire night, as it appears she had her bejeweled earrings sewn onto the mask. Her entire look is straight from Gucci's Fall 2018 show, where heads were rolling (literally) down the runway.
Whether she was trying to be discreet, or make a huge fashion statement is unclear, but she definitely caught people's attention.
It's not @rihanna at #Coachella until she's in a look from @Gucci's latest collection. pic.twitter.com/R9NhB1VkTYApril 16, 2018
See more
RELATED STORY