18 'Lemonade' Lyrics That Seem to Confirm Jay Z Cheated on Beyoncé
"You can taste the dishonesty."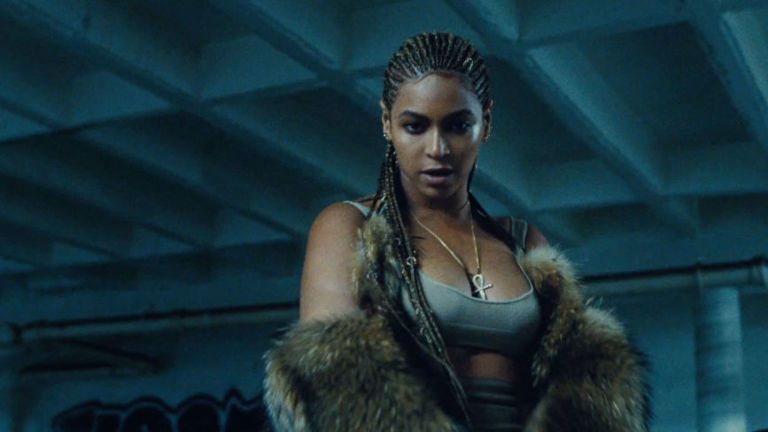 (Image credit: Archives)
As Beyoncé's Lemonade special unfolded on HBO Saturday night, it became clear that Beyoncé was mad at someone. A lot of people thought it might be Jay Z, and that the special would end with the couple announcing their divorce. Spoiler alert—they reconciled by the end, but it's clear there was some drama along the way. While some viewers thought Bey's lyrics were directed at her father, Mathew Knowles, others thought they served to confirm rumors that Jay cheated on Beyoncé at some point (never forget the elevator). Below, 18 lyrics that seem to support the latter theory.
1. You can taste the dishonesty / It's on your breath as you pass it off so cavalier. ("Pray You Catch Me")
2. Can't you see there's no other man above you / What a wicked way to treat the girl that loves you. ("Hold Up")
3. Something don't feel right because it ain't right, especially coming up after midnight / I smell your secrets and I'm not too perfect to ever feel this worthless / How did it come down to this, going through your call list? / I don't wanna lose my pride but I'ma fuck me up a bitch. ("Hold Up")
4. What's worse, looking jealous or crazy? Jealous or crazy? / More like walked all over lately, walked all over lately, I'd rather be crazy. ("Hold Up")
5. It's such a shame, you let this good love go to waste. ("Hold Up")
6. Who the fuck do you think I am? You ain't married to no average bitch, boy. ("Don't Hurt Yourself")
7. I am the dragon breathing fire / Beautiful man, I'm the lion / Beautiful man, I know you're lying. ("Don't Hurt Yourself")
8. I smell that fragrance on your Louis V, boy / Just give my fat ass a big kiss, boy / Tonight I'm fucking up all your shit, boy. ("Don't Hurt Yourself")
9. This is your final warning / You know I give you life / If you try this shit again you gon' lose your wife. ("Don't Hurt Yourself")
10. Looking at my watch, he shoulda been home / Today I regret the night I put that ring on / He always got them fucking excuses. ("Sorry")
11. He only want me when I'm not on there / He better call Becky with the good hair. ("Sorry")
12. My daddy warned me about men like you / He said, "Baby girl, he's playing you." ("Daddy Lessons")
13. I've always been committed, I've been focused / I always paid attention, been devoted, tell me what did I do wrong? ("Love Drought")
14. Ten times out of nine, I know you're lying / 
But nine times outta ten, I know you're trying. ("Love Drought")
15. Are you aware you're my lifeline, are you trying to kill me? / 
If I wasn't me, would you still feel me? / 
Like on my worst day? Or am I not thirsty enough? ("Love Drought")
16. Pictures snatched out the frame / 
Bitch, I scratched out your name and your face / 
What is it about you that I can't erase, baby? ("Sandcastles")
17. We built sandcastles that washed away
 / I made you cry when I walked away
 / And although I promised that I couldn't stay, baby / 
Every promise don't work out that way. ("Sandcastles")
18. Found the truth beneath your lies
 / And true love never has to hide. ("All Night")
Follow Marie Claire on Facebook for the latest celeb news, beauty tips, fascinating reads, livestream video, and more.