Rob Kardashian Denies Dating Mehgan James and Manages to Be Pretty Insulting Doing It
He's never heard of her. But has liked her photos on Instagram.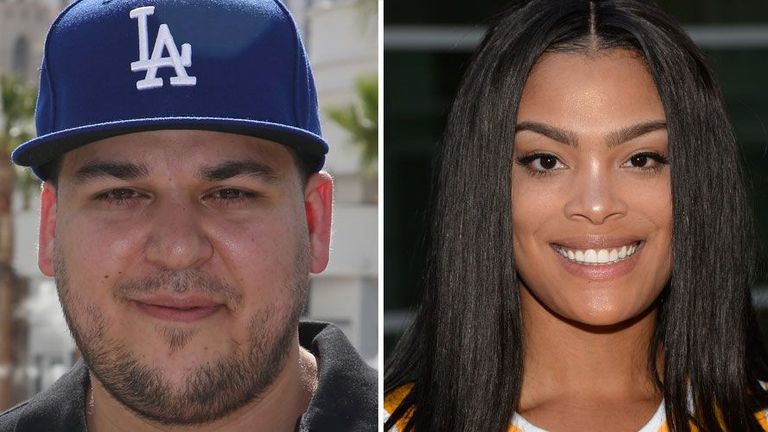 (Image credit: Getty Images)
Just yesterday we were being told that Rob Kardashian had got himself a new ladyfriend in the shape of reality TV star Mehgan James. (opens in new tab) But Rob, 30, has taken to Twitter to deny that he's dating the Bad Girls Club and Basketball Wives L.A. star, while managing to be pretty insulting to her at the same time. Nice one…
Rob tweeted: "Wait reading online about some chick I'm dating Megan something. Not true never even met her or heard of her before."
Wait reading online about some chick I'm dating Megan something. Not true never even met her or heard of her beforeJune 2, 2017
See more
But the Twitter folk were pretty quick to insinuate that Rob was in fact telling lies about not knowing Mehgan.
"That's funny cause you've liked her pics on insta so you obviously do know who she is," one person pointed out.
Another added that he'd be lucky to have Mehgan as his girlfriend. "You would be privileged to even get a text back from Mehgan, Rob."
Oh dear…
Yesterday, Us Weekly (opens in new tab) reported that Rob and Mehgan's relationship was still new, and neither of them was willing to talk publicly about it yet.
But Rob's sisters weren't crazy about the idea of him dating Mehgan–who used to cause a fair bit of drama on TV, apparently.
An insider told In Touch (opens in new tab), "Rob's been seeing [reality star] Mehgan James for almost three months, and most of the Kardashians are very upset about it because Mehgan is known for being out of control and volatile. The Kardashians want Rob to find a woman who is kind and calm."
Follow Marie Claire on Facebook for the latest celeb news, beauty tips, fascinating reads, livestream video, and more.
Anna Lewis is the News Editor at Delish UK, which means she's always either writing about food, cooking food or eating food. Anna is in charge of Delish UK's epic food news output, ensuring you're always up-to-date with the latest product launches, food trends, and restaurant news. She specialises in Slimming World recipes, but she'll eat just about anything – ideally gherkins or ice-cream sandwiches (but not together).