Is Kylie Jenner Our Newest Style Crush?
The short answer is yes.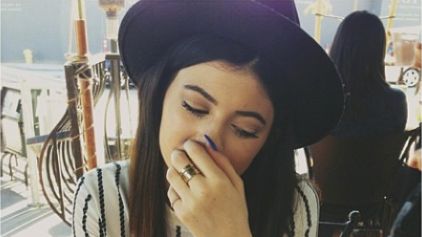 (Image credit: )
Is it just us or has 16-year-old Kylie Jenner really blossomed this year? She has been looking hella cool in basically every picture we've seen (read: stalked) as of late. See for yourself!
Cool.
Cooler.
Snapbacks = Awesome.
Black-and-white, cool.
Crop top, cool.
Vampy lipstick, cool.
Cat eyes and metal hat thingy, cool.
'90s florals AND matching separates, cool!
Black on black on black, cool.
Thick knits and boots. COOL.
Believe us now?
Related Stories:
A Week on Instagram: Our Favorite Celeb Shots
Miley Cyrus Licks Cara Delevingne, Shows Off Another Thing She Can Do With Her Tongue
21 Problems Only Single Women Understand
Morning After? There's a Sweatshirt for That.

Follow Hallie Gould on Twitter.