Prince George of Cambridge's Cutest Moments of All Time
...Including that time he met President Obama while wearing a robe!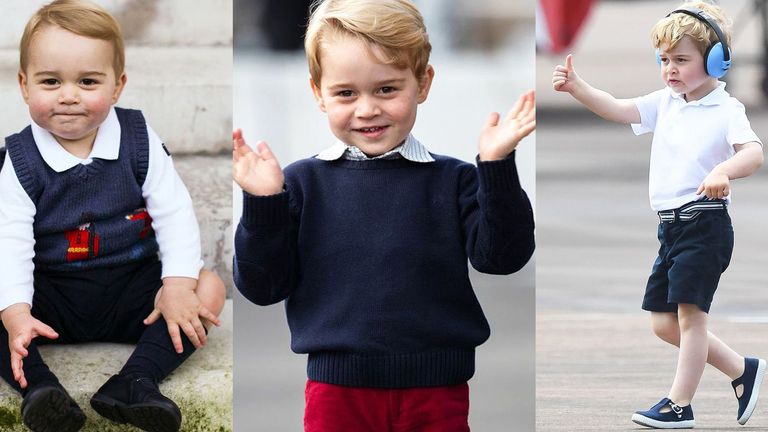 (Image credit: Getty Images)
Prince George is turning seven on July 22, and the future King of England is getting cuter by the day. When he's not a big brother to his sister, Charlotte, and brother, Louis, he's also a friend to his cousin, Archie. Since the young royal entered the scene, he's made waves with his youthful charm. He's been taking private tennis lessons with Roger Federer, rocking plaid pants, and getting a little jealous when his siblings get some extra attention. It's no wonder his father Prince William has said "George rules the roost" and that, "He's a little monkey."
So, it's easy to say the soon-to-be seven-year-old is unforgettable. He's set to be the subject of a new animated comedy show on HBO Max, after all. While it might be a while before we see George take his place on the throne, we can expect more memorable moments from the future king. In honor of his birthday (and how adorable he is), we've rounded up the sweetest pics of George, ahead, so you can see just how much he's changed over the years. Get ready to say, "Aww" a lot.
Bianca Rodriguez is the Commerce Editor/Writer at Hearst Magazines Digital Media, where she covers fashion, beauty, home, and more. She likes long walks through shopping malls, a good book, and thinks a closet without platform sneakers is a travesty.