Rihanna Has No Interest in Joining Taylor Swift's Squad
On to Hologram Rihanna it is, then.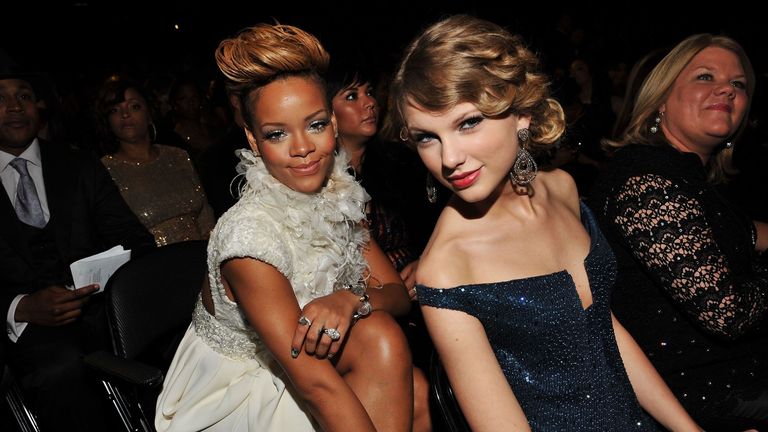 (Image credit: Getty)
The paramilitary organization under Taylor Swift's leadership (known as S.Q.U.A.D.) has been heavily recruiting pretty much every celebrity who comes near a 1989 tour stop, but there's one who will never join them—not for all the hand-knit Polaroid sweaters in the world.
In an interview with NME (viaDigital Spy), Rihanna said that she and ultra-likeable Swift are about as different as Skittles and the Large Hadron Collider, meaning that if they were to combine, it would result in a pile of sugar dust blowing in the wind.
"I don't think I would [join her on stage]. I just don't think it makes sense," the sneaker designer said. "I don't think our brands are the same: I don't think they match, I don't think our audiences are the same. In my mind she's a role model, I'm not."
Someday, Stars Quietly Unifying America's Daughters. Someday.