Get Marie Claire on Your iPad!
Get Marie Claire on Your iPad!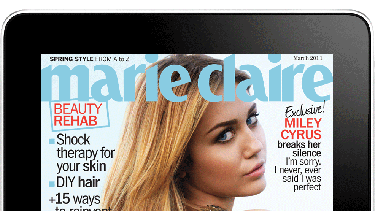 (Image credit: Archives)
Marie Claire's interactive digital edition serves up the magazine's legendary style, beauty, culture, and features plus enhanced interactivity exclusive to the iPad. The ultimate reader experience, MC fans get far more than just the magazine's signature content, but also opportunities to interact and customize it in ways impossible with the print version.
This enhanced edition offers everything you love about the print version plus content only found on the iPad:
You can also:
Want in? Marie Claire is available at the iTunes App Store (opens in new tab).