10 Ways in Which the Met Gala Was *Super* '90s
And early aughts, we see you too.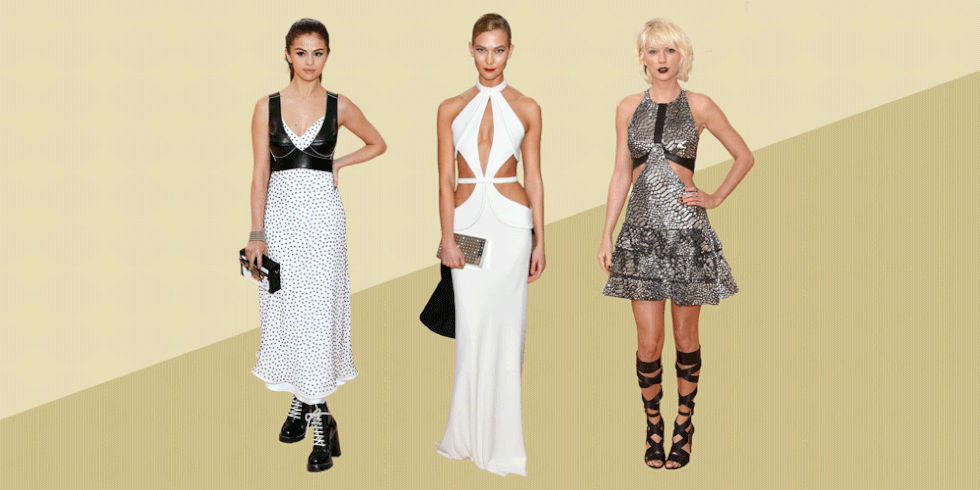 This year's Met Gala took place in 2016, because um, that's what year it is. However, the fashion on the red carpet was straight out of 1994-2004, so let's hop in the time machine that is this gallery and take a closer look, mmmkay?
Tamagotchis
You probably owned a Tamagotchi as a child. Well dust it off, because Katy Perry just resuscitated her own digital best friend from the dead. Consider it the Jon Snow of 1997. (Also, can we make Pogs as fashion happen?)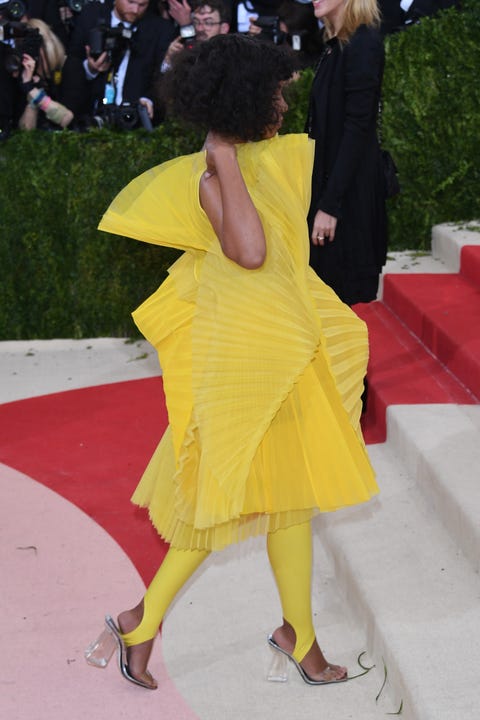 See-Through Shoes
See-through heels were all kinds of glam in the '90s, enjoying their heyday right around the same time as high-heeled flip flops. Thanks to Solange (and also Kanye West), they're back in a big way. Prepare your feet for a very sweaty summer.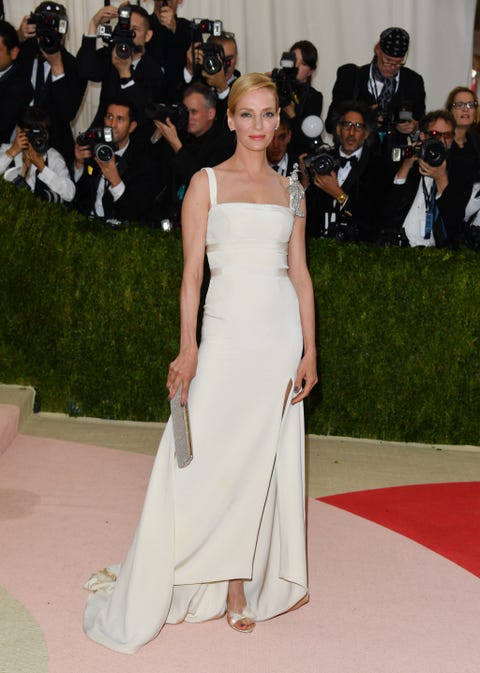 Square-Strap Tank Tops
Ahhhh, the square strap tank top. A close relative of the more ubiquitous spaghetti strap, though somewhat more shy in that it only makes an appearance every couple decades. Good to see you, old friend!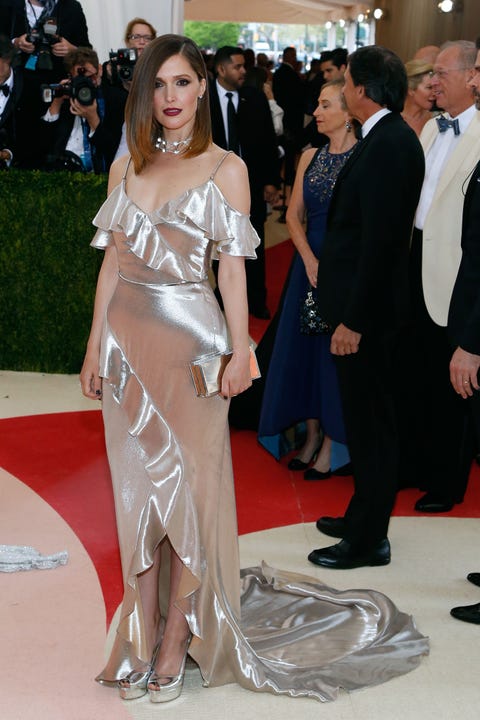 The Ruffle Slit Skirt
Ruffle slits waft in and out of style, but were hugely popular in the early aughts. Glad to see they're back on the red carpet where they belong.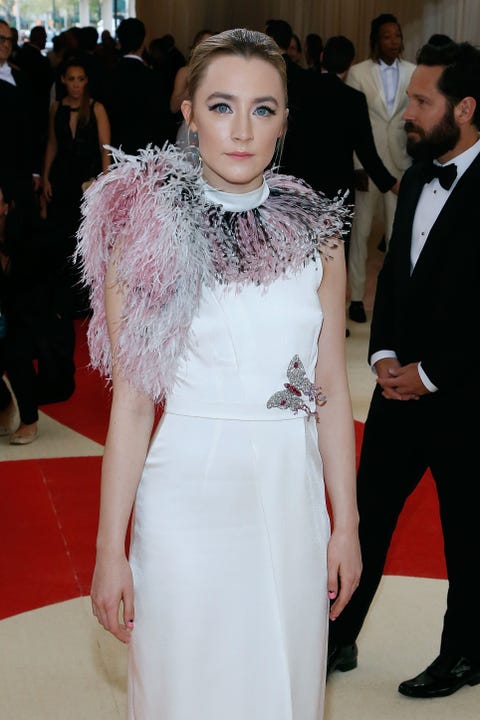 Butterfly Accesories
Saoirse Ronan showed up to the Met wearing a bejeweled butterfly that we assume escaped from the wilds of 1999. While it would ideally be in hair clip form, one thing remains true: Somewhere, Mariah Carey is crying tears of joy.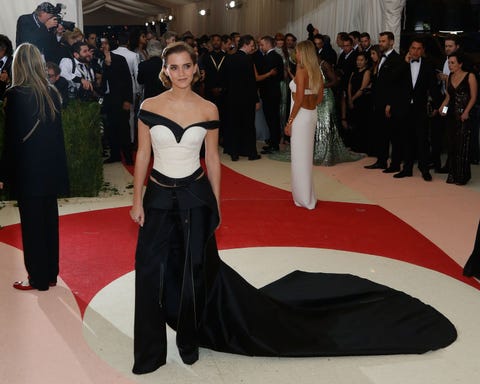 Skirts Over Pants
Thanks to Emma Watson, we will now be undergoing the arduous task of wiggling a knee-length skirt over our flared jeans. This has been a PSA.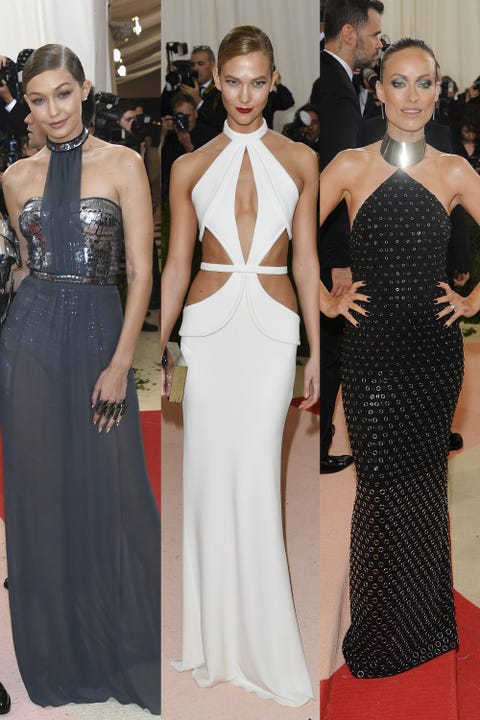 Choker-Neck Dresses
Chokers have been in for a few months now, so it was only a matter of time before they showed up in dress form. Fortunately, those of us who preserved our clothing from The Limited Too already own a choker dress, so there's no need to go shopping.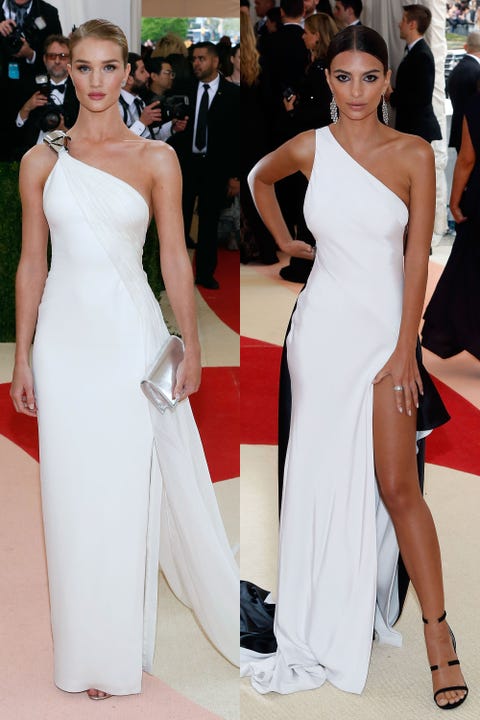 One Strap Gowns
Please take a few minutes to tone your left shoulder, because it will be on display throughout the rest of the summer thanks to Rosie Huntington-Whiteley and Emily Ratajkowski reviving one of our favorite aughts trends.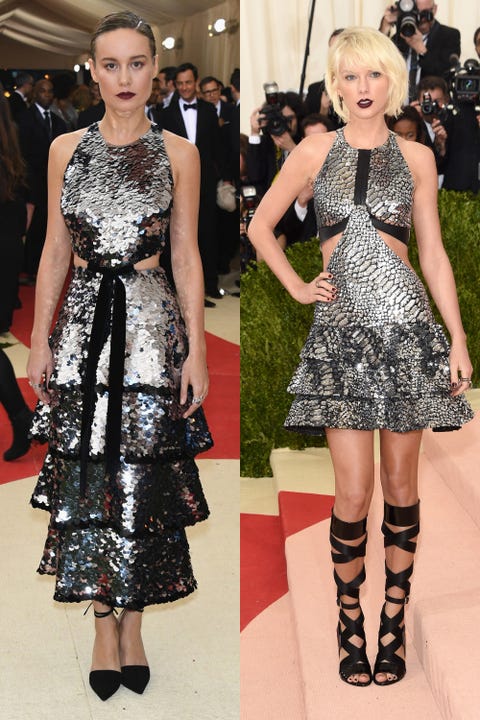 Tiered Ruffle Skirts
You probably remember the tiered ruffle skirt trend best from "every time Britney Spears rocked it in the early 2000s." The look was most commonly seen in jersey, but Taylor Swift and Brie Larson's metallic re-tooling is 👏 👏 👏 .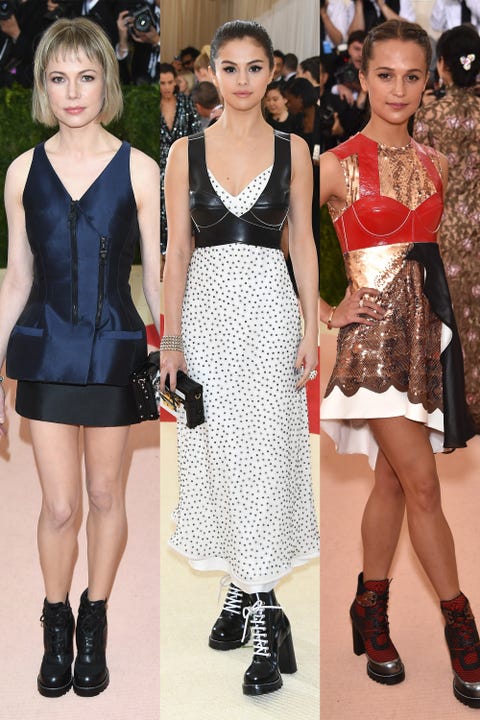 Combat Boots
Combat boots are a staple of '90s grunge, but they've officially made their way onto the red carpet—and we don't hate it.
This content is created and maintained by a third party, and imported onto this page to help users provide their email addresses. You may be able to find more information about this and similar content at piano.io