15 Celeb Looks That Will Majorly Up Your Sweater Game
Chunky knit or bust.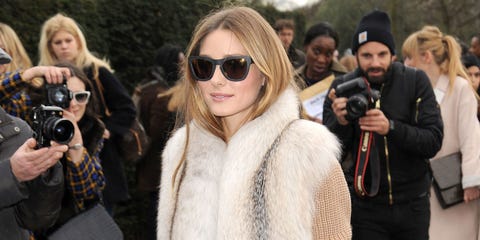 As stylish as it is cozy, the sweater is the most universal cold-weather staple in a woman's arsenal. That's why we always pay close attention to how our favorite celebs sport their trusty jumpers. For inspiration on how to reimagine your go-to so it's less was-running-late-for-work and more elegantly-polished-outfit, snuggle up to these decidedly chic spins on laid-back looks.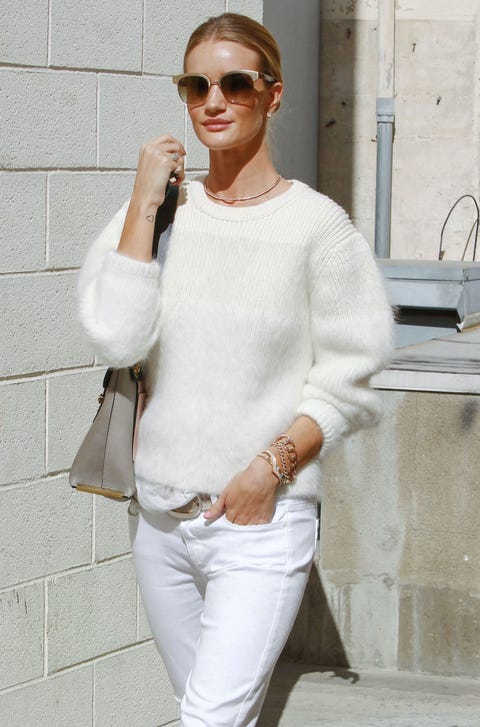 Rosie Huntington-Whitely
Even in October, this star has no qualms about white on white, pairing a fuzzy jumper with matching denim on the streets of L.A. Monotone minimalism is the way to go.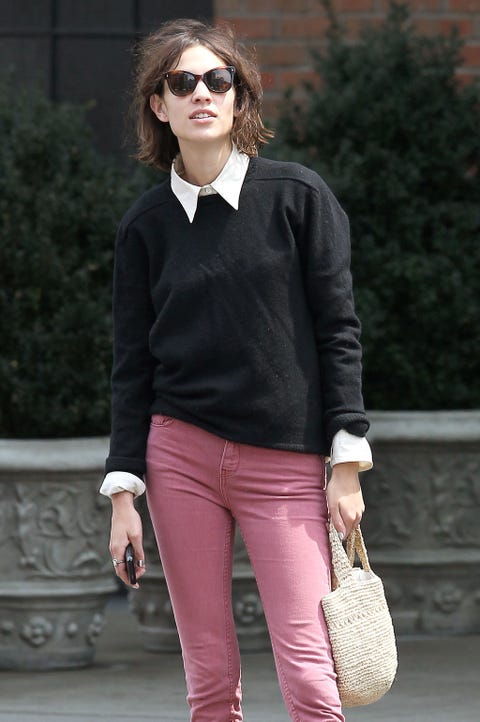 Alexa Chung
There's the requisite downtown cool aesthetic, plus a little prep thrown in: Chung gets collar-happy with a black pullover layered over a white button-up.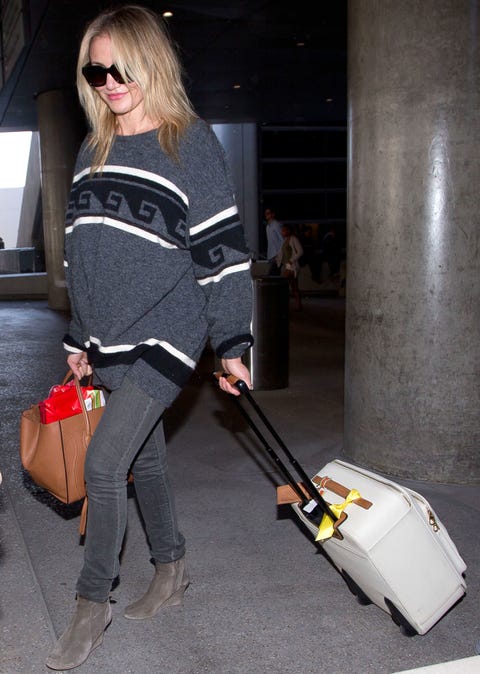 Cameron Diaz
Cam knows her way around a no-frills look, so it's no surprise to see her opt for an oversized tribal pullover as she makes her way through LAX airport.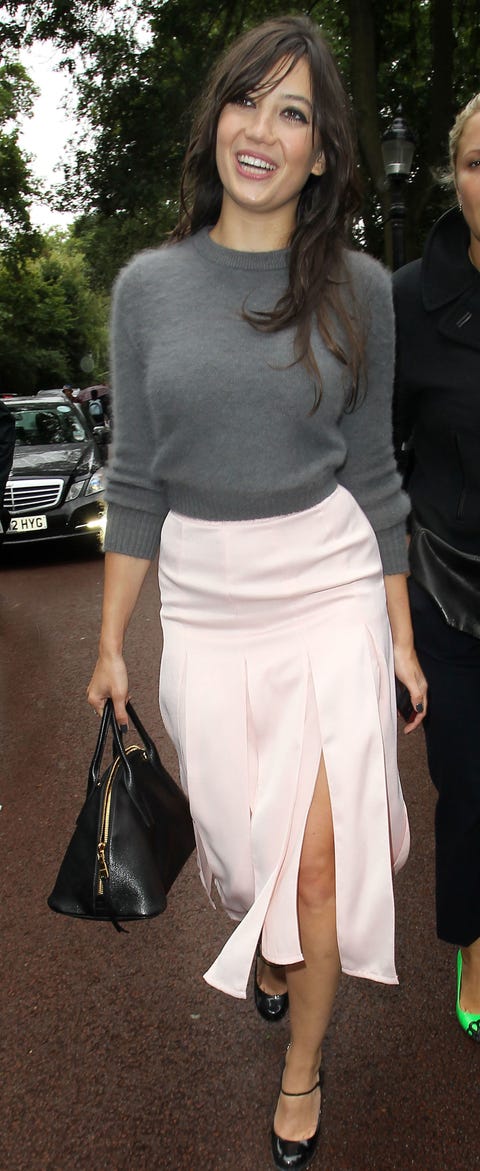 Daisy Lowe
Leave it to Daisy Lowe to add some sultry appeal to a Topshop jumper by pairing it with a hip-hugging pencil skirt.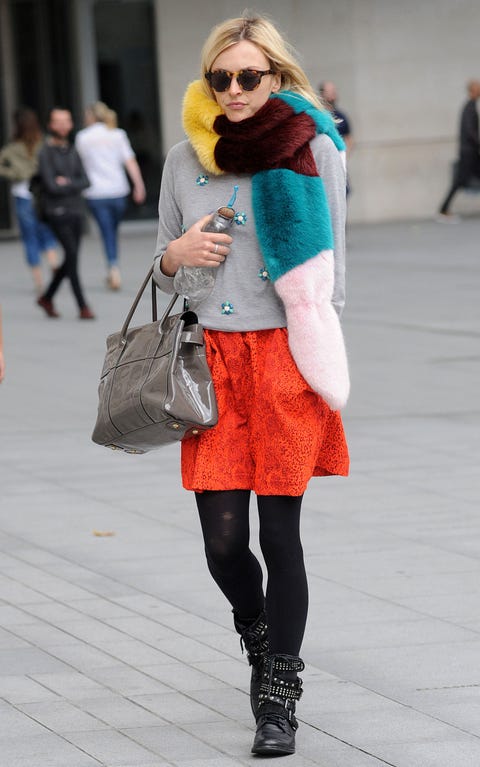 Fearne Cotton
The BBC host knows the only way to complement an embellished sweater is with an eye-popping faux fur stole.
Gisele Bündchen
A vision even in a mad dash, the Brazlian beauty offsets her black basics with a heavy charcoal turtleneck while she's on the run in New York.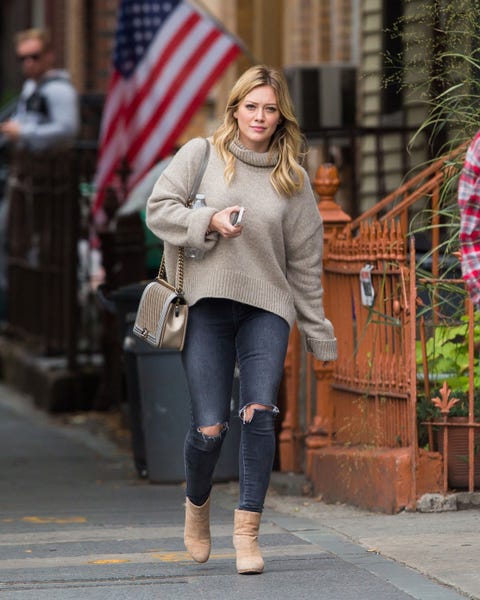 Hilary Duff
The actress and singer sports a boxy turtleneck topper with ripped-knee denim, playing a perfect game of balanced proportions.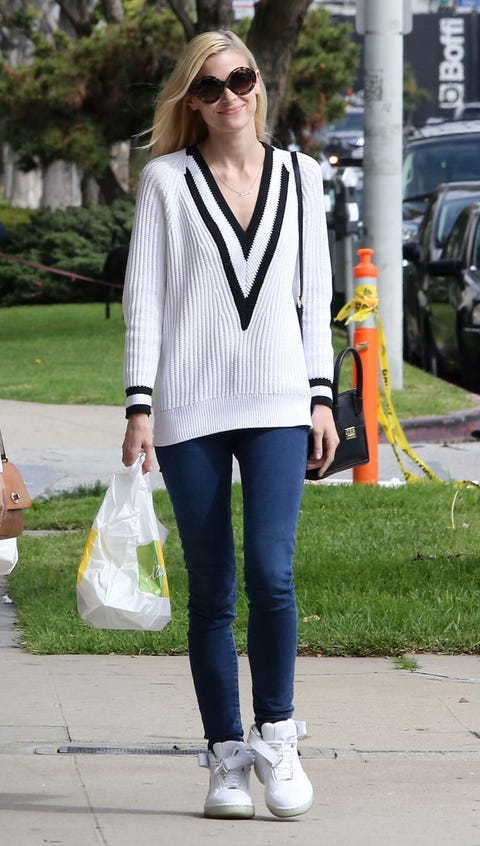 Jaime King
King oozes sophistication by pairing her crisp V-neck Rag & Bone sweater with skinny denim and high-top kicks.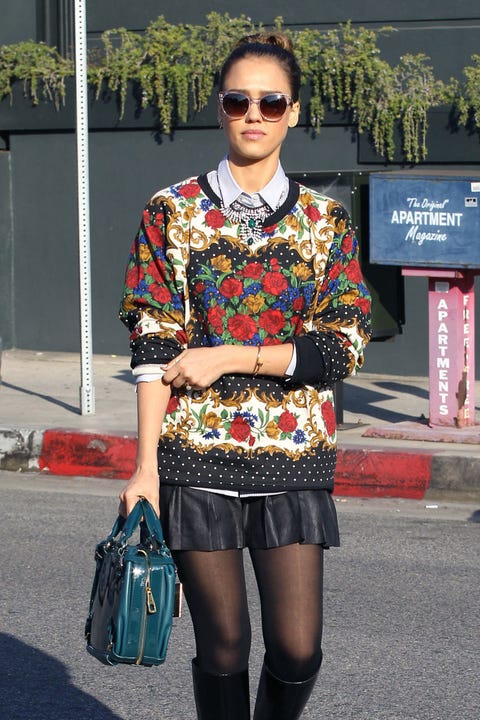 Jessica Alba
The star has just the right amount of sartorial pluck to pull off a rose-emblazoned, polka-dot sweater—we love the contrast-y button-down underneath and the mini below.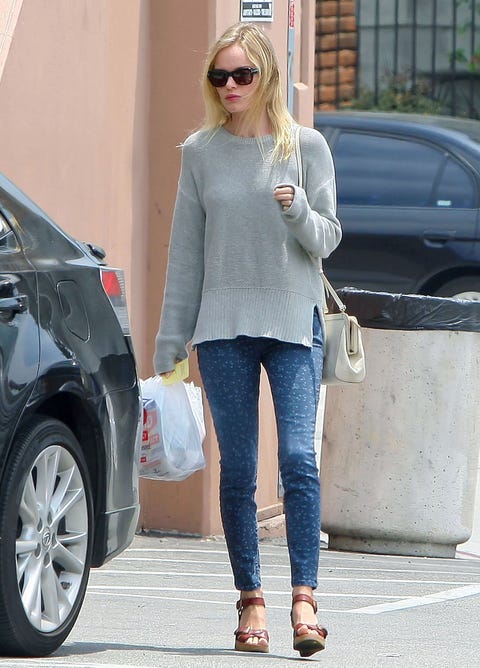 Kate Bosworth
Bosworth epitomizes casual California cool in a lightweight sweater, skinny jeans, and leather wedges.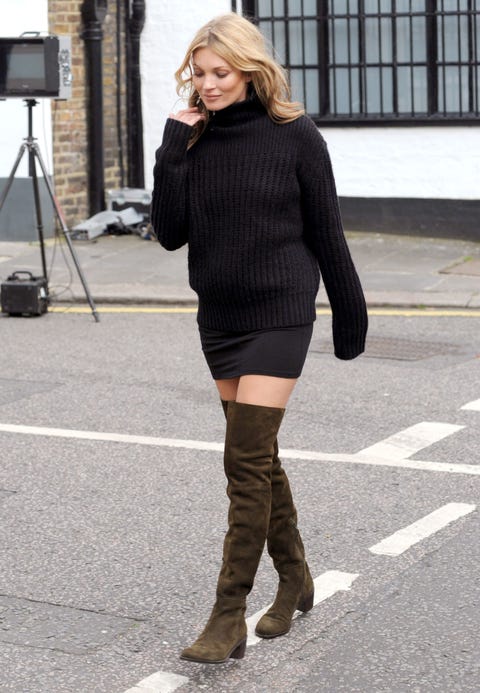 Kate Moss
It's decided: The supermodel never looks more effortlessly sexy than when she wears a black turtleneck tunic with over-the-knee boots.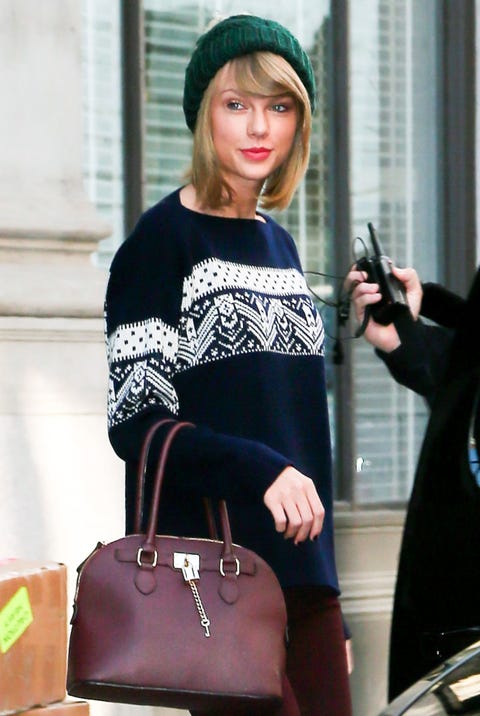 Taylor Swift
We've never seen Taylor Swift look anything other than perfect stepping out of her NYC apartment, and this Fair Isle patterned sweater is no exception.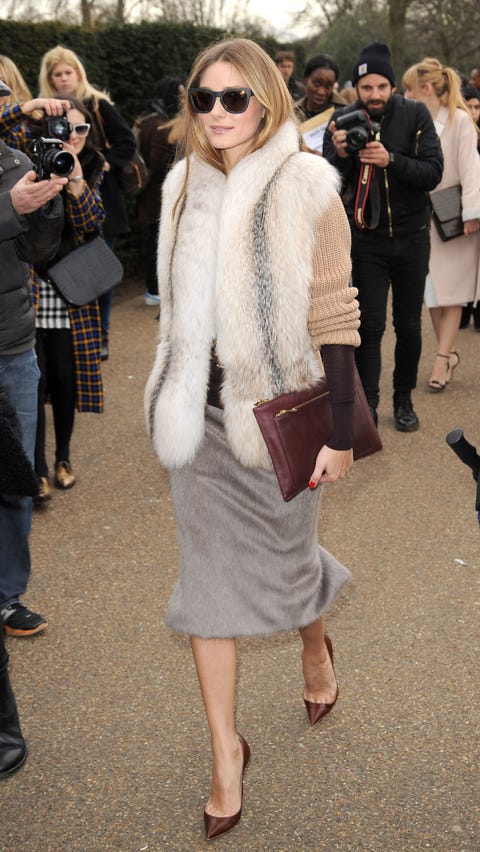 Olivia Palermo
During London Fashion Week, Olivia slips an opulent fur over a color-block knit—glamour ensues.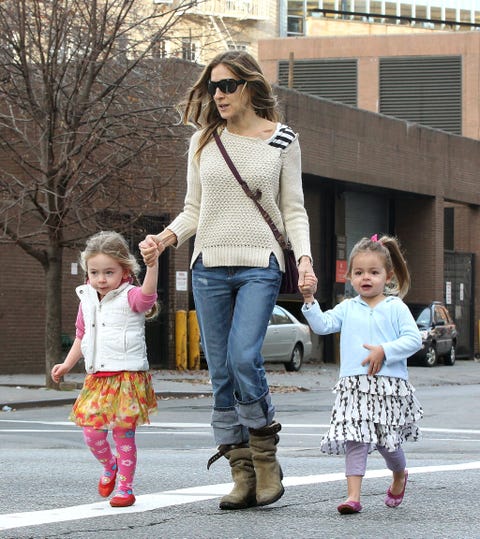 Sarah Jessica Parker
SJP steps out with her daughters wearing her off-duty uniform: a knit sweater, denim, and military boots.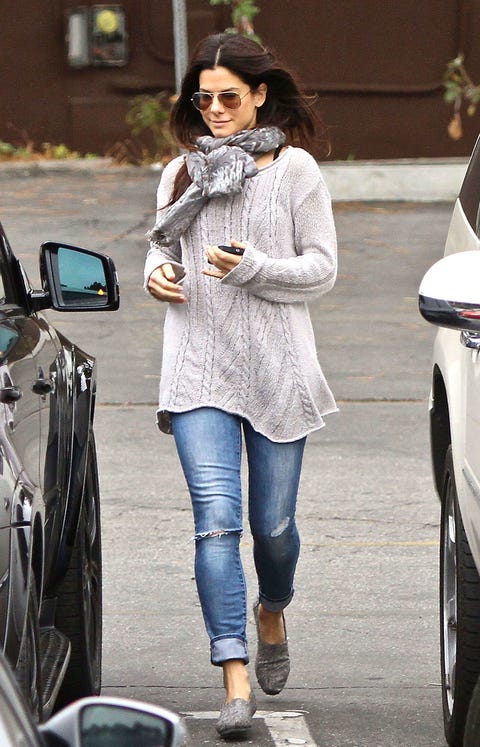 Sanda Bullock
Here, Sandy masters the art of the surprising length: Her swingy sweater and rolled-up jeans strike keep her cool in sunny L.A.
This content is created and maintained by a third party, and imported onto this page to help users provide their email addresses. You may be able to find more information about this and similar content at piano.io