Want to Look Unspeakably Good on NYE? Steal These Screen-Siren Style Secrets
They had special-occasion glam down to a science.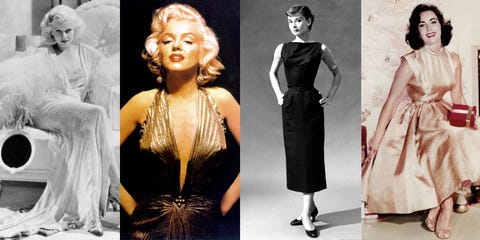 You don't need a TCM-binge to remind you that the stars of yore had party dressing down to a science. Inject your New Year's look with vintage elegance and/or whimsy inspired by these red-hot icons.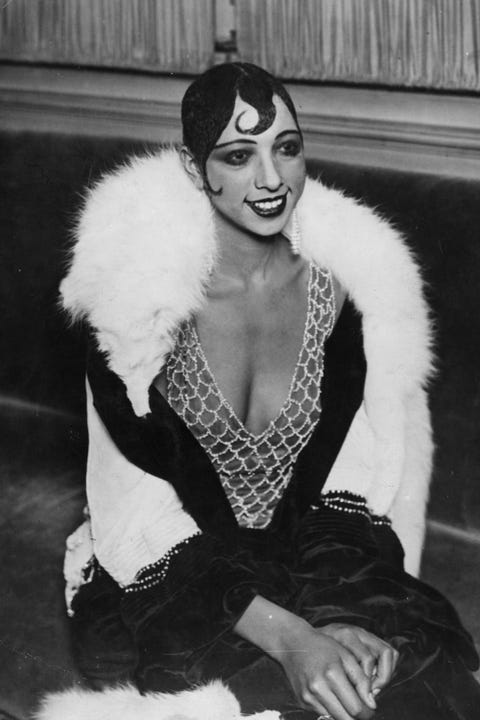 Josephine Baker
If you're the Rihanna of the bunch, Baker is your spirit animal, which means it's time to pack on the crystal embroidery, velour, and fur. But remember: don't have too much of one or the other.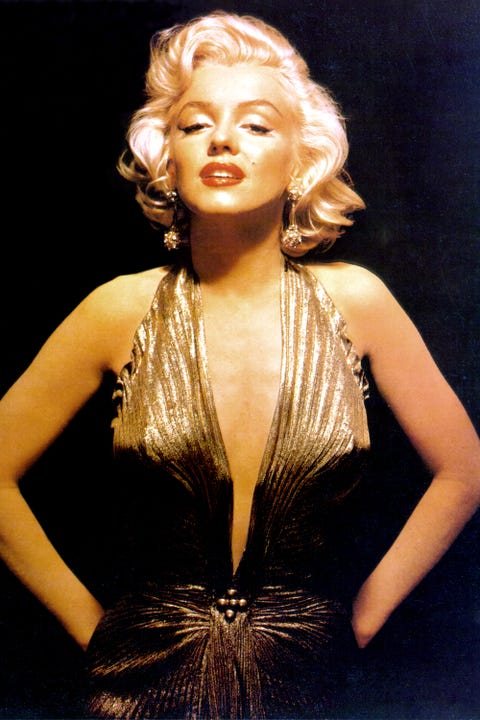 Marilyn Monroe
There's only one Marilyn, but that doesn't mean you can't just as easily slip into a plunging, head-to-toe gold lamé gown—especially on New Year's Eve. The key is to make sure you won't be overdressing for the occasion (a black tie ball commencing at the stroke of midnight, anyone?). And fashion tape. Lots of
fashion tape
.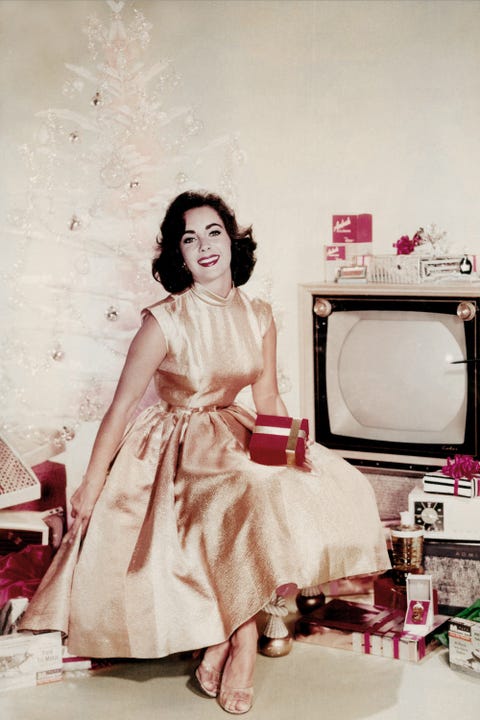 Elizabeth Taylor
Like Taylor, women of the '50s knew the divine powers of a poodle-skirted confection. A metallic sheen will give the curtesy-worthy look after-hours appeal. Not to mention make you the toast of the dance floor.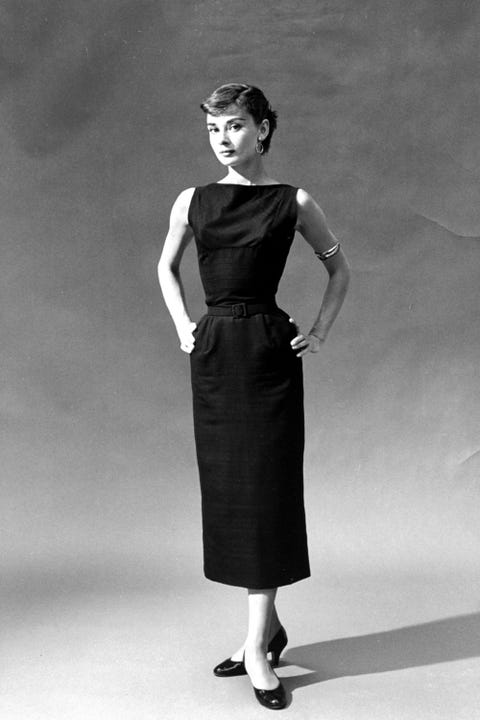 Audrey Hepburn
If you somehow manage to remain best-dressed in a classic LBD amidst a sea of sequins, it will be very Holly Golightly of you. The not-so-secret secret? Tailoring. We really can't stress it enough.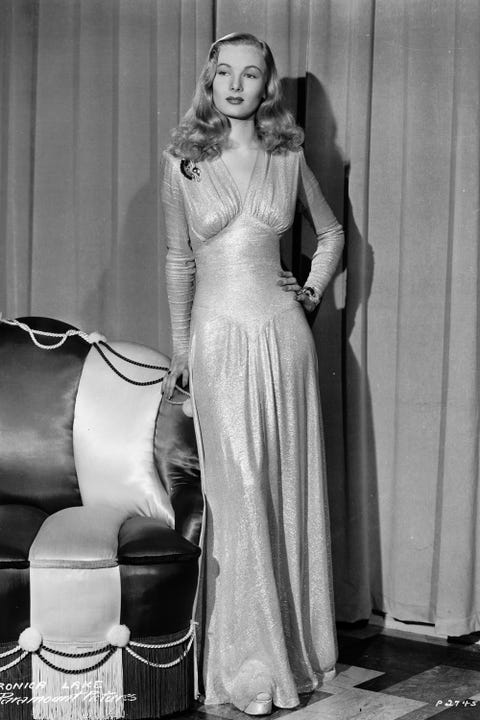 Veronica Lake
If you're headed to a formal affair, look to a ruched, long-sleeve column gown with corset-like tailoring at the waistline. You may be the most covered-up at the party, but what's lacking in exposed skin will be eclipsed by a jaw-dropping hourglass figure.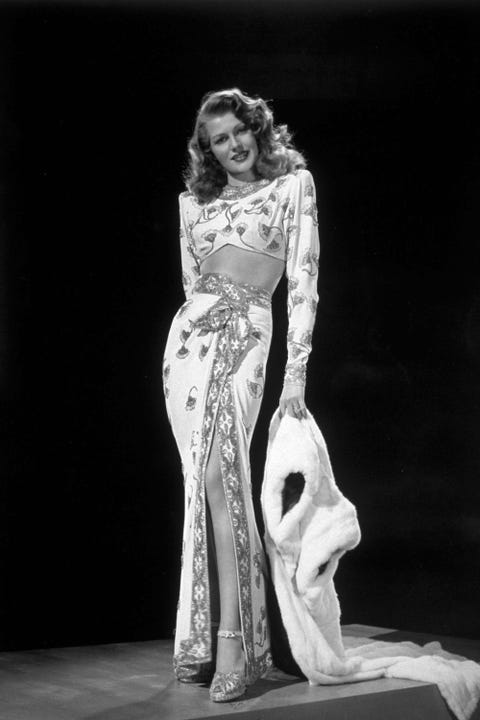 Rita Hayworth
Another way to vamp up a classic column dress? Cut it in half, like Kim Kardashian's been
known to do
from time to time. A crop top and midi skirt will put you ahead of the stylish pack.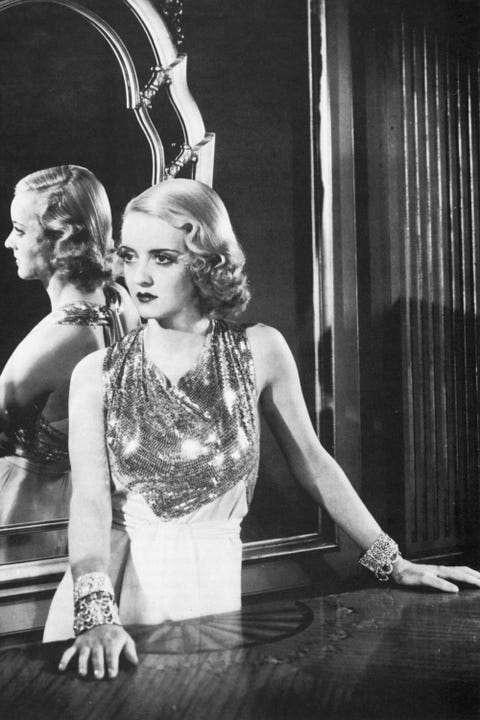 Bette Davis
Sequins are a slippery slope on New Year's Eve—so make like Davis and sequin-block. You'll still have a favorable amount of embellishment, but won't blind your fellow partygoers after they've had one too many glasses of bubbly.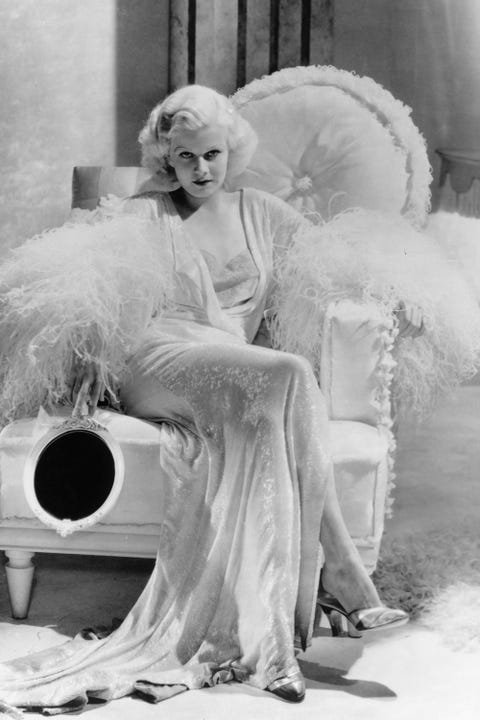 Jean Harlow
Want to really give them something to talk about? Look no further than your underthings drawer. Unearth your most ladylike, Parisian-cool négligée, then throw on a fanciful dressing robe and give new meaning to the term "pajama party."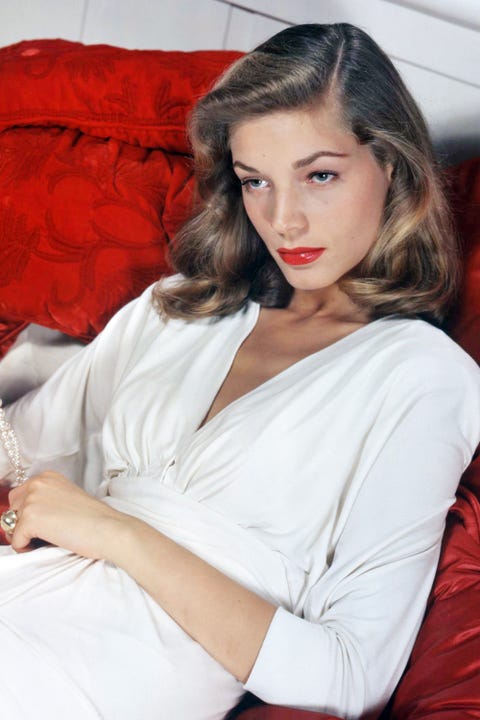 Lauren Bacall
Take it from le queen of cool: All you really need is a white dress, RiRi Woo lipstick, and an effortless eyebrow cock to turn heads.
This content is created and maintained by a third party, and imported onto this page to help users provide their email addresses. You may be able to find more information about this and similar content at piano.io