The Best Celebrity Shoes of the Week
So much good stuff!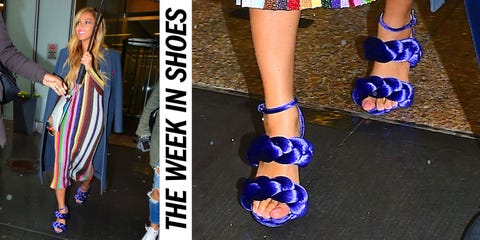 Bare legs. So much color. Not a black pump in sight. Everything's as it should be in celebrity shoe world right now. *blisses out*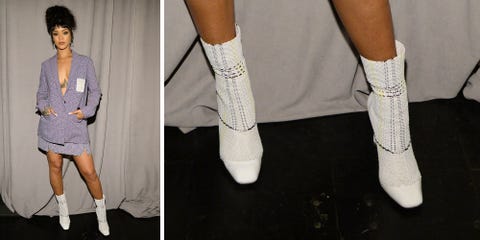 RIhanna in Cream Knit Dior Boots
Naturally, Rihanna attended Jay Z's new-gen Spotify thingy wearing futuristic knit boots.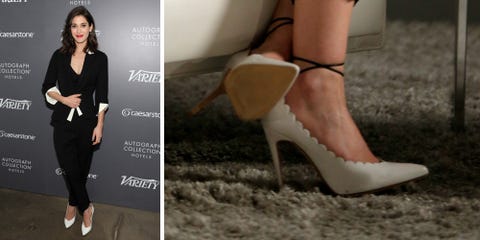 Lizzy Caplan in Scalloped Bionda Castana Pumps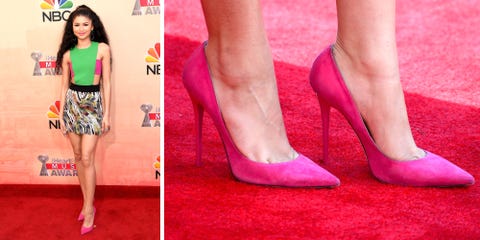 Zendaya Coleman in Hot Pink Suede Pumps
It's not very often you see a young celebrity making such a strong statement, and maybe that's because they know they can't measure up to Zendaya.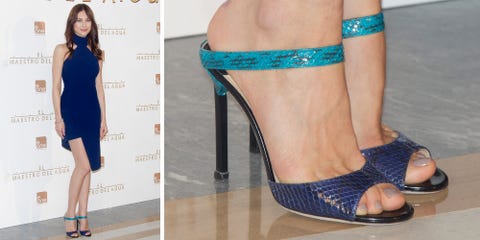 Olga Kurylenko in Jimmy Choo Mules
Don't look now, but these are too, too
shoppable
.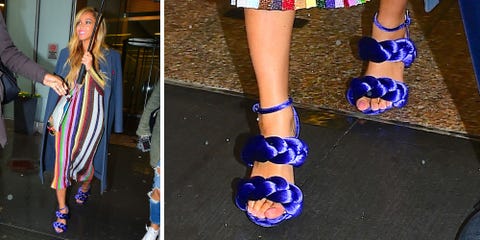 Beyoncé in Marco de Vincenzo Velvet Sandals
Ugh, Beyoncé. These must be so comfy.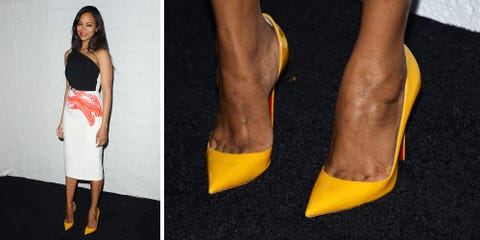 Zoe Saldana in Yellow Christian Louboutin Pumps
This content is created and maintained by a third party, and imported onto this page to help users provide their email addresses. You may be able to find more information about this and similar content at piano.io