The Non-Corporate, Actually Cool Way to Wear a Skirt Suit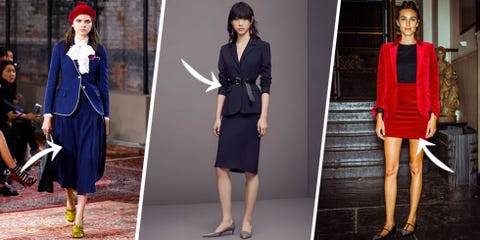 Courtesy of the designers, design by Jen Baumgardner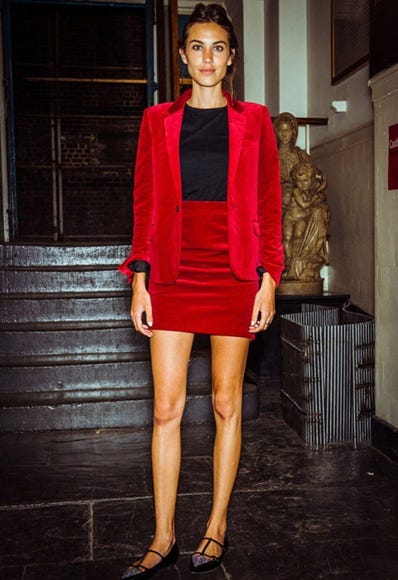 Courtesy of MyTheresa.com
Part I: The Choosing
You don't have to flout the fingertip rule quite so aggressively, but do look for the three Ss when shopping for a non-granny-ish skirt suit: short(er), slim, and soigné (AKA elegant, not tacky). And velvet Saint Laurent is always a good idea.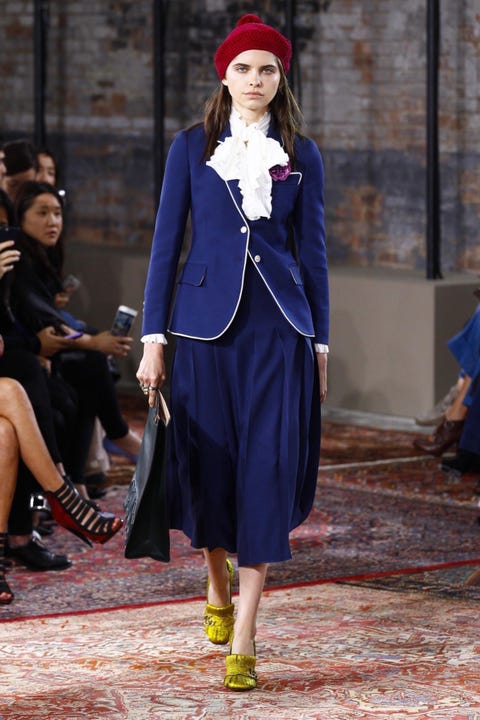 Part I: The Choosing
An almost-HTT (head-to-toe) print can be full-on, but 1) it's definitely not Melanie Griffith's '80s power suit, that's for sure, and 2) it makes you seem taller. When you're browsing the high street—Topshop especially is making an effort to produce fun matching sets—remember this Gucci ensemble's not-stiff skirt and cropped jacket. A shortened torso and relaxed bottom half can make even a grownup costume feel fresh.
Part I: The Choosing
I don't know why, but a sleeveless jacket automatically = less serious. Maybe because you can buy the top and the skirt separately and have it look like a coordinating set pretty easily? In any case, take Miuccia Prada's lead if a skirt suit's too "I have adult responsibilities!" for you.
Part II: The Styling
The nonchalant sleeve roll, the belt (note how the end's tucked in), the undone hair, and the earrings—that's what separates the flight attendants from the Altuzarra.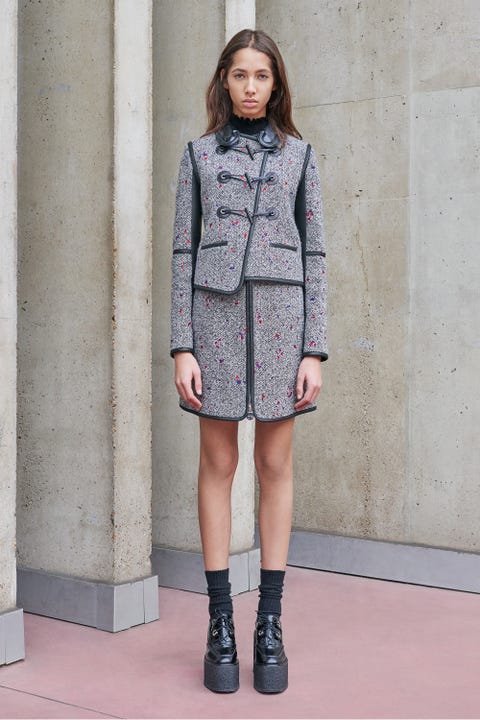 Part II: The Styling
School would have been so much better if we'd worn little suits instead of Abercrombie polos, no? Now's your chance to relive the bad old days, with the jacket buttoned up all the way, a ruffly blouse, and chunky-soled shoes à la Carven.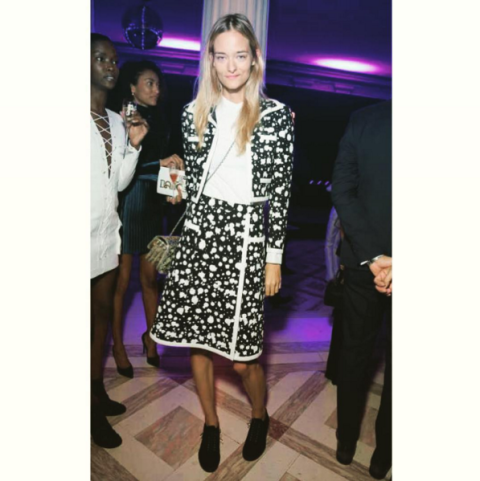 Part II: The Styling
Some context: This is Nadine Strittmatter. She is a Chanel model, meaning she hangs out at 31 Rue Cambon all the time. That is probably where she picked up this suit and the idea to wear just a regular boy-fit T-shirt under it. Nadine knows what's up.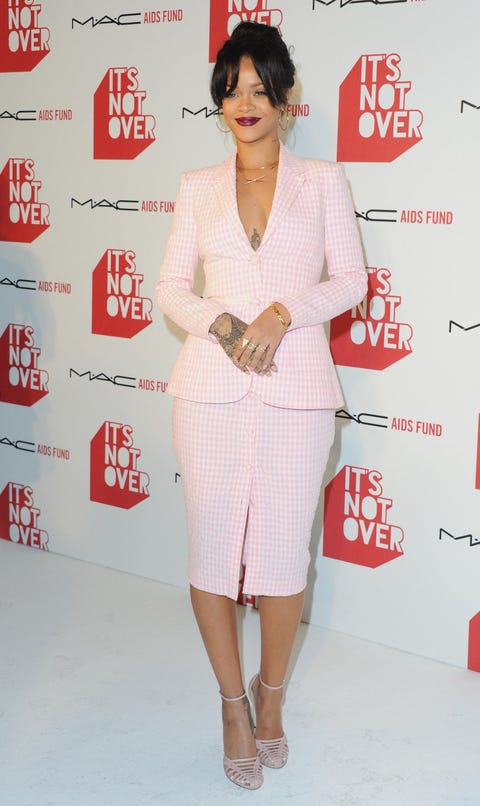 Part II: The Styling
The #1 secret to making a skirt suit unstuffy is to be Rihanna. If you can't be Rihanna, disassociate yourself from the connotations of business and boringness, and just think of it like separates that happen to match. Traditionally NSFW lipstick, loads of jewelry, and letting your tattoos show are effective too.
This content is created and maintained by a third party, and imported onto this page to help users provide their email addresses. You may be able to find more information about this and similar content at piano.io