6 of the Most Insanely Beautiful, Insanely Expensive Watches You Could Possibly Buy This Year
Like they say, you get what you pay for.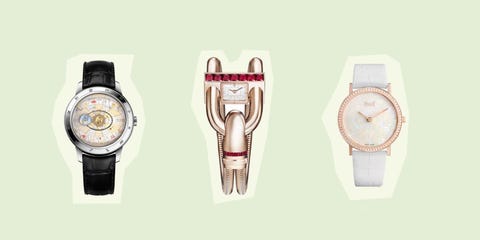 Courtesy, design by Betsy Farrell
Each January, watchmakers descend on Geneva to unveil their latest and greatest designs at the Salon International de Haute Horlogerie, AKA fancy timepiece convention. From blinged-out to boldly innovative, see our jewelry editor's top picks from this year's show.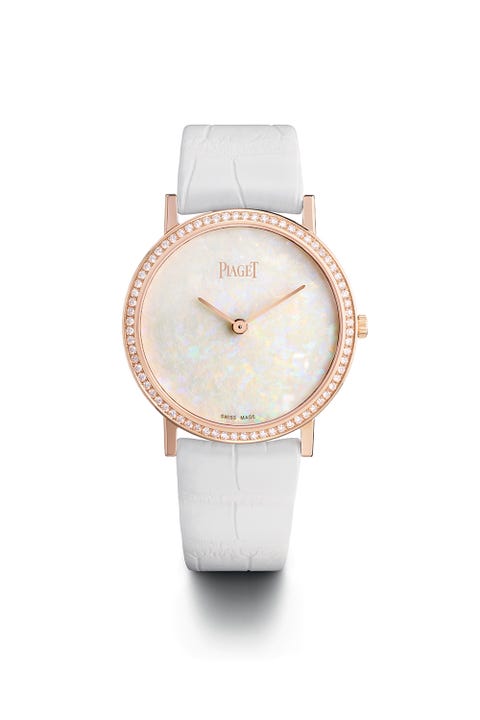 What better way to celebrate the 60th anniversary launch of the Altiplano than with an 18-karat rose gold timepiece equipped with 72 brilliant-cut diamonds on a white alligator strap?

Retail price: $48,000

2
VanCleef's Cadenas Rubis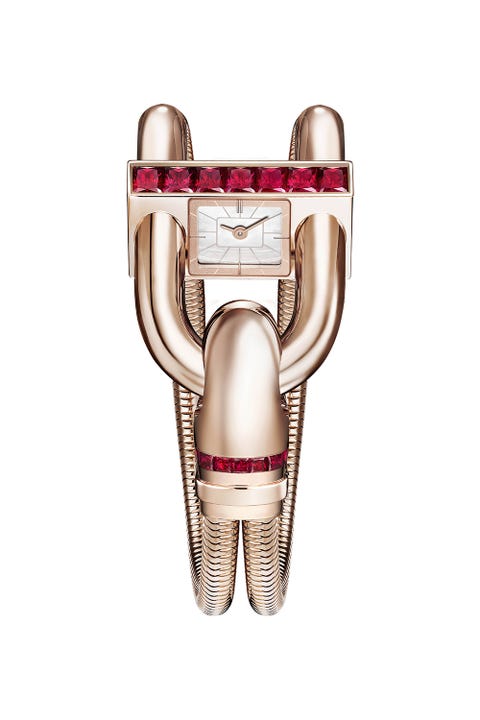 Also known as The Legendary Line, the Cadenas timepiece combines a watch and bracelet, creating the ultimate must-have.

Retail price: $71,000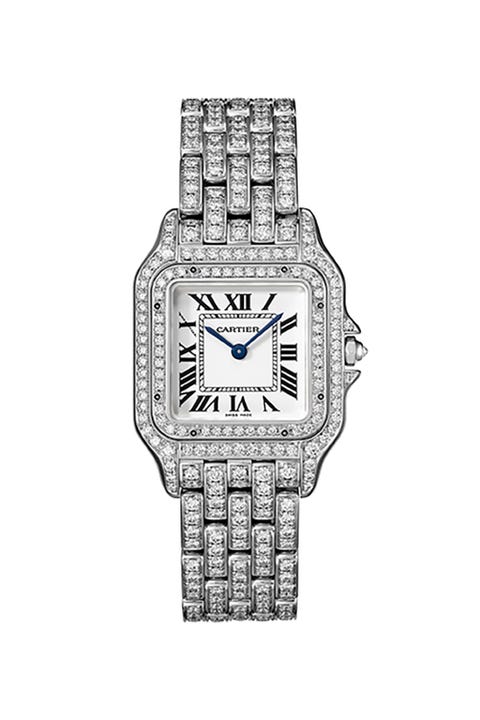 An 18-karat rose gold, black lacquer, limited-edition timepiece inspired by the panther's bold and regal personality.

Retail price: $28,900

4
Audemars Piguet's Frosted Royal Oak Timepiece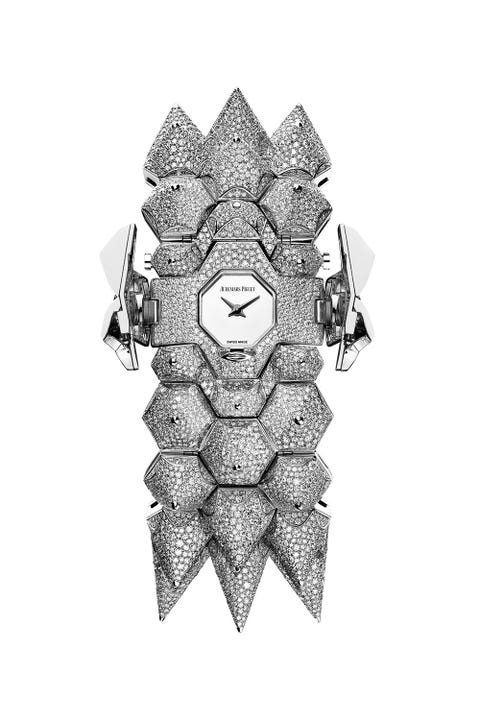 Now *that's* some serious rock.

Retail price: $56,900

5
Vacheron's Copernicus Celestial Sphere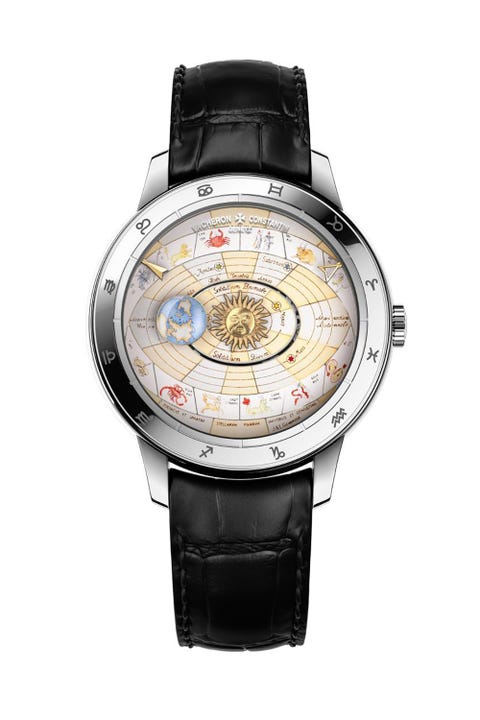 More than meets the eye (there's a 3-D rotating Earth in there).
Retail price: $129,600

6
Bulgari's Serpenti Seduttori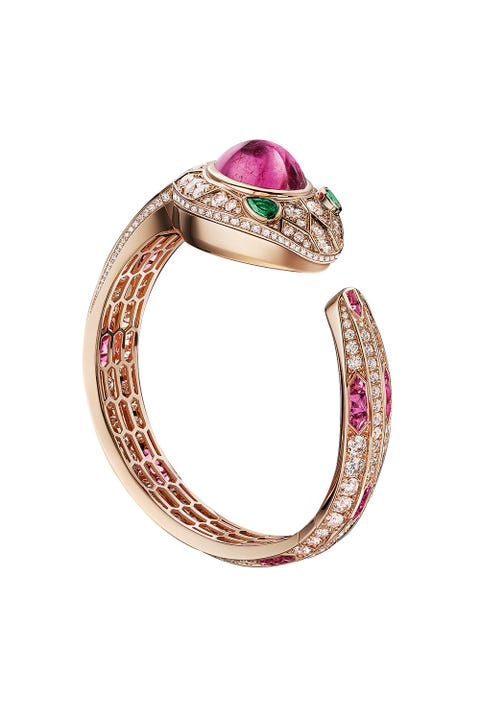 A bejeweled bracelet that becomes a watch when you pull back the serpent's head? Hypnotizing.

Retail price: $165,000

This content is created and maintained by a third party, and imported onto this page to help users provide their email addresses. You may be able to find more information about this and similar content at piano.io