This Company Uses Your DNA to Find the Perfect Wine for Your Palate
Genius.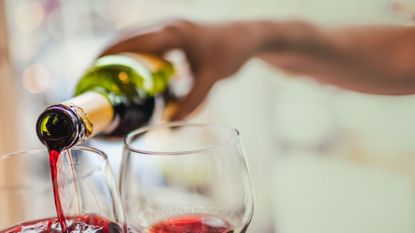 (Image credit: Archives)
From online quizzes to monthly subscriptions and wine tastings, there are plenty of ways to become a certified wine expert and discover whether you're more of a sauvignon blanc or a malbec person. Now, thanks to Vinome, even your DNA can help you on your quest to finding the perfect bottle of wine.
Founded by a team of genetic scientists and wine experts back in 2015, according to their website, the newly-launched company uses genetics to guide you towards the best bottles for your palate.
Your preference in wine relies on your senses of smell and taste, which are largely determined by genetics. Just like some people think cilantro tastes like soap, some can't stand wines that have notes of honeysuckle or minerals. So, in order to figure out exactly what types of vino you gravitate towards, Vinome will "analyze your DNA and taste preferences, then match you with hard-to-find wines selected for your unique palate."
What does that mean exactly? First, you have to take a taste preference survey which helps them get a sense of what you usually like. Next, they send you a saliva kit and you have to provide a DNA sample for them to analyze.
Vinome has examined dozens of studies on taste and smell before conducting their own, inviting hundreds of people to taste and rate a number of wines. Their scientists then studied their participants' DNA for key genetic variants and compared that to the 100-question survey they completed about their tasting experience.
The research resulted in a wine-matching algorithm that factors in your genes, environmental factors, and your survey answers to place you in one of eight unique Vinome taste profiles, ranging from The Big Bold (rich and complex flavors) to Vibrant Grove (crisp citrus notes).
Within just a few weeks, they'll provide you with access to their online store and wine club, where you can shop bottles of wine that are specifically curated for your results. Plus, the more you rate and review, the better Vinome becomes at recommending bottles to try.
Isn't science amazing?
h/t: Brit + Co
Follow Marie Claire on Facebook for the latest celeb news, beauty tips, fascinating reads, livestream video, and more.