What's Cookin' with Jennifer Fisher
The jewelry designer makes one of her go-to's: cinnamon roll bread. Yum!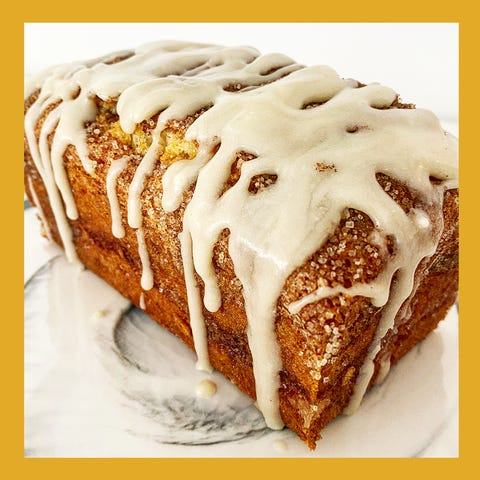 Jennifer Fisher, the former stylist turned jewelry designer (more specifically, hoop guru) has a new frontier she's embarking on: the kitchen. She's been spending a ton of time there, so much in fact, she's since created a custom-blend line of salts that she can't keep stocked (check out @jenniferfisherkitchen). In our inaugural edition of "What's Cookin'," Jennifer makes a classic brunch dessert that is not only universally loved, but pretty easy to execute.
For Topping:
2 c.
powdered organic sugar
Preheat over to 350 degrees
Combine the "swirl-in" ingredients
Combine the sugar, flour, baking powder and salt
Beat the egg, milk and oil
Grease the loaf pan and pour half of the mixture, followed by half of the cinnamon sugar mixture to swirl in
Pour in the remaining batter (the pan should only be 3/4 full) and swirl in remaining cinnamon sugar
Bake for 1 hour
Allow to cool and remove from the pan
Drizzle the icing on top
Feel free to add in variations with your "swirl in" like raisins, nuts or toffee!
This content is created and maintained by a third party, and imported onto this page to help users provide their email addresses. You may be able to find more information about this and similar content at piano.io