5 Refreshing and Delicious Iced Tea Recipes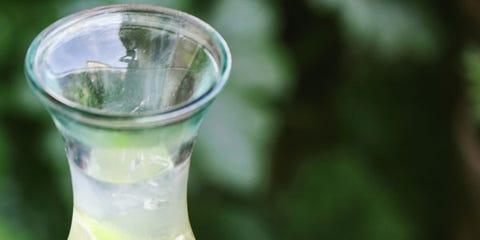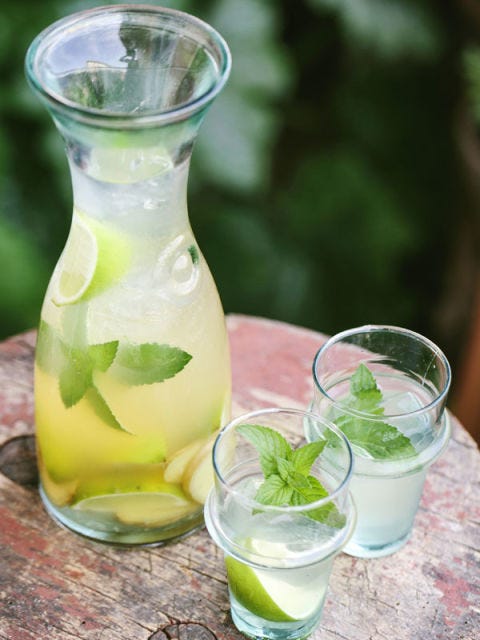 Lemonade Mint Iced Tea
Ingredients:
3 tablespoons crushed fresh mint leaves
1 quart boiling water
1/2 cup instant iced tea powder
1 cup white sugar
2 quarts cold water
1 (6 ounce) can frozen lemonade concentrate, thawed
Directions:
In a 1 gallon pitcher, combine the mint leaves, 1 quart of boiling water, instant tea powder and sugar. Stir to dissolve sugar. Let stand for 15 minutes.
Stir in the cold water and lemonade concentrate. Serve in tall glasses over ice. Strain out mint leaves, if desired.
Via All Recipes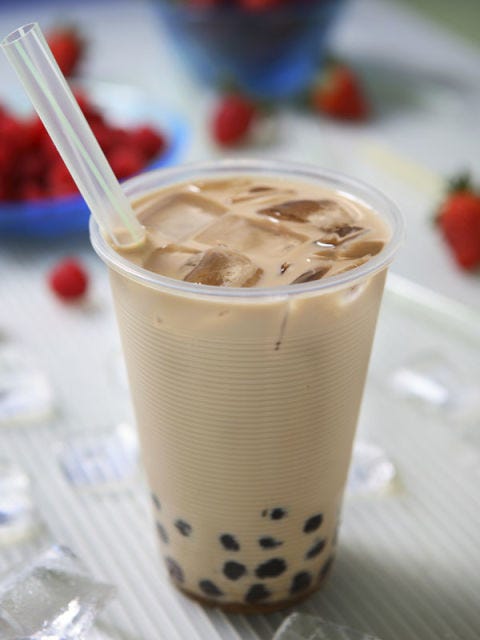 Thai Iced Tea
Ingredients:
4 1/2 cups water
4 tea bags black tea
4 teaspoons white sugar
1/4 cup sweetened condensed milk, divided
1/4 cup half-and-half, divided
Directions:
Bring water to a boil in a kettle; remove from heat. Add tea bags and steep for 5 minutes; remove tea bags. Stir sugar into tea until dissolved. Cool to room temperature. Fill 4 glasses with ice; pour tea into each glass until almost full. Stir 1 tablespoon sweetened condensed milk into each glass. Float 1 tablespoon half-and-half atop the iced tea.
Via All Recipes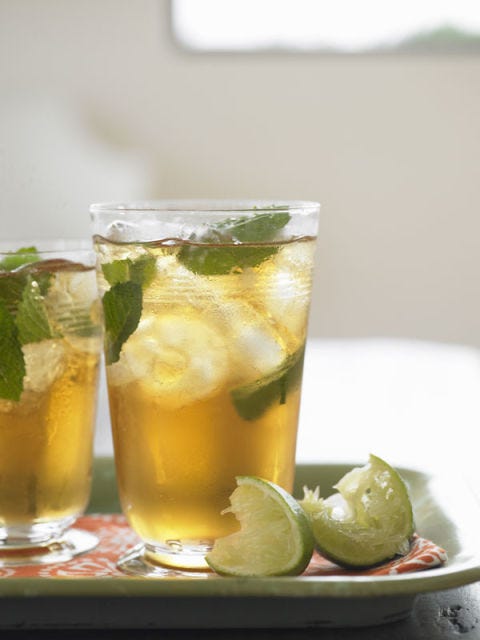 Sweet Lime Iced Tea
Ingredients:
1 gallon boiling water
6 black tea bags
1 1/2 cups white sugar
4 limes, juiced
Directions:
Pour the water into a gallon sized jar over the tea bags. Allow to steep for 45 minutes. Remove and discard the tea bags. Stir in the sugar and lime juice until the sugar has dissolved. Cool to room temperature; refrigerate until cold before serving.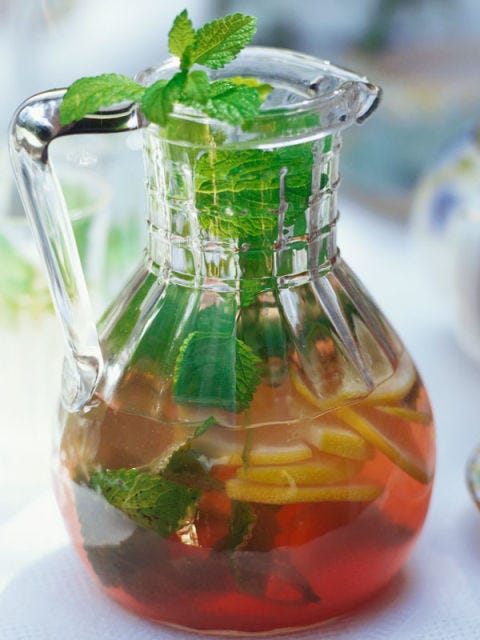 Mint Ginger Iced Tea
Ingredients:
6 ounces fresh ginger, peeled and smashed with a meat mallet
4 bags mint tea
8 cups boiling water
2 tablespoons honey
Ice
Mint sprigs
Directions:
In a large pot, combine ginger, mint tea, and boiling water. Let steep 8 minutes. Pour through a fine-mesh sieve into a large container; discard solids. Stir in honey. Let cool to room temperature, about 2 hours. Serve over ice with mint sprigs.
Via Martha Stewart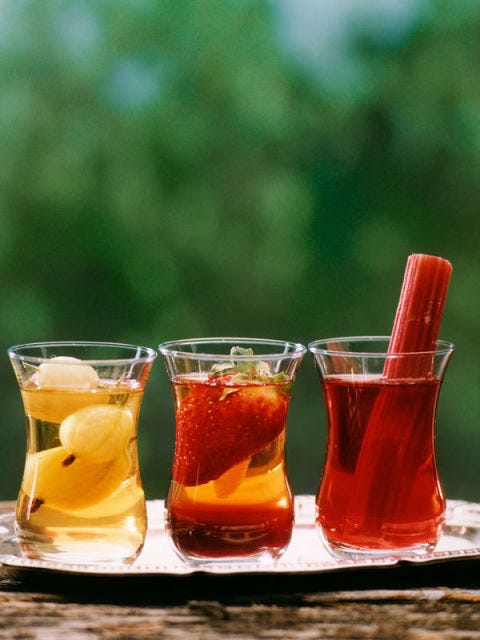 Rhubarb Iced Tea
Ingredients:
8 stalks rhubarb, cut into 3-inch lengths
8 cups water
1/3 cup sugar, or to taste
Fresh mint sprigs, for garnish
Directions:
In a large saucepan, combine rhubarb and 8 cups water; bring to a boil, and simmer for 1 hour. Strain the liquid, add sugar to taste, stirring to dissolve, and allow to cool. Serve over ice with a sprig of mint.
Via Martha Stewart
This content is created and maintained by a third party, and imported onto this page to help users provide their email addresses. You may be able to find more information about this and similar content at piano.io