Rosé All Day: 15 Bottles for Every Occasion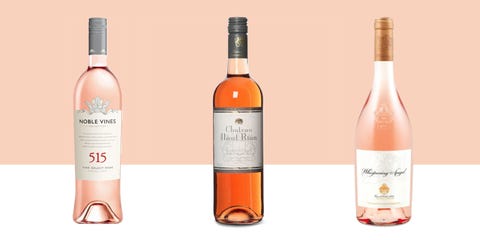 Every day could use more wine. And if it's pink? All the better. In fact, we've been told time and time again that when in doubt, go for rosé, as it pairs well with pretty much any food and occasion. We'll take that advice.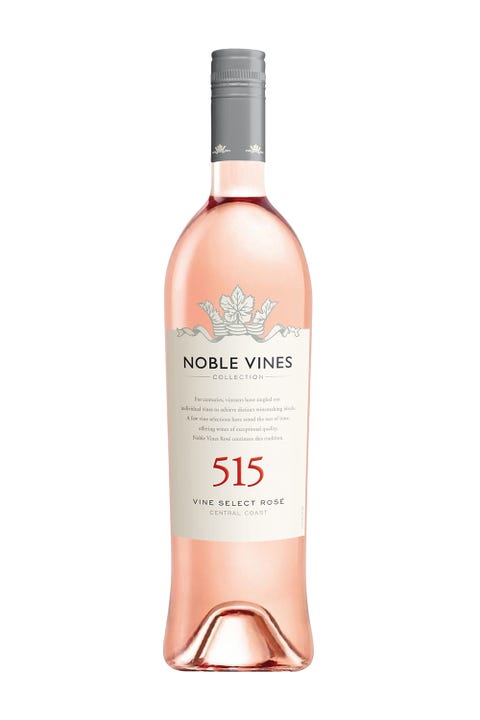 For the Perfect Happy Hour: Noble Vines 515 Rosé
Named for the time to open it (get it?), this new rosé features raspberries, Meyer lemon, and herbal notes for the perfect 5-o-clock pick-me-up.
$15, wine.com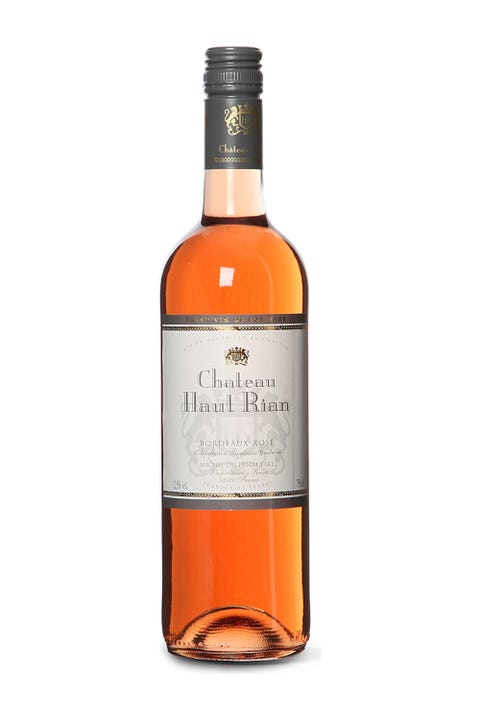 For a Get-Together with Friends: Chateau Haut Rian 2016 Rosé
This light blend is fruity and dry, with notes of red currants, strawberries, and a bit of spice. Perfect for pretty much any long, lazy summer day chatting with friends.
$14, france44.com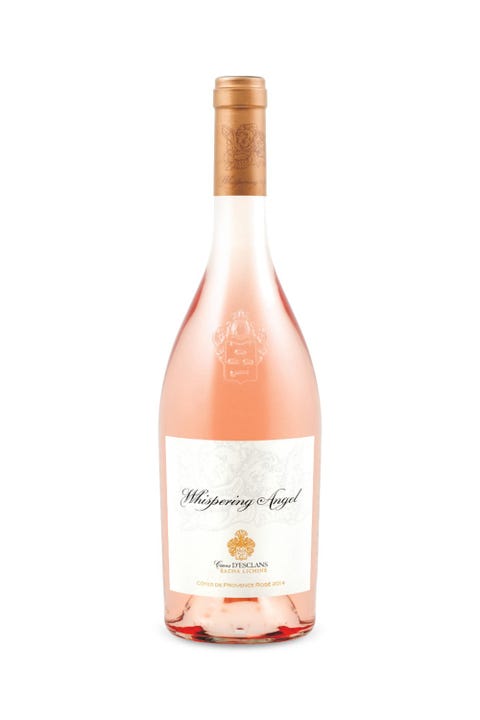 For a Crowd-Pleasing Fave: Whispering Angel 2016
The rosé that's essentially everyone's summer staple—and for good reason. With tangy, citrus pink grapefruit notes, it's the signature pale pink rosé everyone loves to drink.
$25, esclans.com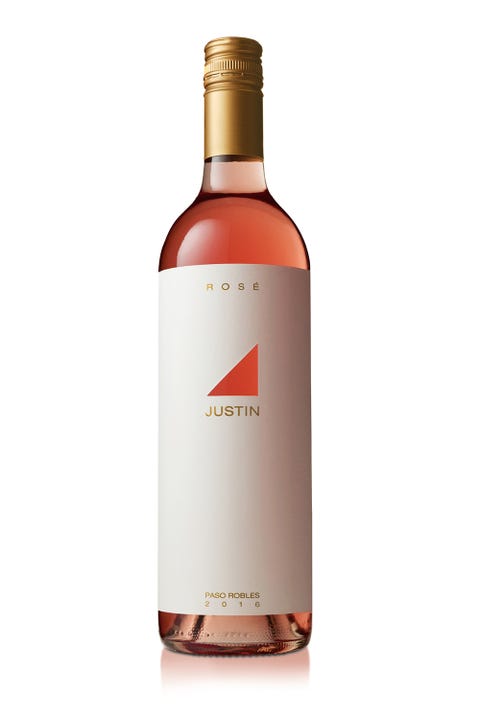 For a Summer Picnic: JUSTIN Vineyards & Winery Rosé 2016
This JUSTIN rosé features crisp, dry notes with strawberry, peach, and apple—and, notably, a screw-top for easy pouring no matter where you are.
$22.50, justinwine.com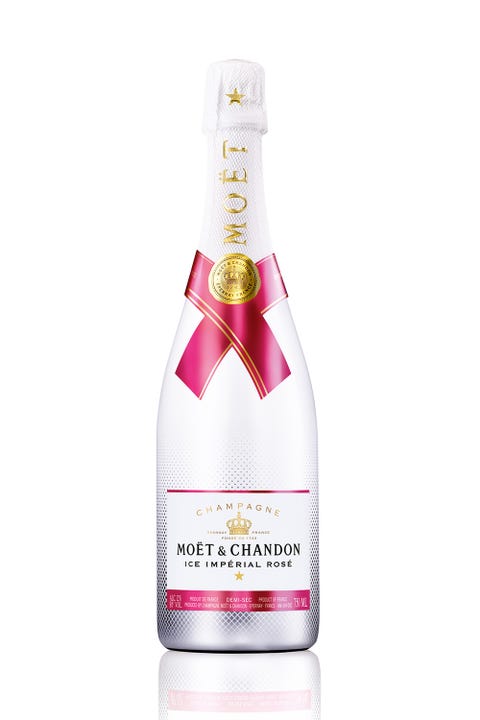 For a *Very* Hot Day: Moët Ice Imperial Rosé
What's cooler than being cool? Ice cubes. Moët Ice Imperial Rosé is a new rosé champagne, and like Moët's Ice Imperial, it's designed specifically to be enjoyed over ice. Featuring notes of red berries, figs, and nectarines, it finishes refreshing and fruity—perfect for those hot, hot, hot summer days.
$60, us.moet.com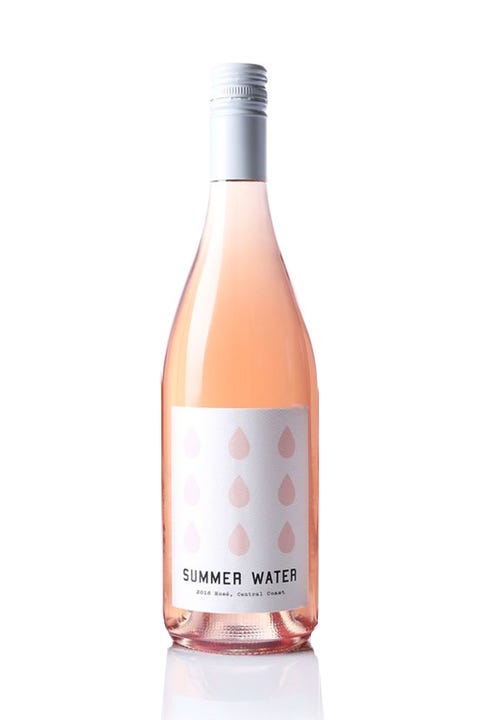 To Stock Up for Summer: Winc x Yes Way Rosé The Summer Water Societé
This members-only club (with orders going until May 15!) ensures you won't run out of the pink stuff this summer. Nine magnums are strategically delivered throughout the summer along with awesome Yes Way Rosé essentials to keep the fun going.
$350, summerwater.winc.com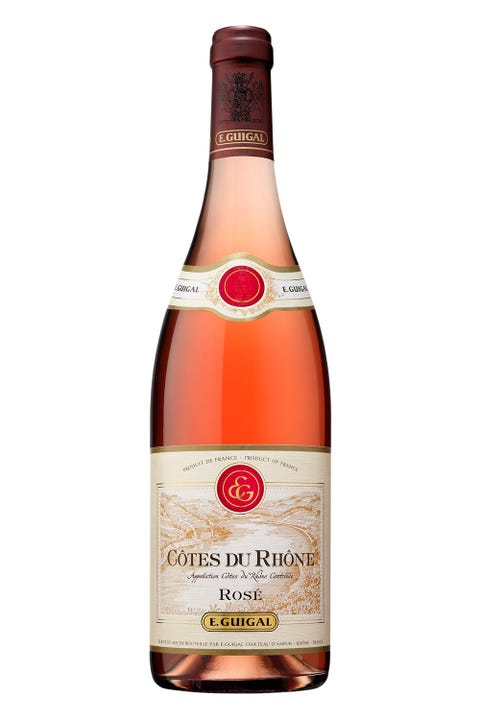 For Dinner: Guigal Côtes du Rhône Rosé
The Guigal family has been making rosé since the 1940s, so it's safe to say they know what they're doing. The grapes are specifically grown to make superior rosé wines—but the price is really the kicker.
$15, totalwine.com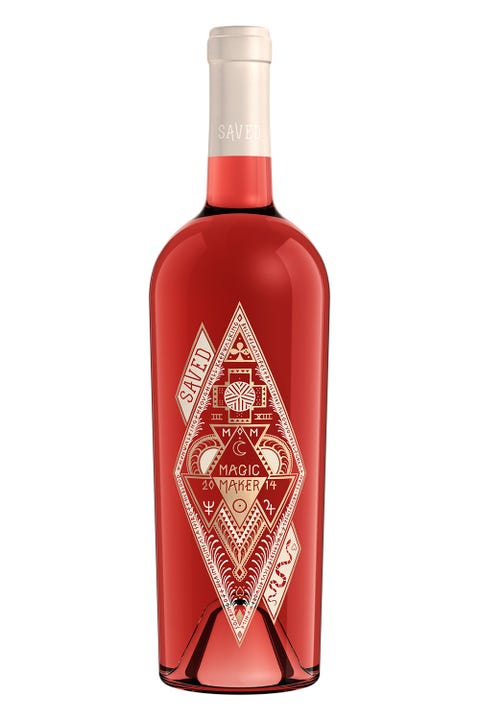 For a Party: SAVED "Magic Maker" Rosé
A bone-dry Provencal-style wine from California, this wine is the result of a project from famous tattoo artist Scott Campbell (husband to Lake Bell) and legendary winemaker Clay Brock. This blend of Pinot Noir, Grenache, Cabernet Franc, and Sangiovese is crisp, with high acidity and flavors of ripe melon and berries, balanced by alluring aromas of white peach, and tasting notes of tangerine, strawberries, and green apple. The bottle also stands out for Scott's original and untraditional label inspired by his longstanding interest in symbolism and superstition. Basically, this bottle looks cool and tastes good. Sold.
$14, savedwines.com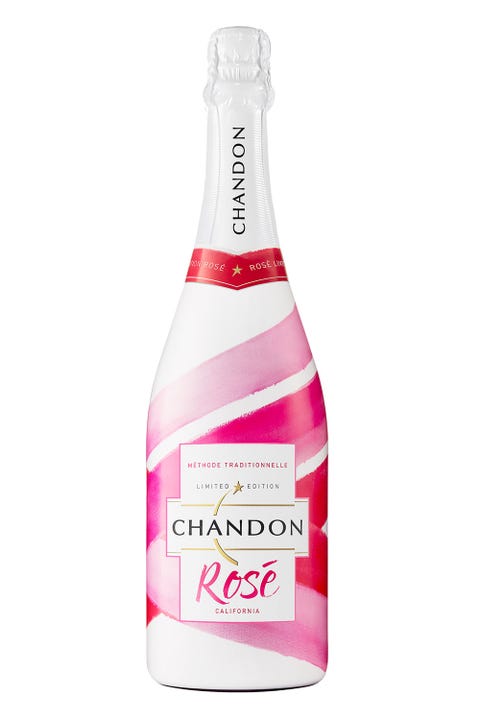 For Some Bubbles: Chandon Rosé (in Limited Edition American Summer Bottle)
Featuring strawberry, watermelon, and red cherry flavors and aromas, this wine drinks easily with a creamy texture. (And bubbles. Did we mention the bubbles?) Plus, how cute is this new packaging?
$23, chandon.com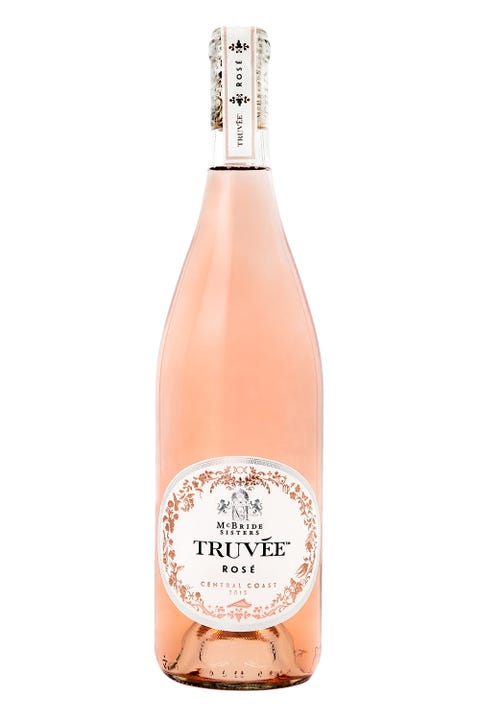 For a Backyard Barbecue: Truvée Rosé
Made by two sisters who never knew of each other until adulthood (fun fact!), this Rosé's crisp, dry finish is an easy match for summer foods like fish tacos, barbecue, grilled fish and meats, and even a fruit salad of strawberries, raspberries and blueberries—which will echo the fruit flavors in the wine. Plus, the price ain't bad at all.
$15, wine.com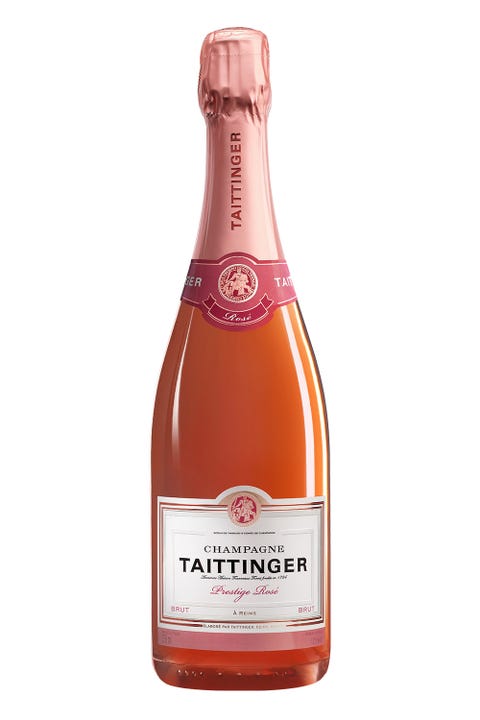 For a *Very* Fancy Night In: Taittinger Prestige Rosé
This Champagne features raspberry flavors with a subtle, floral finish. In other words? A+++
$70, wine.com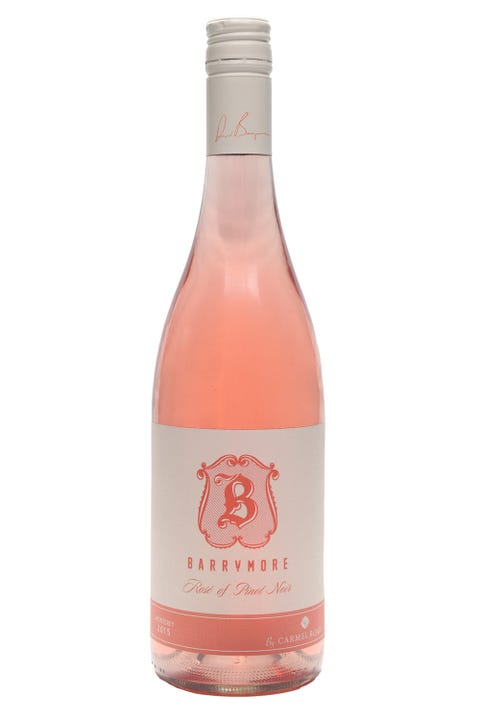 For Everyday Drinking: Barrymore Rosé
As Drew Barrymore noted herself when describing the wine, "It's creamy and fruit-forward and doesn't finish sweet." AKA perfect.
$18, carmelroad.com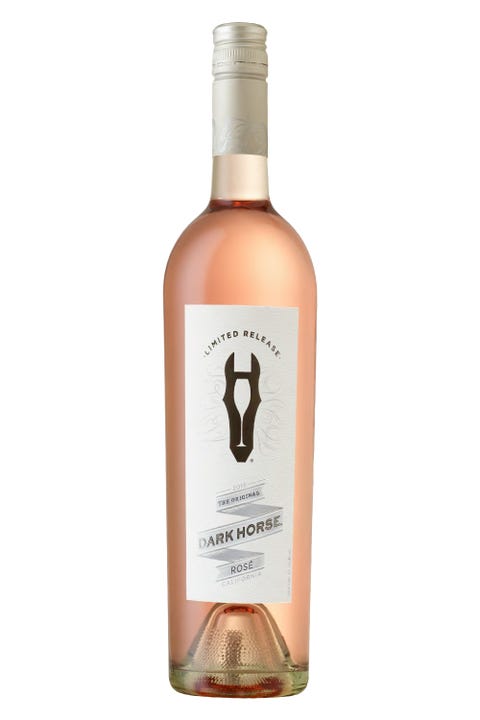 For a Night Cap: Dark Horse Rosé
This limited release boasts a dry style with flavors of fresh red fruit and just a hint of floral and a crisp finish.
$8, winedeals.com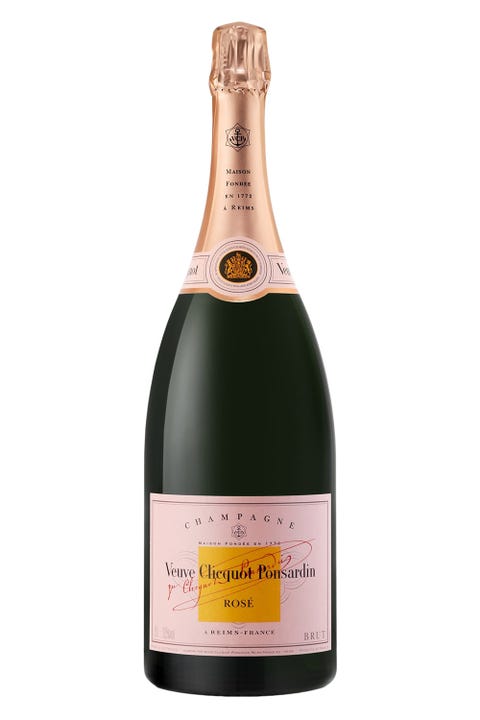 To Toast to Warm Weather: Veuve Clicquot Rosé
With notes of raspberry, wild strawberry, and cherry, this well-balanced Champagne is a perfect for any summer party. (Or, you know, for every day.)
$75, veuve-clicquot.com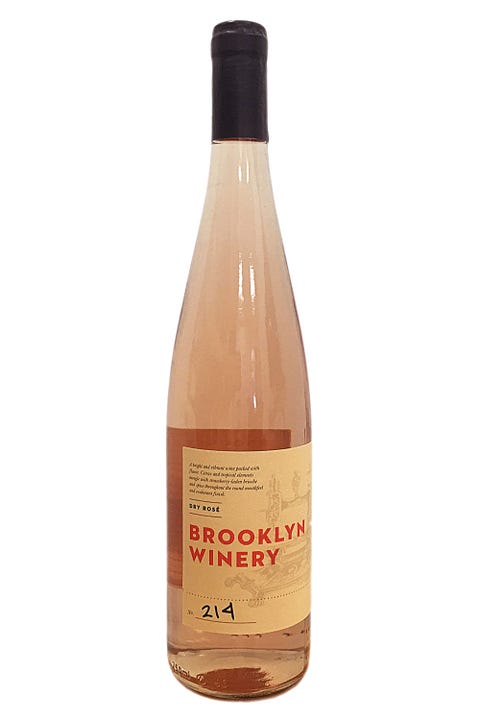 For a Special Gift: Brooklyn Winery Dry Rosé
Brooklyn Winery specializes in making small-batch wines that are just, ugh, so good—and the Dry Rosé is no exception. If you're near Williamsburg, run—don't walk—to try some out in their wine bar.
$15, bkwinery.com
This content is created and maintained by a third party, and imported onto this page to help users provide their email addresses. You may be able to find more information about this and similar content at piano.io