The Best NYC Food Under $10
Some delicious places in NYC to get a meal for under $10.
A Salt and Battery
112 Greenwich Ave
(212) 691-2713
Steps away from the charming English restaurant Tea and Sympathy cheekily-named
A Salt and Battery
offers another taste of the U.K. –hot, flaky fish and chips. With several classics from across the pond (Ice cold ginger beer, anyone?) this take-out joint is a must-visit for homesick Brits and foodies alike.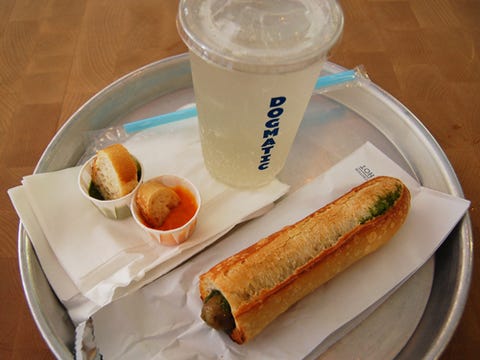 Dogmatic
26 E. 17th St.
(212) 414-0600
Think pretzel dog with a classy twist. For less than $5, walk away with one of a variety of sausages (or asparagus spears) stuffed into a thin, crusty baguette with a gourmet sauce, more "truffle gruyere" than ketchup and mustard. Grab one of
Dogmatic
's handmade sodas and enjoy the fanciest fast food you'll ever have.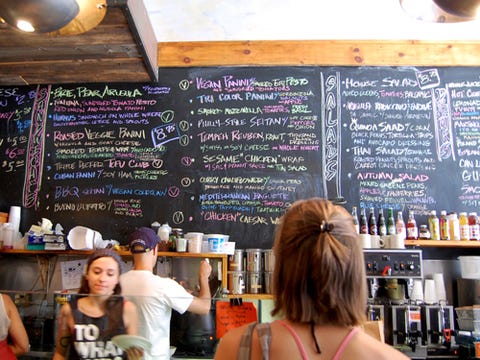 'sNice
45 Eighth Ave.
(212) 645-0310
This laid-back
sandwich shop
caters to vegans and vegetarians but has a menu any omnivore could appreciate. A panini filled with gorgonzola cheese, walnuts and apples will run you just under $9. Other hits on the chalkboard menu –the smoked tofu and pesto panini and the brie and pear sandwich.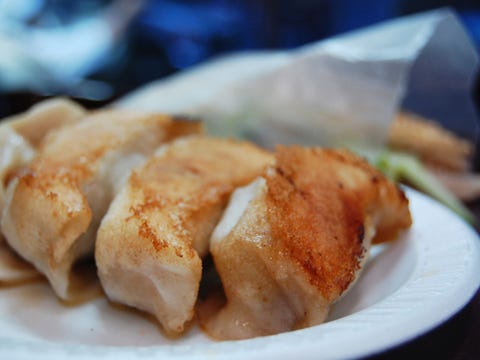 Vanessa's Dumpling House
118 Eldridge St
(212) 625-8008
This tiny Chinese eatery is a local favorite for its authentic dumplings and recession-friendly prices. A plate of four juicy fried dumplings costs only a dollar. For $2.25, try
Vanessa's
thick, pizza-like sesame pancakes stuffed with crispy Peking duck and cucumbers –a classic taste with surprisingly original execution.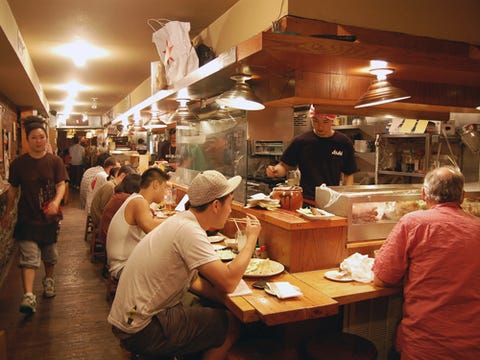 Yakitori Taisho
5 Saint Marks Pl
(212) 228-5086
Priced from $1 to $3, this semi-hidden
Japanese restaurant's
yakitori, hot-off-the-grill skewers of everything from quail eggs to bacon-wrapped asparagus, make for an excellent meal or a quick and tasty snack. If you're looking for something new, try the thick fries served with a sauce of mayo and spicy cod roe.
This content is created and maintained by a third party, and imported onto this page to help users provide their email addresses. You may be able to find more information about this and similar content at piano.io