Editors handpick every product that we feature. We may earn commission from the links on this page.
15 Super Bowl Snacks Way Cooler Than Chips and Dip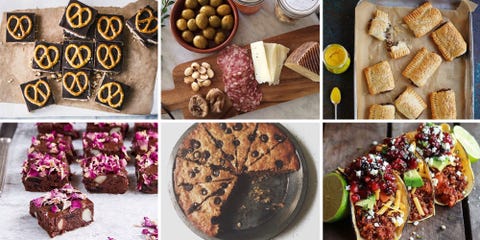 There are two ways you can approach Super Bowl noshing. There's the classic takeout pizza and wings route or the more creative, D.I.Y. in the kitchen approach. This year, we're all about the latter and have searched high and low for the most savory and sweet recipes for getting snack-happy on game day. Enjoy!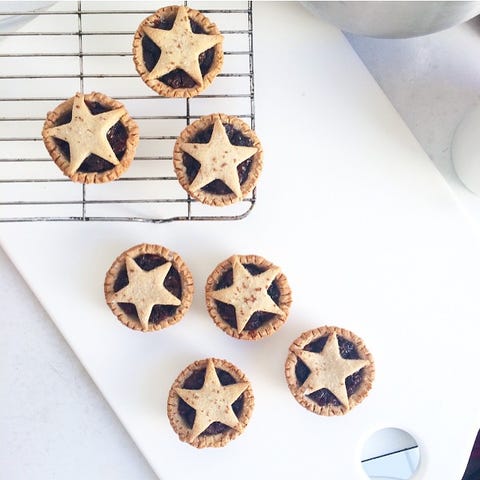 Mini Mince Pies
Mince meat gets the candied treatment with dried fruits, fresh apple, orange, lemon, and a coconut sugar dusting. Plus, they're gluten-free to boot!
Get the Hemsley + Hemsley recipe here.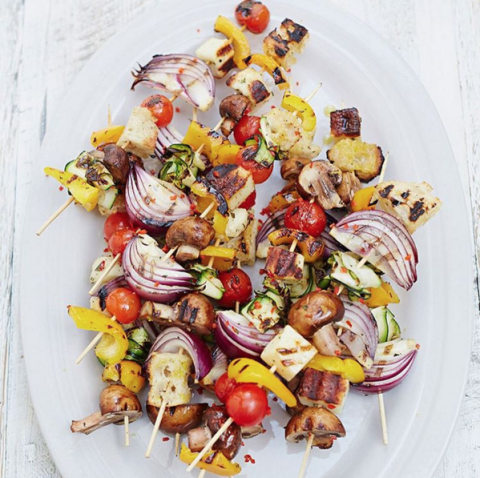 Chargrilled Veg Kebabs
We love that this one is healthy *and* delicious. This recipe adds ciabatta and halloumi cheese to the mix, making these veggies seem just a tad indulgent.
Get Jamie Oliver's recipe here.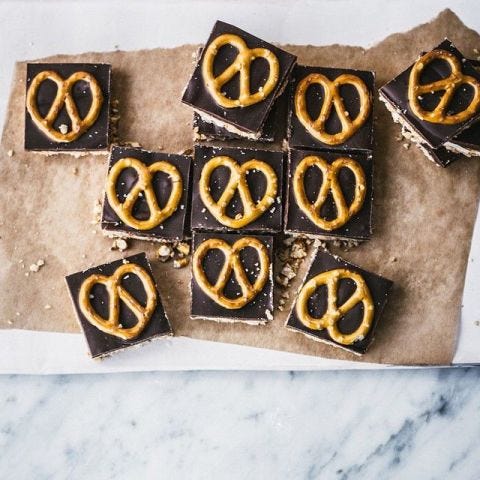 Peanut Butter and Pretzel Bars
It's peanut butter pretzel time! These bars have all the sweet and salty goodness a girl could ever hope for.
Get the full No Bake Makery recipehere.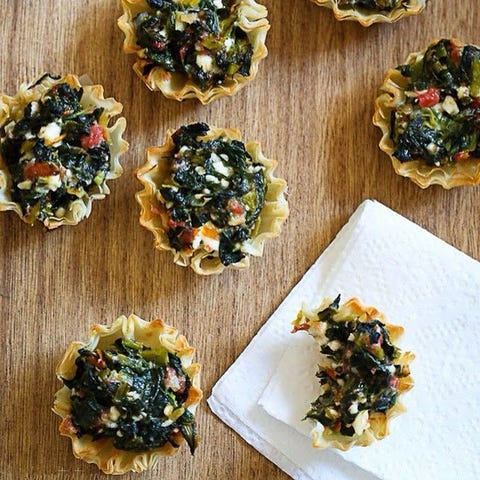 Mini Greek Spinach Pies
These had us at the cheesy spinach filling! Make like Popeye and pass these Greek treats around the party.
Get the full Skinny Taste recipe here.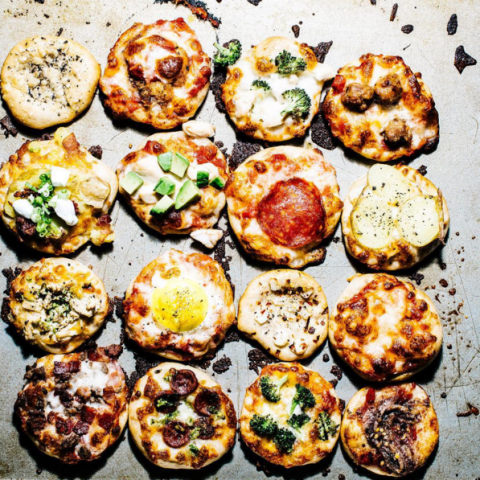 Mini No-Knead Pizza
It'll be so much better giving into Super Bowl pizza when they are tiny, adorable, and all the flavors that you could possible want. Or better yet, have everyone chose their own topping and pop them in the oven to eat at half time.
Get the I Am A Food Blog recipe here.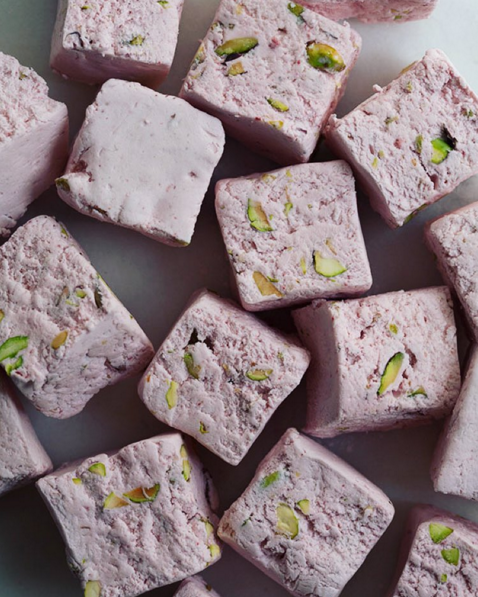 Strawberry Pistachio Nougat
People will be seriously impressed when you walk in with a tray full of this strawberry pistachio nougat. Terribly unexpected and mouthwatering at the same time.
Get the A Cozy Kitchen recipe here.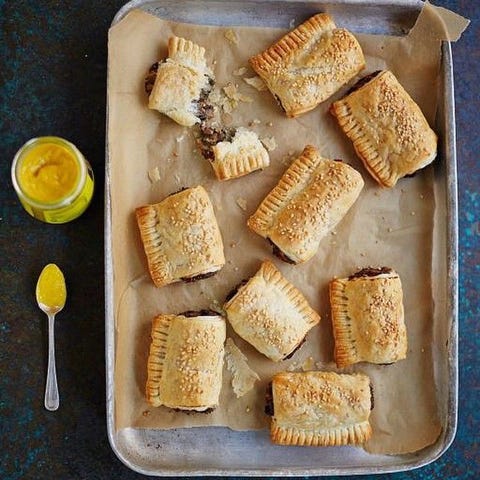 Vegan Mushroom Rolls
You've got to love a good finger food while watching the big game, and we can't wait to fill our faces with all the flaky mushroom goodness.
Get Jamie Oliver's recipe here.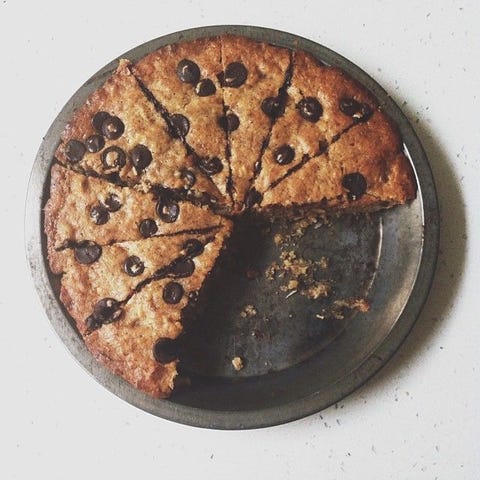 The New Blondie
Why settle for just chocolate chips in your blondies, when you can throw in banana, pecans, and coconut? Break us off a slice of that.
Get the full Top With Cinnamon recipe here.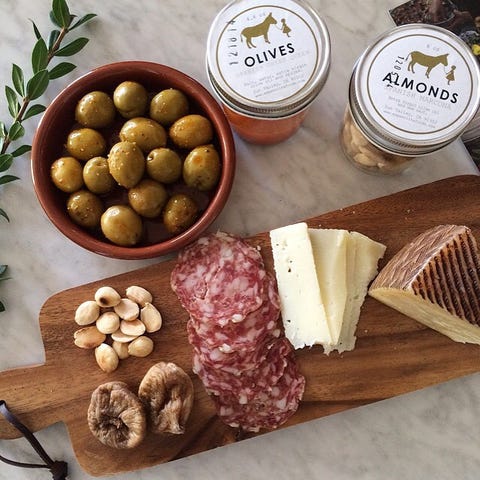 Meat and Cheese Plate
It's our personal belief that a meat and cheese plate is never complete without green olives or handful of almonds (they will help curb cravings to boot).
For a full guide to perfecting your platter, look to Honestly Yum.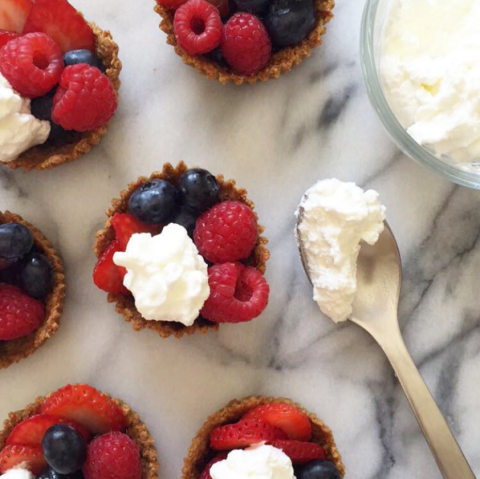 Mixed Berry Tartlet
Graham cracker, dark chocolate, vanilla whipped cream, and berries? Yeah, we are so making (and possibly hoarding) these cute little tartlets.
Get the full Skinny Taste recipe here.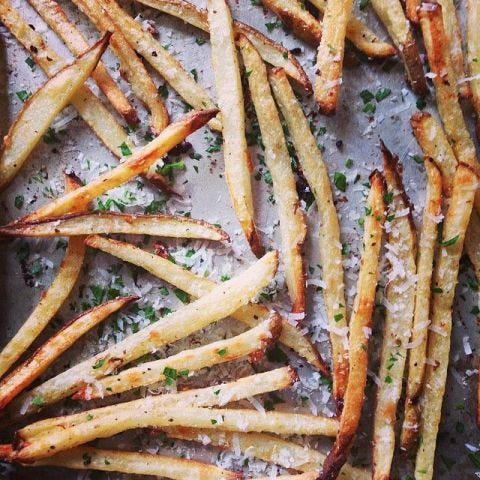 Baked Parmesan Garlic Fries
Fried food is the last thing our skin needs. All you have to do is bake these babies in the oven, then sprinkle 'em with freshly grated parmesan and parsley.
Get the full Skinny Taste recipe here.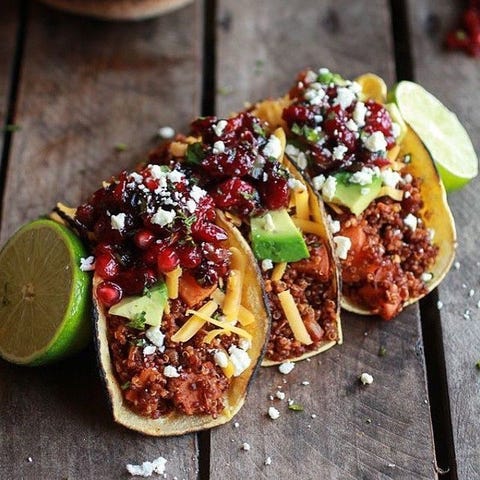 Chipotle Quinoa Sweet Potato Tacos
These toasty offerings are topped off with roasted cranberry pomegranate salsa...Need we say more?
Get the Half Baked Harvest recipe here.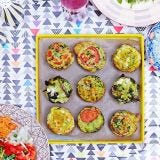 Muffin Frittatas
We love this muffin twist on the classic Italian snack. The best part: you can pick and choose what vegetables and cheeses you'd like baked into them.
Get the Hemsley and Hemsley recipe here.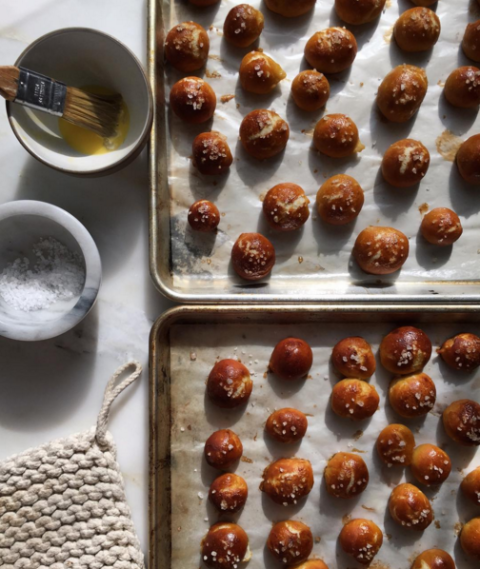 Soft Pretzel Tots
These are wonderfully far from your average bag of pretzels, and yet still so very in tune with the game day spirit. Whip out a few different dips to make things interesting.
Get the A Cozy Kitchen recipe here.
This content is created and maintained by a third party, and imported onto this page to help users provide their email addresses. You may be able to find more information about this and similar content at piano.io