Nearly a Third of Millennials Identify as Bisexual
The younger the person, the more likely they were to say their sexuality was fluid.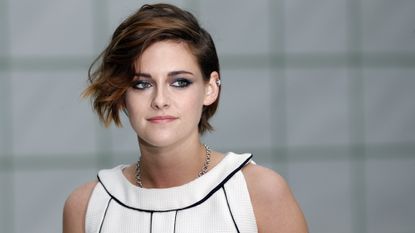 (Image credit: Getty Images)
Celebrities like Miley Cyrus and Kristen Stewart are refusing to let people label their sexualities. And they're definitely not alone. According to a new survey, more and more young people are recognizing that sexuality doesn't have to be an "either-or" decision.
Opinion database YouGov surveyed 1000 Americans about sexuality, and asked them where they landed on the Kinsey scale, a spectrum of sexuality where 0 is completely heterosexual and 6 is completely homosexual. (The Kinsey scale was developed in the 1940s, and is sometimes criticized for being outdated. But the study results are still a fascinating look at changing sexuality.)
Among respondents who were 18 to 29 years old, only 64 percent said they were exclusively heterosexual, and 2 percent said they were exclusively homosexual; 29 percent landed somewhere in the middle of the scale, and the rest said they weren't sure. And it's not just an American phenomenon; YouGov also found that half of young British people identified as somewhere in the middle as well.
Younger people were also more likely to believe that sexuality existed on a scale. The older the respondent, the less likely they were to say their sexuality was fluid, though 12 percent of heterosexual respondents said they had a sexual encounter with a member of the same sex. Only eight percent of respondents who were 45 to 64 said they ranked between 1 and 5 on the Kinsey scale.
Stewart, for her part, totally predicted this in an interview earlier this year. "I think in three or four years, there are going to be a whole lot more people who don't think it's necessary to figure out if you're gay or straight," she said. "It's like, just do your thing."
Megan Friedman is the former managing editor of the Newsroom at Hearst. She's worked at NBC and Time, and is a graduate of Northwestern's Medill School of Journalism.