4 Female Misconceptions About Sex and Dating
The male author of a memoir about his love life has some advice for the ladies.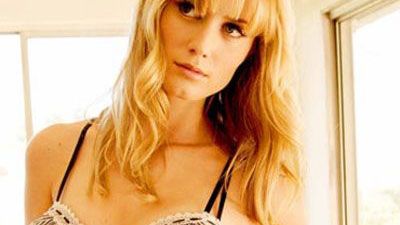 (Image credit: Unknown)
The other day — thanks to my friend Bob "Hilarious Break-Up Lines" Powers — I received a copy of a strangely entertaining memoir-cum-sexual-instruction manual called How to Make Love to Adrian Colesberry, written by none other than Adrian Colesberry himself. The book — often funny, occasionally odd, always honest, and frequently filthy — is all about Adrian's experiences with his former lady-lovers. It's full of tips and insights about how to have good sex — and it's written as a direct address, as if Adrian were telling you, the reader, everything you needed to know to have the best sex possible ... with Adrian Colesberry.
I decided to ask Adrian to tell me what he thinks the biggest female misconceptions are, when it comes to sex and dating. Here's his take.
1. Many females think men like blow jobs because they're degrading to women.
"The truth is," says Adrian, "we mainly like it because nothing makes us feel more accepted sexually, and being accepted is epically relaxing." Nonetheless, he says, don't despair if you do not like administering oral sex — or if, like me, you can't really work yourself up to it until you are about half in love with someone. Adrian says there's plenty you can do instead. "Just figure out some other way to communicate that level of sexual acceptance, and to make him feel good," he says. "Touch his penis enthusiastically with other parts of your body like your breasts, your hair, your feet. All that done with enthusiasm and love is far better than a reluctant B.J."
Interesting — the penis with the hair... Does anyone else have suggestions about things to do in lieu of fellatio?
2. Women think it's wise to hide their "bad" body parts in bed.
Before or during sex, ladies often try to hide the parts of their anatomy that they think are unattractive. They will, for instance, get disrobed in the bathroom, wrap themselves in a towel, and then slip under the covers in an attempt to hide their rear ends. Or they'll insist on having the lights off. "Bad strategy," says Adrian, pointing out that seeing someone naked is at least half the fun of having sex with her. As he puts it: "We know the ass you have now isn't the ass you had in high school, but we still want to see the ass you have now."
3. Some women are too hung up on the idea that the guy always has to make the first move.
If you want to go over to talk to a guy at a party, don't be afraid, Adrian advises. "I don't know any guy who'd actually mind it — and shy guys will appreciate it," he says. He admits, however, that some men are still so old-fashioned that they think it's a faux pas for a woman to be the one to suggest going out on a date. In other words, while he thinks it's cool for ladies to initiate contact, he thinks it may backfire if they do the actual asking out.
To get yourself going on the talking-to-dudes thing, you might want to try my tips for flirting at a party full of strangers. Or check out these suggestions from a dating coach about how to initiate a flirtatious conversation.
4. Some women are too obsessed with the idea that it's "wrong" to sleep with someone on the first date.
"You can do it on the first date or the third or the tenth," Adrian says. Do it whenever it feels right — just don't do it because you feel obligated or because you're wasted. Also, as Adrian points out, if you do want to see someone again and you sleep with him on the first date, do not have crazy no-holds-barred, try-every-position, porn-star sex. "Your first night is not the time to do it in every room or to experiment with something you've always wanted to try," Adrian says. "If want it to be the beginning of a relationship, make that clear."
Hmm! I have to say that I disagree with Adrian on the have-sex-whenever point. As some of you might recall, I recently promised myself that I would not have sex with any dude until I'd been dating him for a minimum of two months, and while I wonder if that is rather extreme, I really do think it's wise to wait until the fifth or sixth date. At least. It occurs to me that I know plenty of women who have sex with a guy before they even know The 5 Things Every Woman Should Know About a Guy Before Kissing Him.
Anyway, ladies and gents, let me know your thoughts about all this.
Celebrity news, beauty, fashion advice, and fascinating features, delivered straight to your inbox!