If Your Boyfriend Went to the Grocery Store, He Wouldn't Look Like Zac Efron
The greatest Hump Day treat of all time.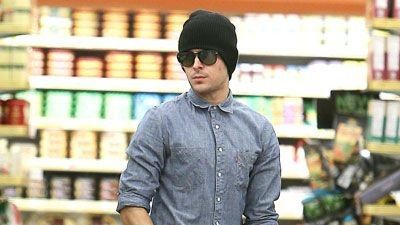 (Image credit: Marie Claire)
We usually go through our daily lives without so much as a thought about what Zac Efron might look like while he shops for food. And then, BAM. He skateboards into our hearts and reminds us that no one will ever look as good under those fluorescent lights next to the canned peas. Voila, your Hump Day treat!
And here are a few more pictures that are getting us through the workweek:
Eyes. Staring. Into. My. SOUL.
Abs!!!!
Black and white and hot all over.
The perfect outfit wrapped around an even more perfect human.
Yes.
Work it.
Stop it.