Sex! Now! Please!
My boyfriend, who lives 1300 miles away, arrived last night.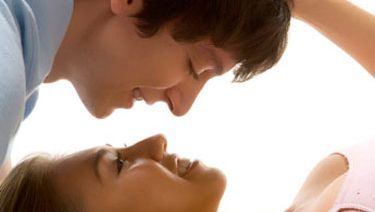 (Image credit: Paul Kline/iStock)
Marie Claire newsletter
Celebrity news, beauty, fashion advice, and fascinating features, delivered straight to your inbox!
Thank you for signing up to . You will receive a verification email shortly.
There was a problem. Please refresh the page and try again.
Selena, 26, designer, Portland, OR
SATURDAY 8:03 a.m., home: Wake up happy. My boyfriend, who lives 1300 miles away, arrived last night. It's our first anniversary, but we've been long distance (opens in new tab) for nine months. I get out of bed noisily in hopes of rousing him, but he's sleeping as if dead.
11:50 p.m., club: My boyfriend doesn't like the place my friends picked, so he sits in the corner, acting like a brat. Ugh.
SUNDAY 1:20 a.m., bed: Makeup sex.
3:42 p.m., home: Try to make out a little, but he's not in the mood.
MONDAY 2 p.m., home: Boyfriend is on the couch, working. I try to kiss him. He makes it obvious I'm interrupting.
11 p.m., bed: Lie down next to him, wanting him. It's hard because we only see each other once a month, so there's a lot of pressure on each visit. When we lived in the same city, we saw each other when we wanted—no issues. But it's different now. He says he's just tired, he's not rejecting me. But how can he be tired when he so rarely sees me? We spoon and I cry.
TUESDAY 1 p.m., home: Off work early. Boyfriend is on the couch again, working. He says, "You're home early," with no emotion.
WEDNESDAY 12 p.m., home: Off work early again. Boyfriend is buried in a book. I can't believe he's wasting time reading.
11:57 p.m., bed: Snuggle up to him, but get the sign he's not in the mood. Frustrated, I ask him to go to the other side of the bed. He asks me what's wrong. "I crave sex with you because we have so little time together," I say. He tells me how much he loves me. Still . . .
THURSDAY 11 a.m., bed: Masturbate, mostly for spite, since he got up to take a shower, which I'm sure means no sex.
11:15 a.m., bed: I was wrong! God, I'm so relieved.
FRIDAY 9 a.m., home: Start packing for overnight trip to Seattle.
SATURDAY 1:37 a.m., hotel: Enjoy sex, but get the sense he feels obligated. 6:01 p.m., hotel: Our last night together. I'm grumpy at him for having been so unaffectionate this week. He gets it and puts the moves on before dinner. 11:47 p.m., bed: Try not to think about how empty my bed is going to seem tomorrow night after he leaves.
—as told to Jessica Grose
More from Marie Claire:
30 Hot Sex Stories from Real Women (opens in new tab)
8 Sex Toys for Women (opens in new tab)
10 Sex Positions Perfect for Every Couple (opens in new tab)
The Ultimate Orgasm Guide (opens in new tab)