White Weddings in Sin City!
What Happens in Vegas, starring Ashton Kutcher and Cameron Diaz, joins a pantheon of memorable and regrettable wedding flick pictures that have improbable couples uniting in the unholiest of matrimonies.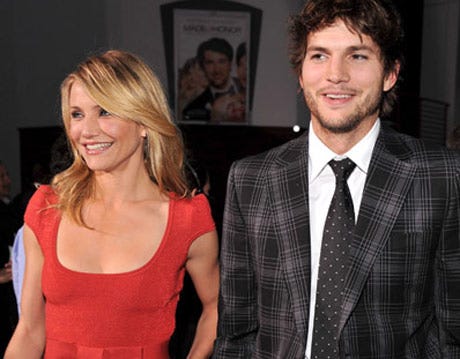 What Happens in Vegas, 2008
Joy (Cameron Diaz) and Jack (Ashton Kutcher) are the world's unluckiest pair who find each other on the Vegas strip. A few hours and several cocktails later, the drunken pair wed in a ceremony straight out of Animal House. (Her bouquet is made of beer bottles and sippy straws.) Matrimonial Jackpot? Double down. After a winning quarter pays off at the slots, these two hotties have about 3 million reasons to fall in love. Some noteworthy laughs make this one worth seeing.
This content is created and maintained by a third party, and imported onto this page to help users provide their email addresses. You may be able to find more information about this and similar content at piano.io