The Best Cities for Singles
Stop looking for love in all the wrong places! Here are the top cities for single gals on the prowl.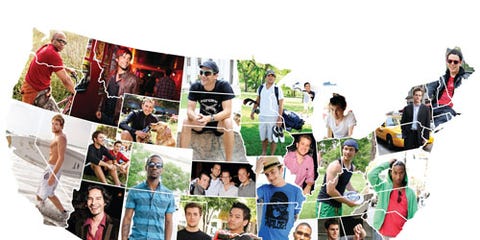 Greg Kessler and Mark Leibowitz
Greg Kessler and Mark Leibowitz
Where the Guys Are
Quit looking for love in all the wrong places! Marie Claire crunched the numbers to find the top cities for single gals on the prowl. Happy hunting, ladies!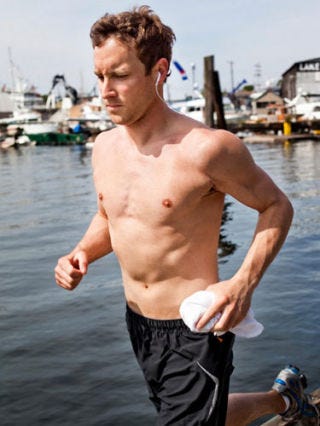 Where the Guys Are
MC'S TOP 20
Marie Claire mined the latest census data to find the cities with the highest ratio of available men to women. (The winner: tech mecca San Jose, where it's like shooting fish in a barrel.) We then scored cities on their "date friendliness," factoring in the overall fitness of each city's fellas, the ubiquity of Starbucks and movie theaters, the accessibility of the city's mass transit, and, of course, time of last call. (Las Vegas takes that one, serving booze round the clock.) Here, the nation's ultimate meet markets:
1. Seattle, WA
2. Denver, CO
3. San Jose, CA
4. San Diego, CA
5. Austin, TX
6. San Francisco, CA
7. Minneapolis, MN
8. Dallas, TX
9. Atlanta, GA
10. Portland, OR
11. Houston, TX
12. Las Vegas, NV
13. Los Angeles, CA
14. Boston, MA
15. Chicago, IL
16. New York, NY
17. Miami, FL
18. Columbus, OH
19. Virginia Beach, VA
20. Milwaukee, WI

In the following photos, a field guide to six of our favorites.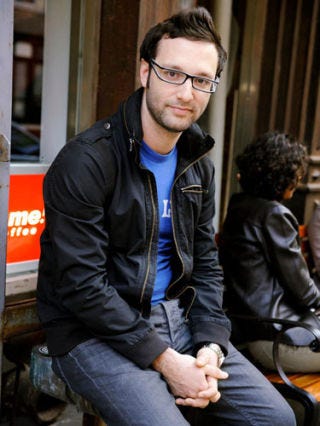 Where the Guys Are
NEW YORK CITY

Though everyone from Edith Wharton to Lil' Kim has catalogued the Big Apple's notoriously treacherous dating scene, truth is, there's someone for everyone in this big bad city: strivers, pikers, scenesters, playas, aesthetes, firebrands, nomads, fameballs — yep, the gang's all here.

"A lot of cute business-type guys hang out at the rooftop bars. I'm not promising they're nice guys or good guys. Just pretty cute." -Kim, 28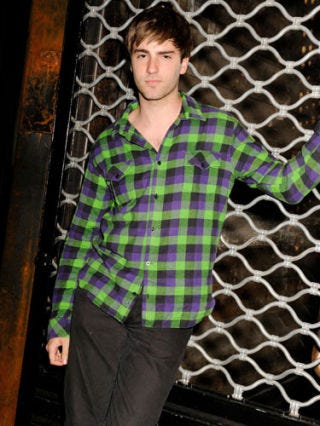 Where the Guys Are
NEW YORK

His haunts: Trivia night at Crocodile Lounge (free pizza!); the L train platform at Williamsburg's Graham Avenue; the Park Slope Food Co-op's meat section; the lunch-hour line at Shake Shack (now at Citi Field!); Washington Square Park's dog run; the cobblestone backyard of Ulysses' bar; happy hour at the Boat Basin; boccie ball at Union Hall; Sunday Night Football at 1849; the Runner's Gate on 90th and Fifth; CityView Racquet Club's squash courts; barbecuing at Manhattan Beach.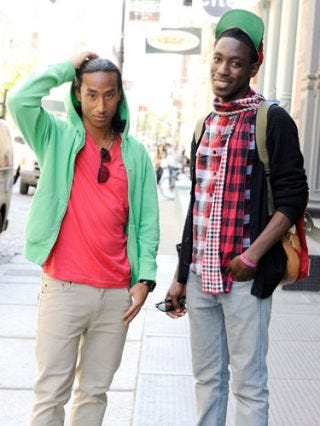 Where the Guys Are
NEW YORK

His threads: Lately, the city's been overrun by louche hipsters in Buddy Holly glasses, whiskered skinny jeans, and wink-wink tees (e.g., "Free Madoff"). "I have met very few guys in this city who genuinely don't care what they look like, no matter how hard they fake it," says Rachel, 38.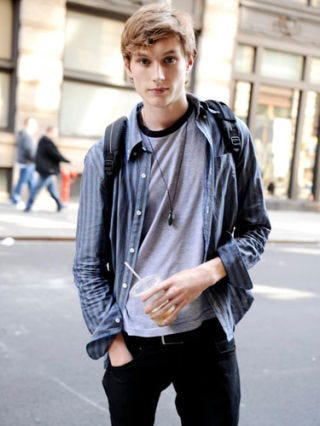 Where the Guys Are
NEW YORK

His ride: Mass transit, baby. There's no fresher hell than alternate-side-of-the-street parking.

Your prep: You're sporting a mani-pedi, neatly arched brows, and a blowout. But even if you look like Gisele, he'll wait a week to call you.

Keep in mind: The differences between SVU: Criminal Intent and the original — and that he's still got the hots for Claire Kincaid.

Pickup line: "Where did you used to work?"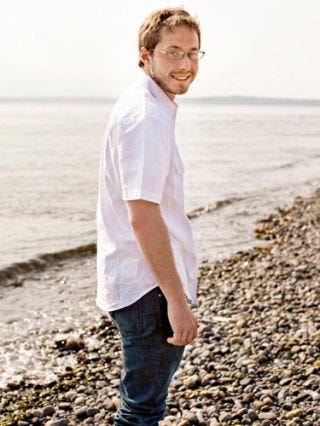 Where the Guys Are
SEATTLE

Hunting guys here isn't easy, thanks to persistently dank weather and the Vulcan-like standoffishness typical of Emerald City's comp-sci hordes. (Hundreds of tech firms, including Microsoft, are based in the area.) Locals boast that it's a haven for green-minded lefties who get as big a thrill rappelling the Cascades as they do "coding the architecture" (don't ask us what that means).

"In Seattle, a lot of lines blur — the geeks here are pretty outdoorsy." -Jennifer, 27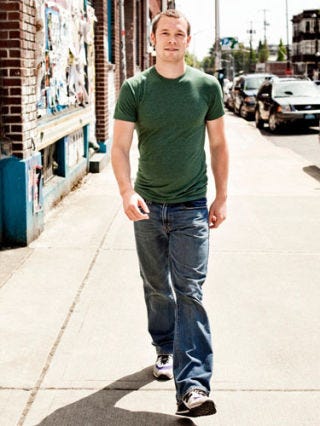 Where the Guys Are
SEATTLE

His haunts: Beer tastings at Bottleworks; Monday night line dancing at Little Red Hen; pre-Mariners pints at Pyramid Alehouse; Sundays at the Ballard Farmers' Market; Ladies' Night at Frontier Room; live alt-rock at Tractor Tavern; the Seattle Coffee Crawl; Friends of Seattle Public Library Book Sale (September 25-27); Guitar Hero at Whisky Bar; late morning at Olympia's Caffé Vita; Mount Rainier's Burroughs Mountain Trail; Open Floor at the Henry Art Gallery; Space City Mixers.

His threads: Northwest chic is all about comfy layering — Patagonia shell, vintage band tee (e.g., Soundgarden), jeans from Riveted, a flash drive dangling from a carabiner key chain. (His only suit is reserved for weddings and funerals.)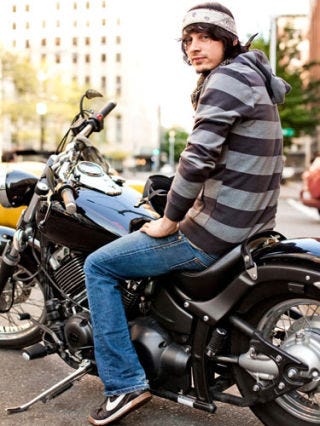 Where the Guys Are
SEATTLE

His ride: The Microsoft Connector from Queen Anne to Redmond.

Your prep: Shave, floss, and smell vaguely like an Aveda store. If he coaxes your bra off on the first date, he'll expect you to Facebook-friend him the next day.

Keep in mind: The difference between an Americano and an au lait.

Pickup line: "Mac or PC?"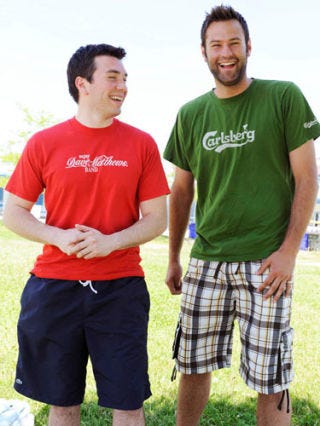 Where the Guys Are
CHICAGO

Gotham on Lake Michigan is home to droves of wholesome-but-urbane Big Ten alums prowling for The One — a Cubbies-cap-wearing, God-fearing good girl with a shoe tree full of strappy heels. Not your scene? The famed Art Institute churns out offbeat alterna-boys for whom a romantic date is dining alfresco at the Kebab Shack and all-you-can-drink Schlitz.

"Guys here have a wicked sense of humor. When you're a transplant from whatever state produces the most pork products per capita, you can't take yourself too seriously." -Megan, 31
Where the Guys Are
CHICAGO

His haunts: Mr. Peabody Records; the cooking demos at Green City Market; last call at Skylark bar; United Center's cheap seats at Bulls games; First Fridays at the Museum of Contemporary Art; Rose's, a cozy dive; The Bull & Bear, after the closing bell; SummerDance's Thursday nights.

His threads: Think Marshall Field's Suit Department — button-down shirt paired with the standard Kenneth Cole black oxford. "There are a lot of frat guys here who graduated, got real jobs, bought a suit, and learned how to shower daily," says Christine, 25.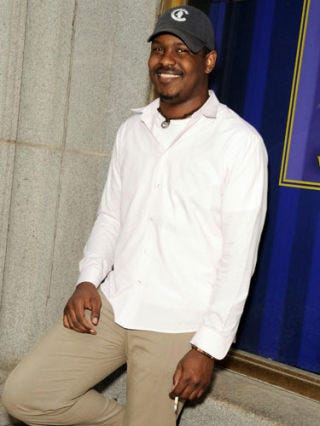 Where the Guys Are
CHICAGO

His ride: The El (Red Line) — be prepared for an expletive-laced rant about the time he stood for 30 minutes at Howard Street in the driving rain waiting for the train.

Your prep: Spend hundreds of dollars at the Lancôme counter to achieve the Reese Witherspoon I-woke-up-looking-this-good effect. Rock a dewy face, score a second date.

Keep in mind: Despite the foul weather, there be some buff bodies beneath those subzero parkas. Even guys who like girls are gym fanatics, so don't assume that tanned and toned means gay.

Pickup line: "I'm a community organizer."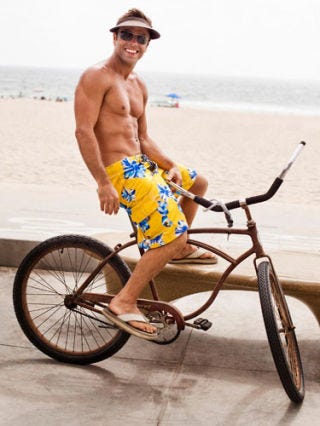 Where the Guys Are
LOS ANGELES

It's true what they say: Appearances matter in this company town. If you haven't got a facialist/herbalist/therapist on speed-dial, you might as well live in Encino. Whether he's a laid-back beach bro, model/actor/whatever, or infinity-pool-in-the-Hollywood-Hills a-hole, his standards are exacting. West Coast casual rules here, but it's not as effortless as it looks.

"People respond to text messages in the middle of a conversation here. You can't take it as a sign that he's not interested in you." -Larissa, 26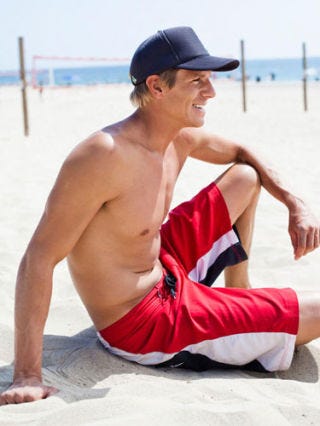 Where the Guys Are
LOS ANGELES

His haunts: Echo Park's public tennis courts; Runyon Canyon loop; upstairs at Geisha House; the rooftop of the Standard Hotel downtown; browsing Silver Lake's Secret Headquarters; the DVD section of Amoeba Music; karaoke at Boardwalk 11; catching the game at Barney's Beanery in Pasadena; trivia night at Busby's East; jogging along the San Vicente Boulevard median; Hermosa Beach's volleyball nets; after-hours at Original Tommy's; Spin classes at Easton Gym; getting inked at Zulu; happy hour at The Edison; the Santa Palm Car Wash; Monday Night Residency at Spaceland; killing time at Spiderboards; Stay Puft Marshmallow games of the Los Angeles Dodgeball Society; Assscat shows at the Upright Citizens Brigade Theatre.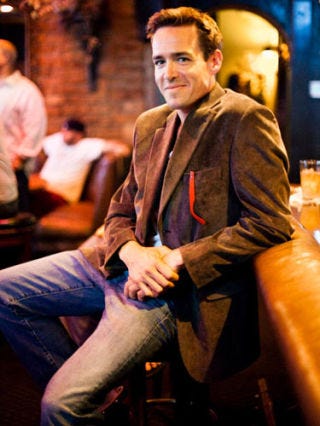 Where the Guys Are
LOS ANGELES

His threads: The low-key ensemble for a Coffee Bean drive-by costs more than a semester at UCLA — those distressed jeans are Paul Smith; the tennis shoes, limited-edition Varvatos. And that frayed Lakers cap? A gift from Kobe.

His ride: A tricked-out BMW M6 convertible — replete with heated seats, birchwood brake handle, and embroidered floor mats — with a strict No Wet Shoes policy.

Your prep: Bronze everything and sport some serious cleavage (thank you, Dr. Ellenbogen!). Save for that fabulously John Barrett-blonde mane, you're also virtually hairless.

Keep in mind: The pros and cons of injectables versus fillers.

Pickup line: "I'm kind of a big deal."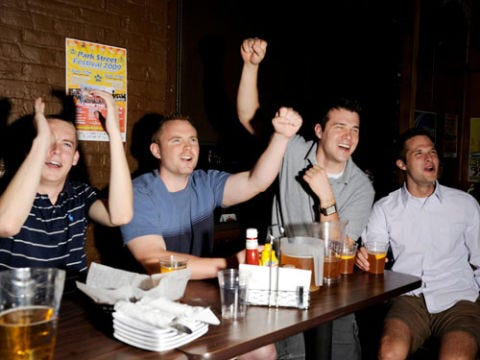 Where the Guys Are
COLUMBUS

Where corn-fed frat boys go to spawn. With biceps as firm as their Midwestern values, these gosh-darn-it good guys spend Saturday nights bouncing from bar to bar, plastic cups foaming with Bud, scouting for a low-key beauty with whom to make little Buckeyes fans. (The average age for getting hitched in this town: 25.) Forget brunch dates: His Sundays are reserved for God and football.

"Sports are such a religion in Columbus that scheduling your wedding on any Saturday in autumn is considered an insult to guests, as it conflicts with Ohio State football." -Loran, 33

His haunts: Bleacher seats at Buckeyes, Cavaliers, Blue Jackets, and Reds games; Wexner Center's Free Thursdays; GameStop at the Easton Town Center; Panera at the Polaris mall; catching a local band at rock lounge Martini Park; sampling the brews at Oktoberfest (September 5-7); Saturday night at The Frog Bear & Wild Boar.
Where the Guys Are
COLUMBUS

His threads: Loose-fit Lucky jeans, polo that reveals his Beta Theta Pi tattoo.

His ride: An entry-level Beemer (presuming he's one of Columbus's "$40,000-a-Year Millionaires"), which he rarely drives, to protect the resale value.

Your prep: Shower and go — Columbus fellas may be the only men on earth who claim to like a low-maintenance gal and mean it. "Pull out the full-on glamour and guys here get intimidated," says Kori, 27.

Keep in mind: Contrary to popular belief, Christmas window displays don't always pass for culture in these parts — plan a date gallery-hopping in Short North.

Pickup line: "So how much do you hate Michigan?"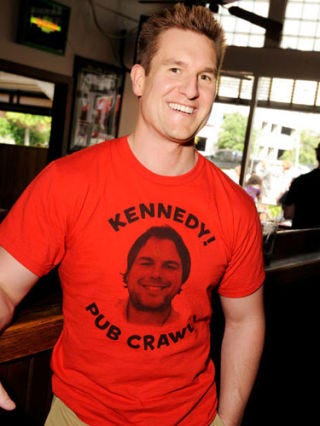 Where the Guys Are
DALLAS

The only cowboys you'll find here are the football players. The Silicon Prairie is loaded with swaggering preps who bank serious coin and aren't shy about throwing it around. Date nights are big to-dos here — he makes reservations, dresses up, even checks in with Mama on logistics. Honey, get used to it — he checks in with her on everything.

"The cutest guys in Dallas are cowboy-boot-wearing preps — a little bit country, a little bit city." -Anne, 27

His haunts: The patio at Ozona's for the drink specials; The Dubliner or Barcadia; The Granada Theater (Grizzly Bear and Fischerspooner were recent headliners); the Katy Trail uptown; the dog run near White Rock Lake; mornings at the Crooked Tree Coffeehouse; Late Nights at the Dallas Museum of Art; game night at The MAT (McKinney Avenue Tavern).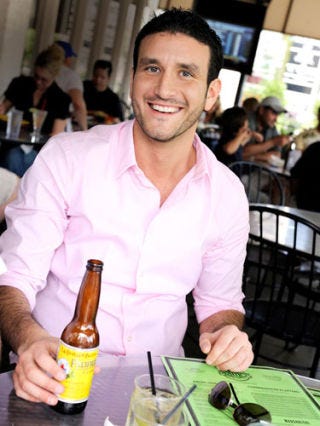 Where the Guys Are
DALLAS

His threads: Made in the USA — head-to-ankle J.Crew, Durango cowboy boots.

His ride: The latest Ford pickup, its bumper appropriately muddy after a weekend of fishing stripers on Lake Whitney with the guys.

Your prep: Bigger is always better in D-Town, so hit the salon for the Miss America special: highlights, a blowout (don't be shy with the hairspray), and an allover airbrush tan.

Keep in mind: iPhone's Loopt app — like Facebook with GPS so you know where folks in your set are at all times — is the biggest thing to hit the singles scene since ladies' night.

Pickup line: "Want to mess with Texas?"
This content is created and maintained by a third party, and imported onto this page to help users provide their email addresses. You may be able to find more information about this and similar content at piano.io