Chemical Exfoliants Are the Key to Glowing Skin
Game-changer.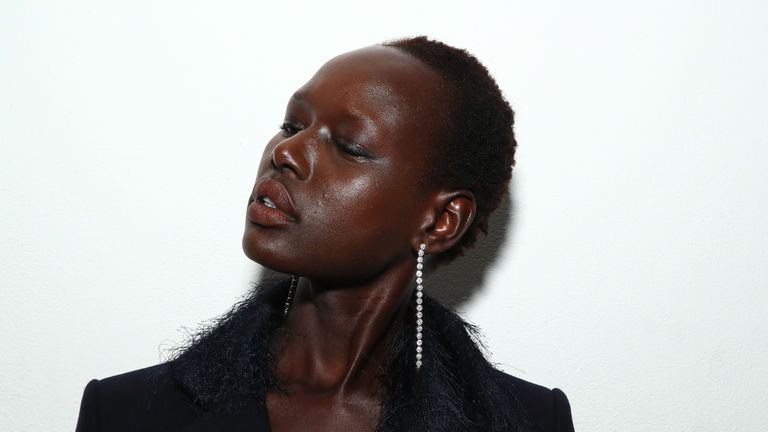 (Image credit: Getty Images)
Over the past few months, my skin has been seriously out of whack. And even though I knew better, I was so afraid of aggravating it further that I began skipping one of the most important steps of all: exfoliating. A cardinal skincare sin, I know, but all that microbead business had me paranoid about physical exfoliants (a.k.a. scrubs) and the alternative—acid-based chemical exfoliators—just sounded scary. I was afraid the latter would be too abrasive for my flare-ups.
But finally, after having enough experts tell me I was out of my mind for going on a exfoliating hiatus (in retrospect, I totally was), I finally had a go at the chemical stuff. And let me tell you: What. A. Difference.
I haven't been doing it for that long, but my skin is already clearer, brighter, smoother, and healthier-looking. In other words, this is the kind of treatment you want to give yourself when you need to look ***Flawless for an occasion.
"Physical exfoliators can be a bit scratchy," explains Joanna Vargas, celebrity facialist and founder of Joanna Vargas Salon and Skincare Collection. "Chemical ones are more controllable in terms of depth of the peel—and they technically are more uniform."
Chemical exfoliants are broken down into two categories: AHAs and BHAs, and each has a different property. AHAs, such as lactic or glycolic acid, exfoliate the skin's surface. These are beneficial if you have dry or sun-damaged skin. "Glycolic acid dissolves dead skin cells and debris from the skin's surface," explains Dr. Elizabeth Tanzi, founder and director of Capital Laser and Skin Care and assistant clinical professor of dermatology at George Washington University Medical Center. Meanwhile, BHAs like salicylic acid have anti-inflammatory and antibacterial properties, so if you're prone to breakouts and blackheads, these are a great option for you.
Chemical Exfoliants We Love
Chemical exfoliants can also vary in intensity—mild, medium, or intense exfoliation—depending on the strength of their main ingredients. Mild exfoliants include the cult favorite Pixi skintreats Glow Tonic, which uses a combination of aloe vera, ginseng, botanical extract, and 5 percent glycolic acid to exfoliate, brighten, and smooth skin. Another mild option is Cosrx One Step Pimple Clear Pads, which are BHA-soaked acne pads that attack breakouts without drying out the skin. The gold standard of medium-strength exfoliation? Vargas (and every beauty editor ever) is obsessed with all of the Dr. Dennis Gross Skincare Alpha Beta peels, which slough away dead skin cells with kid-glove-tenderness for a natural-looking glow. If you're looking for a serum, Sunday Riley Good Genes All-In-One Lactic Treatment also has a cult following. Because of the lactic acid in the treatment, it's less irritating than glycolic acid, but just as moisturizing.
The most intense exfoliants involve both AHAs and BHAs—Drunk Elephant's T.L.C. Sukari Babyfacial™ and The Ordinary's AHA 30% + BHA 2% Peeling Solution are some of the most deeply exfoliating products on the market, at two vastly different price points. These are definitely not for beginners, so start with a more mild exfoliant and move upwards—what's mild to me, might be intense for you.
As for as how often you should use a chemical exfoliant, it depends on your skin type, but Dr. Tanzi advises no more than once or twice a week—and that people with rosacea or who are redness-prone should be using a gentle formula (I'm loving Bioelements' Quick Refiner leave-on gel). Do your research first, though, consult your dermatologist, and try samples to see if a chemical exfoliant you're considering is agreeable with your skin type. Sensitive-skin prone formulas are typically a safe bet. And the most important thing to note: wearing SPF daily is non-negotiable. "Removing part of the dead skin layer will slightly increase sun sensitivity," Dr. Tanzi adds.

Congratulations, you're now on your way to clearer, brighter, softer skin.
RELATED STORY
I'm the associate web editor at Marie Claire. I love to while away the hours at coffee shops, hunt for vintage clothes, and bask in the rough-and-tumble beauty of NYC. I firmly believe that solitude can be a luxury if you've got the right soundtrack—that being the Rolling Stones, of course.