Mad Men's Megan Draper Goes Full-On Bombshell (Season 7, Ep. 5)
The bigger the hair, the better.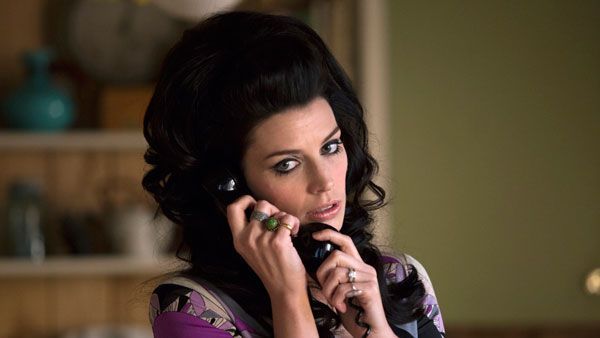 (Image credit: Archives)
Despite her best efforts—threesomes, parties, and sexy dance numbers with nameless men—Megan can't seem hold on to Don's attention. She does, however, manage to keep our eyes permanently fixed on her voluminous, curly 'do.
Luckily, you can head straight back to the late '60s, Mrs. Draper style,with just one tool and a few artful twirls of the wrist. The Sultra Bombshell Curling Iron employs the use of a cone shape (larger at the base and gradually thinner towards the end) to create loose waves that transition into tight curls. The result? Tons and tons of far out volume reminiscent of Megan's party girl hairstyle. Eat your heart out, Don.
Check back in with us every week for our Mad Men beauty roundup and tips on how to get the look!
Catch Up On The Rest of Season 7:

Mad Men Beauty Recap: Peggy's Office-Friendly Look

Betty Returns to Mad Men and We Want Her Makeup

Mad Men Beauty Recap: Sally's Bold Brows


Mad (Wo)Men's Office Style Decoded

Mad Men's Margret Opts For a Free Love Lifestyle, We Want Her Tousled Locks
Photo Credit: AMC/Nordstrom