Editors handpick every product that we feature. We may earn commission from the links on this page.
5 Miracle Products That Will Turn Your Dry Hair Into Actual Sheets of Silk
Rumpelstiltskin-approved.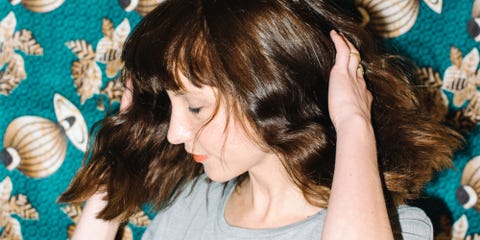 Hi, your hair left us a message, and it wants you to know that it's really, really thirsty. Like, thristier than your college roommate after a breakup in the middle of Coachella. And, rightfully so, because unless you're using a sulfate-free shampoo, ultra-hydrating conditioner (yes, even if your hair is fine AF), and a hair mask once a week, we can guarantee that you're not giving it all the moisture and hydration it deserves, resulting in dull, damaged, frizzy hair.
But that cycle stops today. Because below are the five best of the best leave-ins, sprays, masks, and conditioners that can turn even the driest of waves and curls into silky-smooth miracles. Find your new lineup, below, and maybe stop letting your hair use your phone.
This content is created and maintained by a third party, and imported onto this page to help users provide their email addresses. You may be able to find more information about this and similar content at piano.io