House of Style: Stylists' VIP Hideouts
Ever wonder why you never spot celebs in salons? They're hiding out in these top stylists' hair HQs.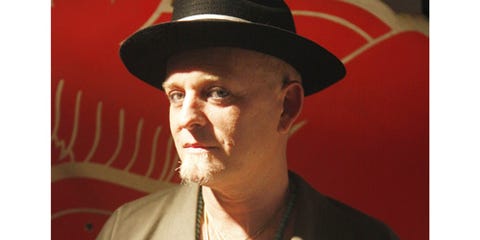 Ever wonder why you never spot celebs in salons? They're hiding out in these top stylists' hair HQs.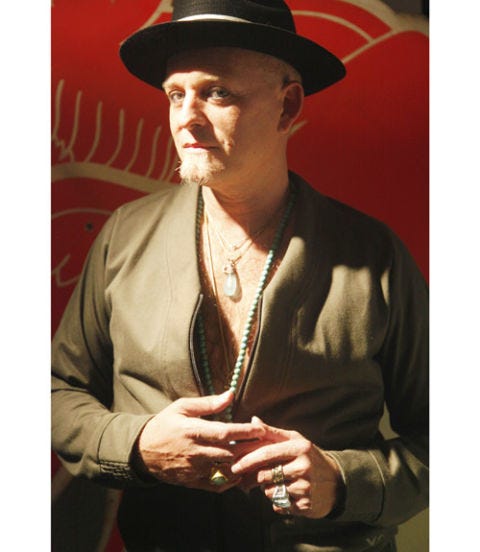 The Pro: Danilo
The Scene: "One minute I'm doing my best friend's hair and the next Debbie Harry's walking in," says Danilo of the NYC Lower East Side basement where much of his red-carpet preening occurs.
The Philosophy: Forget natural beauty. "I want heightened idealism, ultimate simplicity, yet full-on drama. Beauty is always about turning up the dial." Think Rooney Mara in The Girl With the Dragon Tattoo and Lady Gaga's soda-can updo in the video for "Telephone."
Tools of Choice: "Pantene Pro-V Style & Shaping Hairspray is versatile and not stiff but delivers results. Pantene Aqua Light leave-in spray makes hair look smooth and enviable. I also love my Sonia Kashuk mixed-bristle brush."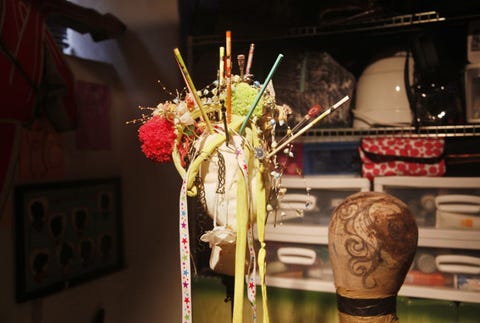 One Crazy Collage
"My eclectic collage de tête." Many of the items have been on runways, the silver screen, and at celebrity weddings.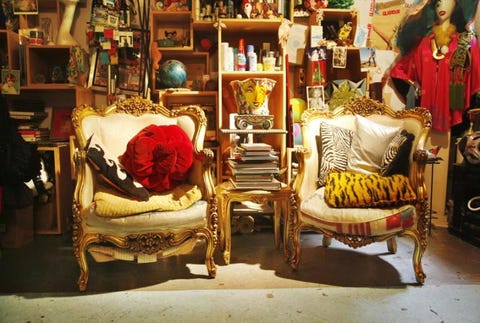 Sitting in Style
Not your typical salon waiting area.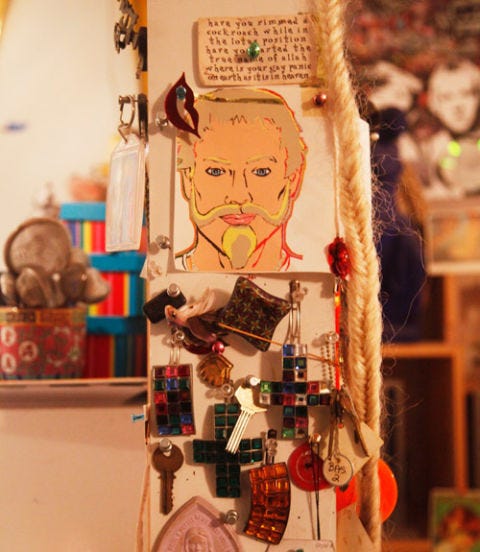 Haute Handlebars
"This portrait of me with my handlebar mustache was done here by NYC artist Mike Nolan."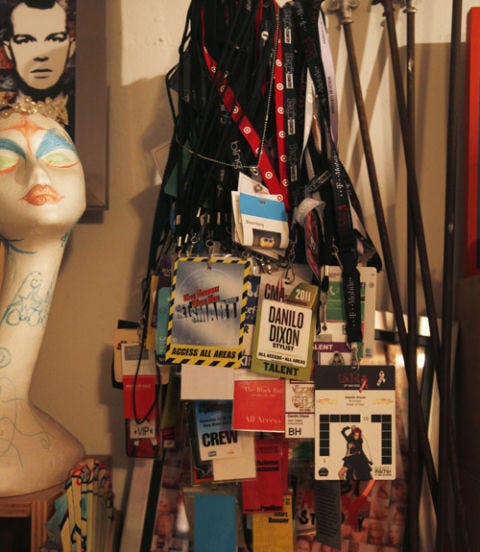 It's Okay, I'm with Him
"These backstage passes date back to the beginning of my career."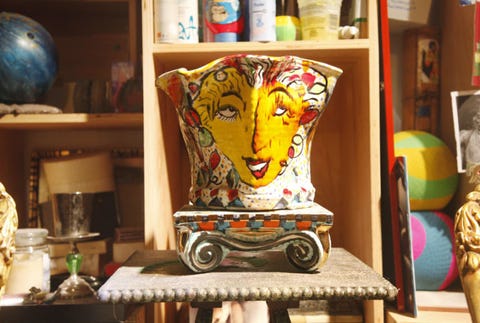 Dish It Out
A ceramic dish by artists Phillip Maberry and Scott Walker. Fun fact: Their studio was the set for the B-52's "Love Shack" video.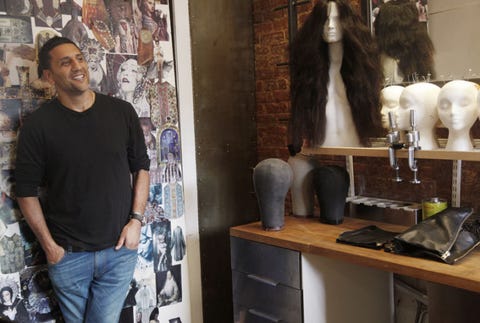 The Pro: Renato Campora
The Scene: The ho-hum concrete facade of Campora's building in Manhattan's East Village only makes the quirky mix of mannequins and photos shine brighter inside the apartment he's used as his studio for 15 years. "I retreat here when I need inspiration."
The Philosopy: The Palermo, Italy-born stylist is famous for creating long, silky waves with a bohemian twist. Think sexy volume à la Kirsten Dunst, Julianne Moore, and Drew Barrymore.
Tools of Choice: You could call Campora a mix master. "I use Fekkai Full Blown Volume Styling Whip and Fekkai Coiff Bouffant Spray Gel to create styles that stay put and look gorgeous. YS Park Paddle Brush is my go-to, and I use a metal-tail comb to part hair."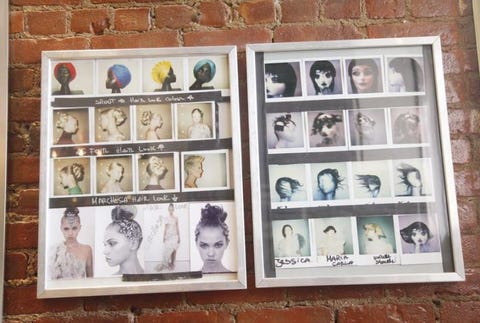 Shake It like a Polaroid Picture
While his studio lacks many mirrors, it's chockablock full of inspiration boards, books, a serious stash of Fekkai products, wigs, and brush bags he sews himself. Polaroids serve as memories of Campora's favorite creations.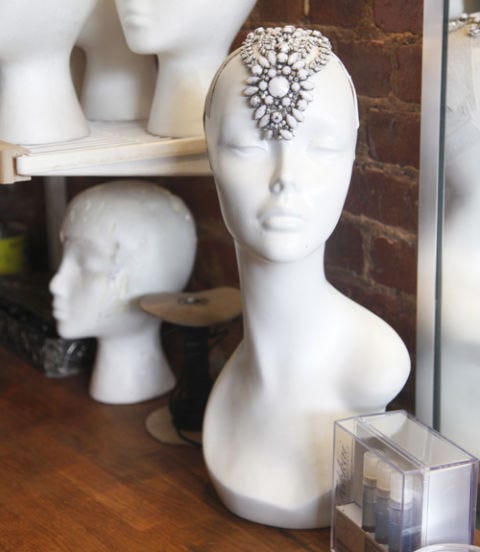 A-Head of the Game
A mannequin head shows off a jeweled headpiece created for a Marchesa show.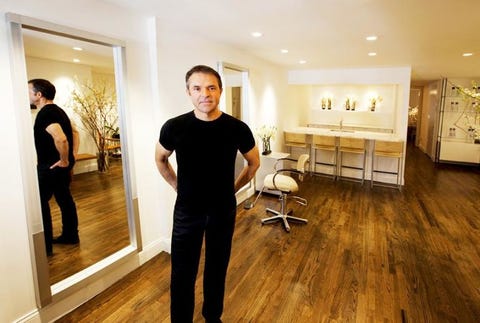 The Pro: Kevin Mancuso
The Scene: Head way uptown to the pristine garden-level salon in Mancuso's Harlem, New York, townhouse.
The Philosophy: "You can create anything for anyone, but if you don't give them something beautiful and easy, then it doesn't work," says the self-described texture-centric stylist to supermodels of the '90s and now.
Tool of Choice: "There's no such thing as five-minute hair," says Mancuso. "I've been spending a lot of time in Australia. Nexxus Pro-Mend Mousse is my favorite for re-creating a beach-waves texture."
Bonus: Mancuso considers new clients at kevinmancuso.com.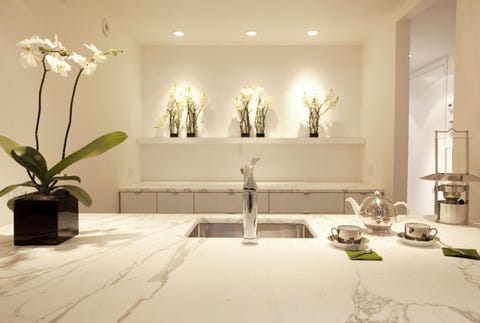 Razor Sharp
Mancuso's hair "lab" reflects the precision in his cutting technique.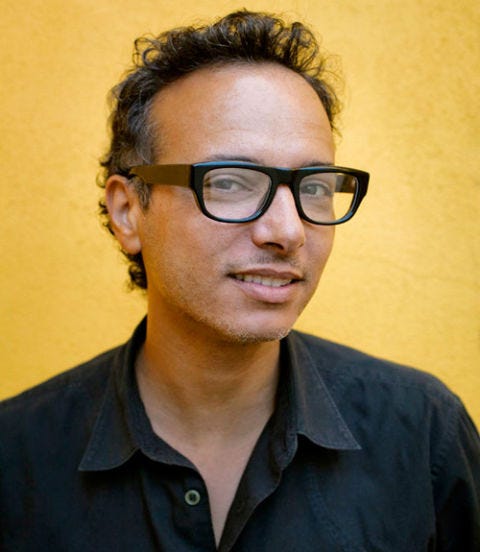 The Pro: Jamal Hammadi
The Scene: Fresh and laid-back in the way only a California beach retreat can be, Hammadi's studio is frequented by James Franco, Shailene Woodley, and Linda Evangelista.
The Philosophy: "I approach beauty with a conscience." Backing this up is Hammadi's eponymous line of natural shea-butter-based haircare and grooming goods.
Tools of Choice: "I never go anywhere without a teasing brush, pins and hair ties, and FHI ionic irons. Topknots are having a moment. Play with bun placement! Change your part!"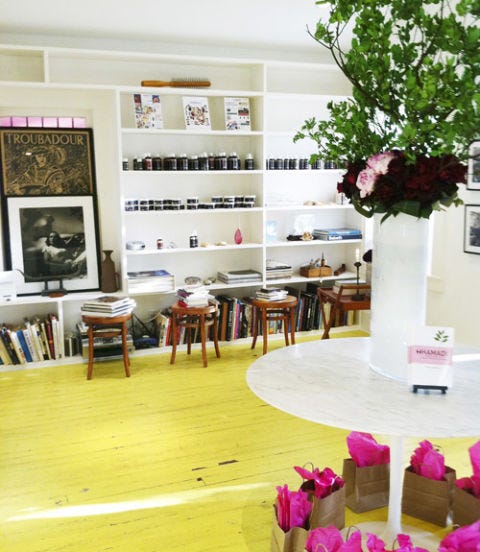 California Dreamin'
Hammadi's sunny Venice Beach space is all natural light and salty sea air.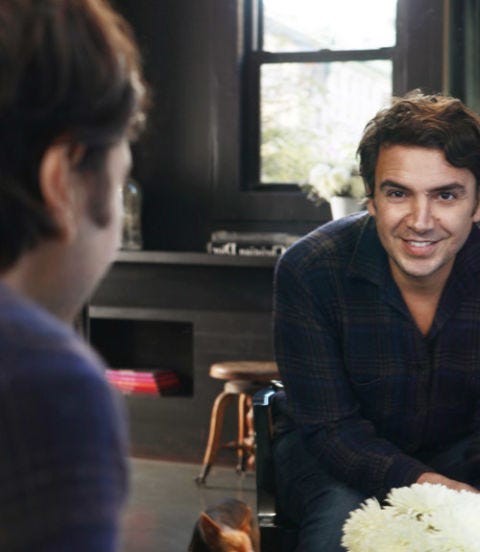 The Pro: Ashley Javier
The Scene: For the past nine years, young Hollywood (Emma Roberts, Penn Badgley), fashion's new guard (Katie Grand, Lauren Santo Domingo), and next-gen aristos (Lauren Bush Lauren, Annabelle Dexter-Jones) have peered down at Fifth Avenue from Javier's maximalist prewar penthouse perch. It's also where Zoë Kravitz went pixie for Mad Max: Fury Road.
The Philosophy: "Look like you take care of yourself," insists Javier. "If you're doing slacker-chic, have kempt hair!"
Tools of Choice: Donuts. The foam kind. "They're fantastic," says Javier. "You can create Eliza Dolittle in two seconds with all that fullness and no teasing."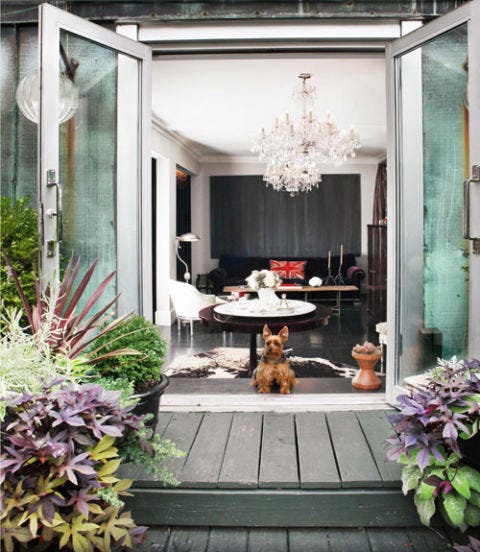 A Room with a View
Javier's pup, Tennessee, holds court in the indoor/outdoor parlor that Chloë Sevigny and Emma Roberts frequent.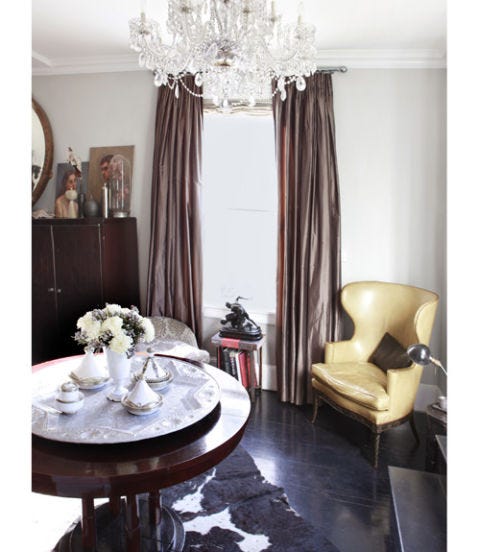 Flower Power
Javier's studio is always filled with fresh white flowers. "They're simple, clean, and luxe."
This content is created and maintained by a third party, and imported onto this page to help users provide their email addresses. You may be able to find more information about this and similar content at piano.io