5 Charcoal Face Masks Your Oily, Broken-Out Skin Needs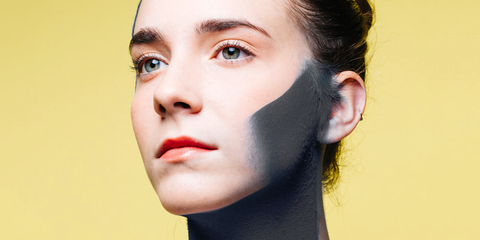 Design by Morgan McMullen
In the last few years, activated charcoal has gone from being a summer BBQ staple to a skincare staple, and for good reason: It literally sticks to the dirt and oil in your pores like a magnet and then rinses them away cleanly, making it a hero for oily, acne-prone skin.
But because charcoal works best when it's given at least a few minutes to sit on your skin, you'll get the best results from using a once-weekly mask (don't go overboard; charcoal can be drying), rather than a face wash. And to get you started, I've handpicked the very best formulas, below, to add to your matte-skin arsenal.
1
This Charcoal Mask-and-Scrub Combo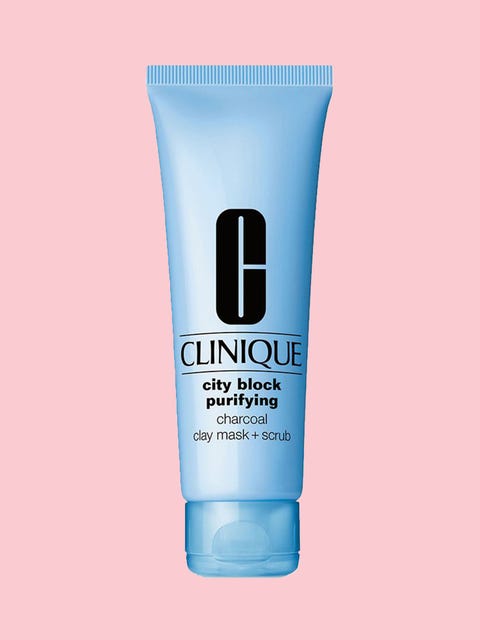 Design by Morgan McMullen
Clinique City Block Purifying Charcoal Clay Mask + Scrub, $28
Whether you're in New York City or Iowa City, your skin can always use a little pollution-clearing TLC, like this two-in-one charcoal mask. Formulated with a mix of kaolin clay, charcoal powder, and natural silica beads, the mask can be left on for five minutes to soak up gunk and grime, then gently massaged off with water to smooth rough patches and slough of dead skin.
2
This Charcoal Honey Mask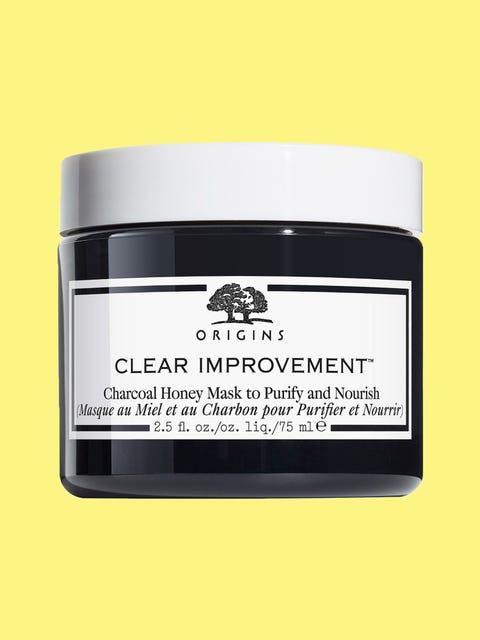 Design by Morgan McMullen
Origins Clear Improvement Charcoal Honey Mask, $34

Honey is basically a superhero for skin issues. It's a natural antibacterial—so it'll help kill acne-causing bacteria in your pores—and surprisingly hydrating, so it'll offset some of the drying effects that come with using the hefty dose of charcoal in this mask.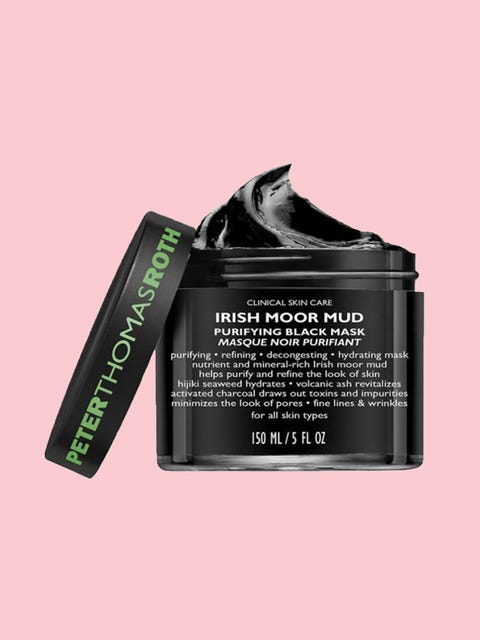 Design by Morgan McMullen
Peter Thomas Roth Irish Moor Mud Mask, $58
Wait, could Irish Moor Mud be the secret to Saoirse Ronan's ethereal, glowing skin? ...Erm, no, probably not. But that won't stop me from slathering on this charcoal mask that's filled with 9,000 year-old mud harvested by hand from the Irish countryside. Not only is the mud rich with skin-softening fatty acids, but the mask itself is formulated with hydrating seaweed and pore-clearing charcoal to keep skin oil-free and surprisingly moisturized.
4
This Charcoal Clay Pudding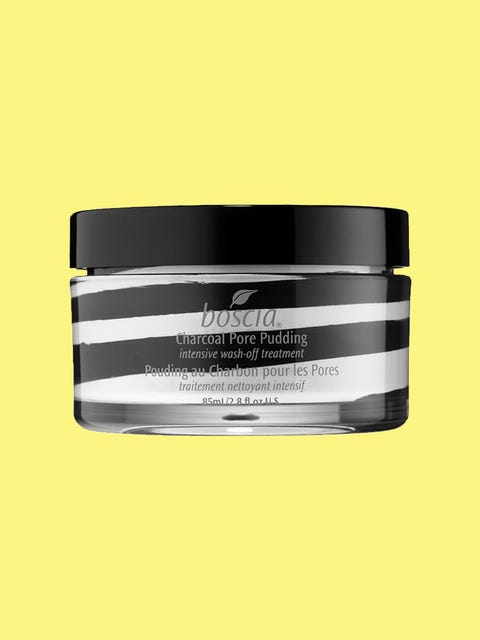 Design by Morgan McMullen
Boscia Charcoal Pore Pudding Intense Wash-Off Treatment, $38
Those cool zebra stripes aren't just for show: They're the result of two creamy black and white charcoals—along with a dose of kaolin clay—swirled together—for the ultimate oil-sucking mask. Though the cushion-y, pudding-like texture seems innocuous, the fact that its white charcoal alone can absorb 1,000x its weight in excess oil makes it a no-no for anyone with dry or sensitive skin.
5
This Bubbly Charcoal Sheet Mask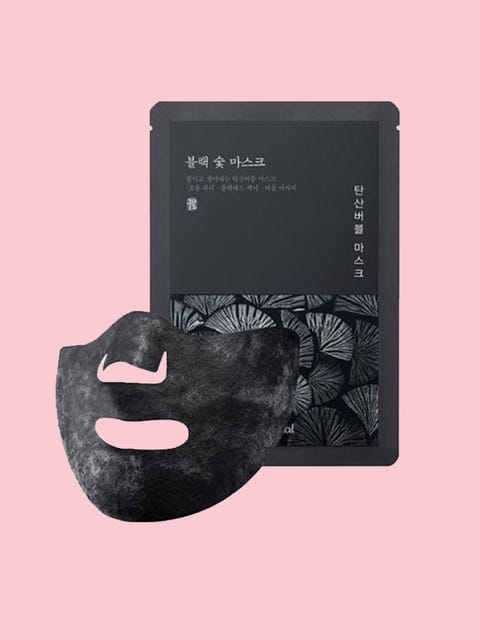 Design by Morgan McMullen
Goodal Black Charcoal Mask Sparkling Clear, $25 (for a pack of five)
If the only places you tend to break out are on the lower half of your face, then please meet your new holy-grail acne mask. The half-face sheet mask covers just your chin, jaw, cheeks, and nose, and uses bubbly glycerin-spiked carbonation to keep skin from drying out while the charcoal powder works its magic on your oil-filled pores.

This content is created and maintained by a third party, and imported onto this page to help users provide their email addresses. You may be able to find more information about this and similar content at piano.io