Avon Helps With Frizz Control
A new anti-frizz treatment promises to keep hair smooth for several days straight ... but does it work?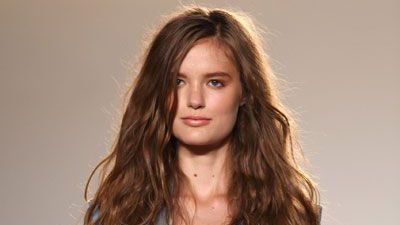 (Image credit: Will Ragozzino/Getty)
Let's face it. Unless we're talking about Heidi Klum, just about all of us have a beauty burden to bear.
Mine just happens to be my unruly head of wavy (read: frizzy) hair. I have tried just about everything to get that perfectly sleek and smooth look, but on most days I usually give up and throw my hair in a ponytail.
This week I tried to control my frizz with a new product: Avon's Advance Techniques Frizz Control Lotus Shield (opens in new tab). The anti-frizz treatment is designed to repel water and keep hair smooth for at least a couple of days. Here's what happened: After I towel dried my freshly washed hair, I applied a generous amount of the liquid, letting it seep into the ends and other frizzy areas. This product felt a bit waxy after I'd blow-dried my hair straight, but the feeling didn't last and my hair stayed silky.
So did the Avon product leave me frizz-free? No, but it certainly made a big difference, especially in the rain. And, it left my hair smelling great!