1 Haircut, 7 Ways
7 ways to breathe new life into old layers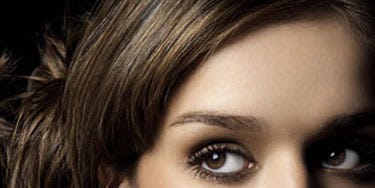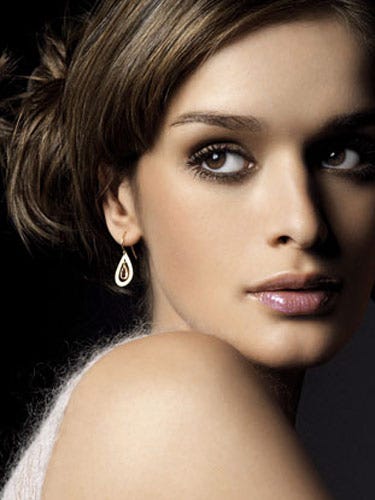 Haircut
TRY A FUN BUN Moving a messy bun from the back of your head to the side instantly upgrades your whole look. For the best outcome, mist dry hair with spray gel to give it some hold. Next, brush all your hair to one side, pile it in one hand and twist until it folds up into a chignon. Slide in bobby pins. Try: Garnier Fructis Style Pure Fix spray.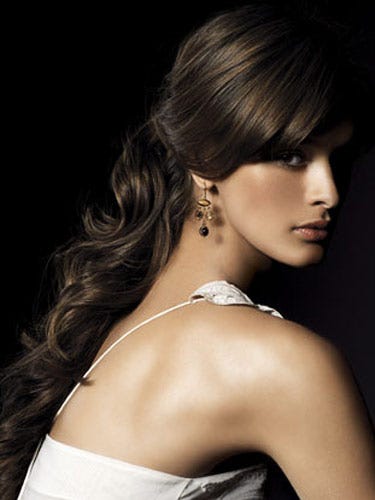 Haircut
GO HALF-UP, HALF-DOWN To yield a soft, sexy effect, prep damp hair with volumizer (aimed at roots only). After blowing dry, gather both sides near your crown in two bobby pins, rather than one clip (which pulls hair too tightly). Try: Matrix Vavoom Take Me Higher Root Riser.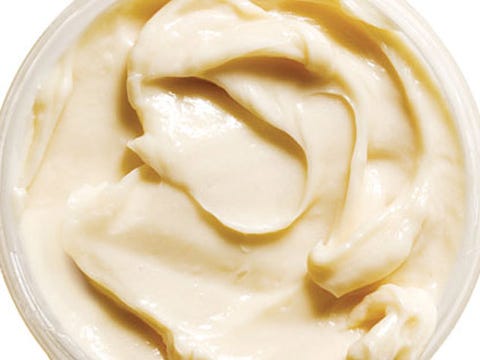 Haircut
ENHANCE YOUR SHINE Since long layers don't require frequent cutting, splurge on products that can impart serious sheen to your hair and keep it looking its best. La Prairie's Cellular Intensive Hair Mask, which is composed of Cellular Hair Repair Cream and Cellular Hair Nourishing Oil ($275 for both, plus the comb), visibly restructures the hair shaft, renewing silkiness and restoring body. Once a week, apply the oil to your scalp and comb through to your ends. Next, smooth on the cream, working from ends to roots. Leave on for 15 to 20 minutes, then rinse.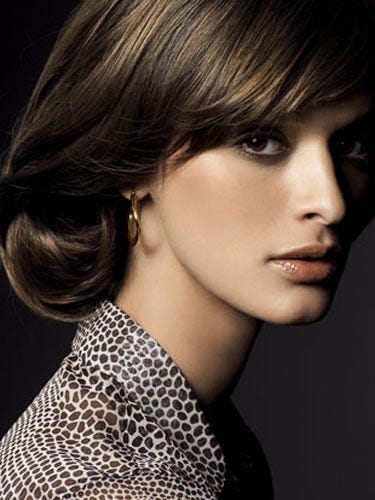 Haircut
TUCK AND ROLL One of the advantages of sporting a long, layered look? It's versatile. You can even fake short hair - to do, treat wet locks with a frizz fighter, then blow-dry sleek and straight. Next, gather your hair loosely into a low pony. Roll up the tail and tuck it under the elastic. Hold in place with bobby pins. Try: John Frieda Frizz-Ease DownPlay Volume Reducer.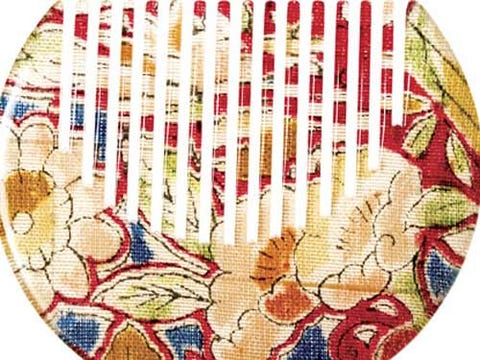 Haircut
ACCESSORIZE! Combs are the new barrettes. Use them to secure a twist, or slip them into the sides of your hair or even your bangs. Shown: Futaba hair combs (made from real kimono swatches)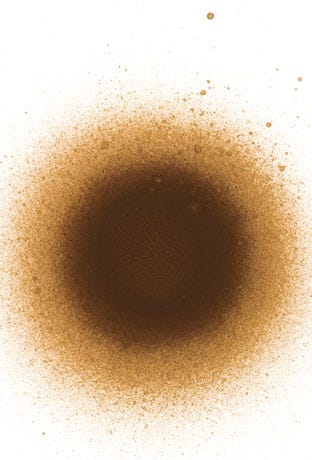 Haircut
PLAY WITH YOUR COLOR New from Bumble and Bumble: spray-on Hair Powders (shown in Brown, Black, Blonde and Red). These temporary tints are perfect for intensifying your hair color, touching up your roots between appointments or just adding funky texture to your tresses.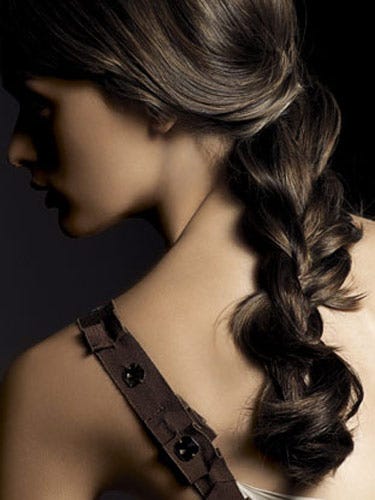 Haircut
BRAID IT "Braids don't need to be neat to look nice," says Mancuso. In fact, when you have layers, chances are little bits will stick out here and there. "This is what makes the style modern," assures Mancuso. For an added twist, try teasing the end of your braid rather than securing it with an elastic. Spray to set. Try: Kiehl's Stylist Series Shine-Enhancing Non-Aerosol Spray.
This content is created and maintained by a third party, and imported onto this page to help users provide their email addresses. You may be able to find more information about this and similar content at piano.io