To Dye For
Falls finally here time to break out the chunky wool sweaters, chic little pea coats and debut a brand-new hair hue (ie, the easiest, quickest way to amp up a stalestyle). From Katy Perrys luscious indigo waves to Isla Fishers sp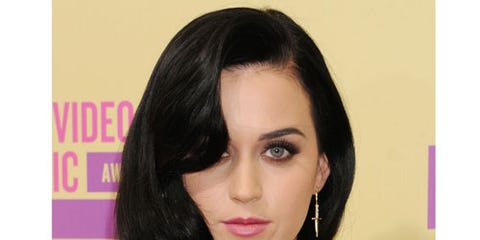 Renew your 'do with one of these sizzling superstar hair colors, and get more ideas for new hair color trends!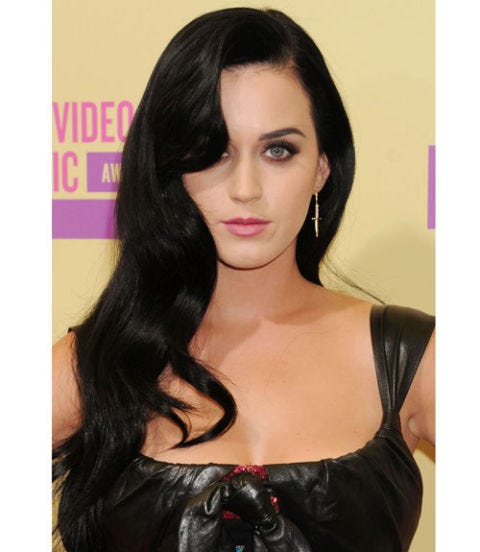 Black is Beautiful
At the MTV VMA's, Katy Perry vamped down the red carpet in totally dramatic, seriously glamorous inky black tresses. Swept to one side and falling in loose, Veronica Lake-esque waves over one eye, the so-dark-its-almost-navy shade popped against her alabaster skin and aqua eyes.
Try: Garnier Nutrisse Level 3 Permanent Creme Haircolor, Black Licorice ($7.50, drugstores)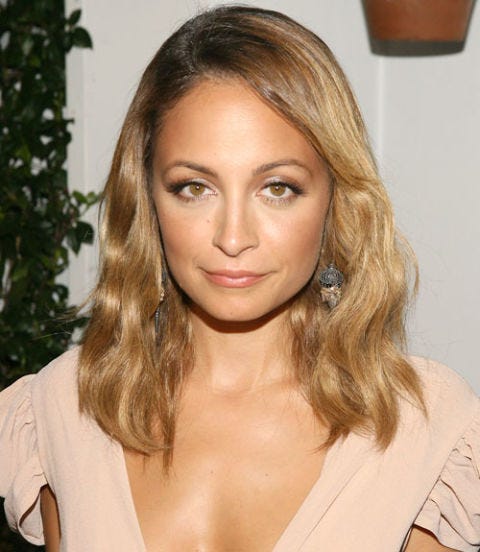 Honey Honey
We hate to say it, but ombre has kind of jumped the shark. Right now, the sexiest new way to brighten up brunette locks is by weaving in tone-on-tone, golden-based highlights. Take cues from Nicole Richie's honey and amber-swirled, sun-drenched shade – at once show-stopping and natural-looking (thanks to a couple of inches of roots up top).
Try: L'Oreal Touch-On Highlights Complete Highlighting Kit in Golden Honey ($12, drugstores)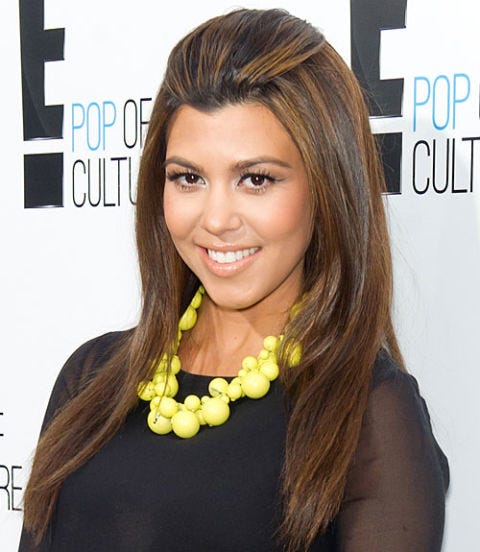 Caramel Chocolate Swirl
The Kardashians are known for their curtains of chocolate brown tresses – but recently, Kourtney bucked the trend by adding wide swaths of coppery-bronze streaks throughout her mane. Very Mrs. Robinson!
Try: Alterna Stylist One Night Highlights in Sweet Caramel ($29, beauty.com)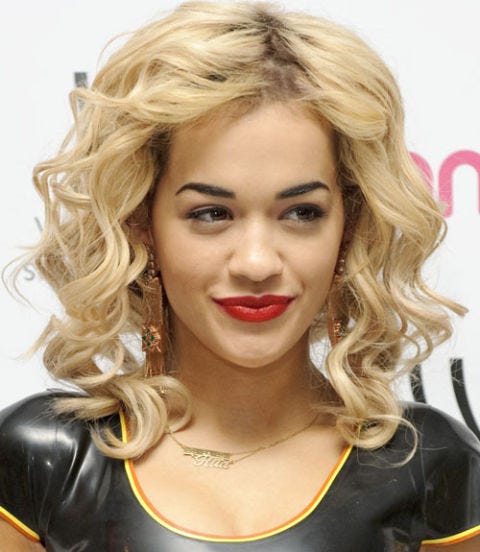 Going Platinum
Pop watchers are forever comparing British pop starlet Rita Ora to her Roc Nation labelmate, Rihanna. But with her bottle-blonde curls brazenly clashing against her jet-black brows, the street-sassy star pays more of a debt to Gwen and Madge. Whoever her inspirations, this tarty, white-blonde moment isn't for wallflowers.
Try: John Frieda Sheer Blonde Go Blonder Controlled Lightening Spray ($8, drugstores)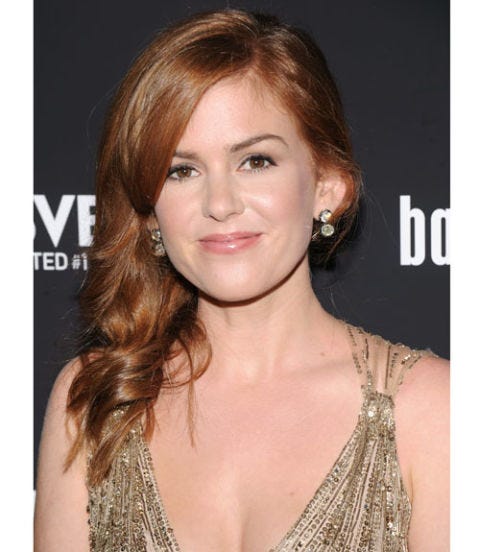 Cinnamon Spice
Red is never not sultry – especially when the shade's as sumptuous and sparkly as Isla Fisher's. The "Bachelorette" actress spices up her earthy auburn by adding a few bright, nutmeggy highlights along her hairline. So flattering paired with a warm, freckly complexion.
Try: Light Mountain Henna in Auburn ($8, drugstore.com)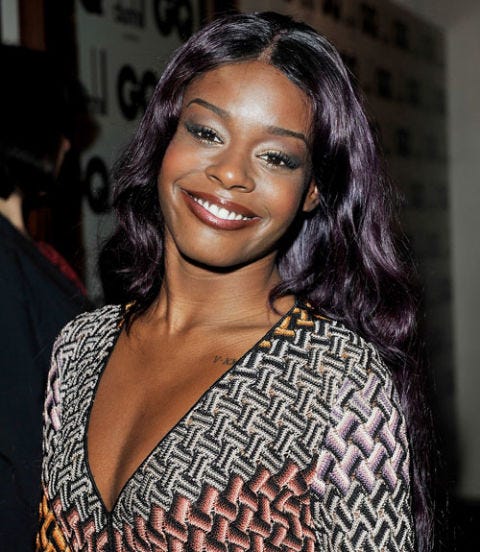 Violet Femme
UK rap phenomen Azealia Banks is drop-dead gorgeous, yes. She's talented, too. But her plum-streaked strands have caused a mini revolution in the hair industry. It's easy to see why: equal parts punk, street and Harajuku hottie, her ultraviolet mane is an eye-popping insta-look. So hot!
Try: Manic Panic Semi-Permanent Haircolor Cream in Purple Haze ($12, Ricky's)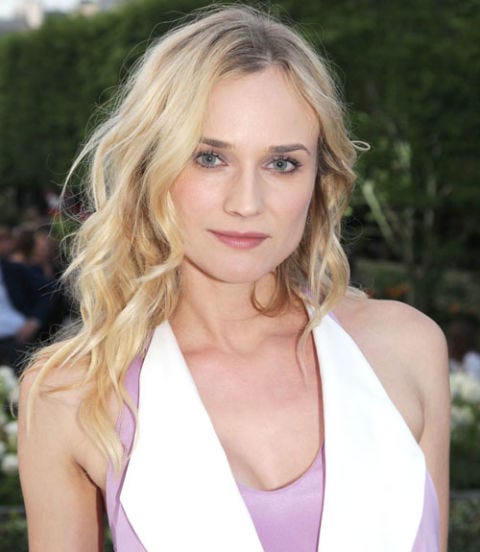 Like Butter
Bold colors are this season's most important shade statement, but the classics are classics for a reason. Diane Kruger's soft, buttery blonde is perfection – very towheaded kid on the beach meets Grace Kelly. And who wouldn't want to look like that?
Try: Wella Color Charm Liquid Crème Haircolor in Ash Blonde ($4, sleekhair.com)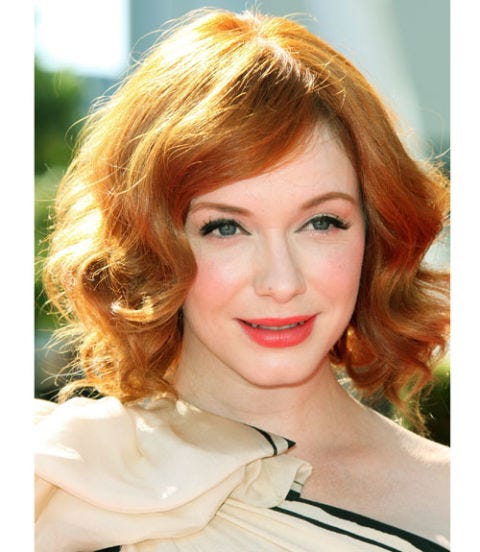 Retro Red
There's no getting around it – if you have the confidence to rock Christina Hendricks' all-eyes-on-me, electric copper coiffure, you're probably as much of a sexpot as Joan Holloway (the actress' pneumatic "Mad Men" character). Orangey-bright, and unapologetically single process, this bold shade is stunning on cool, fair skintones.
Try: Kelly Van Gogh Master Blend Intro Kit in Bright Red Brown ($59, beauty.com)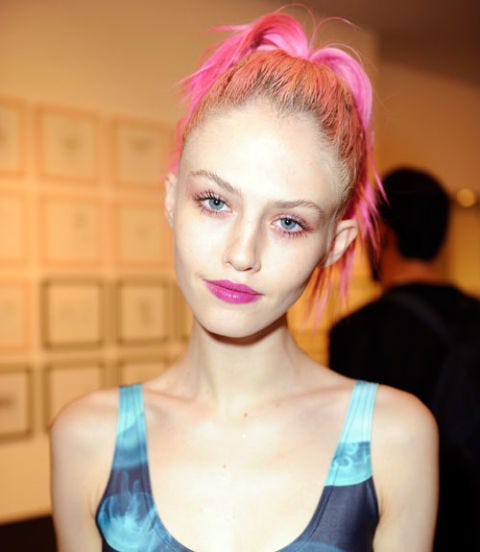 Pink Lady
The dip-dyed trend shows no signs of abating! Accordingly, supermodel Charlotte Free's pastel pink tips are one of Fall 2012's most requested haircolors in salons. The bold hue requires first bleaching out your natural color and then depositing the pink shade – so, you're in for a fair amount of damage if you're starting with dark hair. Best for blondes with a wild streak.
Try: Hair Color Chalk in Neon Pink ($24, sleekhair.com)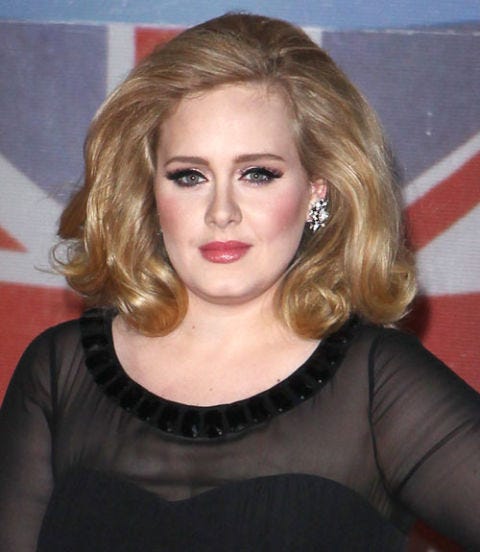 Bronde Bombshell
Not really blonde, not really brown – Adele's signature haircolor is a creamy, butterscotch "bronde." Ever since she hit the Grammy's in this butterscotchy shade earlier this year, the haircolor has become one of the most coveted of the season. The great news? The hue is chic on virtually all skintones.
Try: L'Oreal Colour Expertise Express Easy 2-in-1 Color + Highlights Golden Blonde Butterscotch ($15, at drugstores)
This content is created and maintained by a third party, and imported onto this page to help users provide their email addresses. You may be able to find more information about this and similar content at piano.io