15 Blonde Ombré Hairstyles That'll Leave You Feeling Summertime Fine
Sun-kissed strands for all skin tones.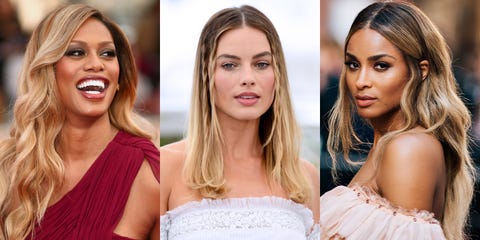 Remember when ombré hair was all the rage in the early 2000's? I distinctly remember asking my mom if I could dye my hair in middle school (can you tell I was clearly hype to be a part of the cool kid club?!?) Well, news flash: the trend never went anywhere. Ombré hair has managed to stand the test of time as a tried-and-true dye job that looks so damn good on blondes. Not ready to commit to being a full-on blonde? Problem solved. Being a "Bronde" (blonde + brunette) is the best of both worlds, and there are countless ombré styles to help you achieve that. Ahead are 15 styles to screenshot for your stylist.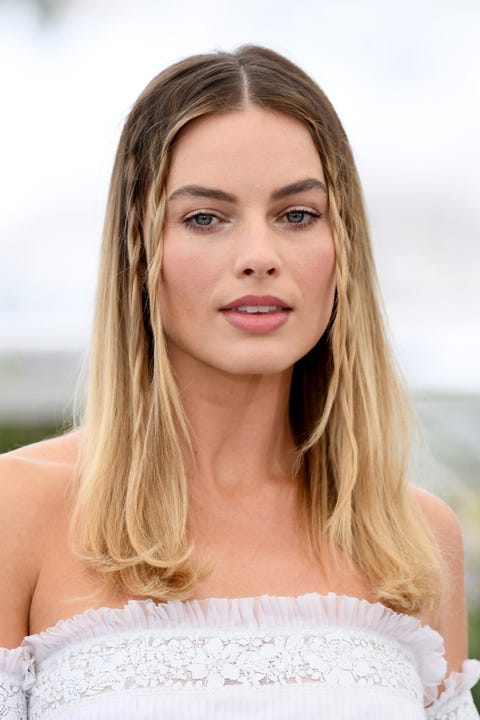 Margot Robbie's Cool-Girl Braids
Pro tip: dark roots look even better braided. Robbie's gradual shade shift looks so natural in this effortless style.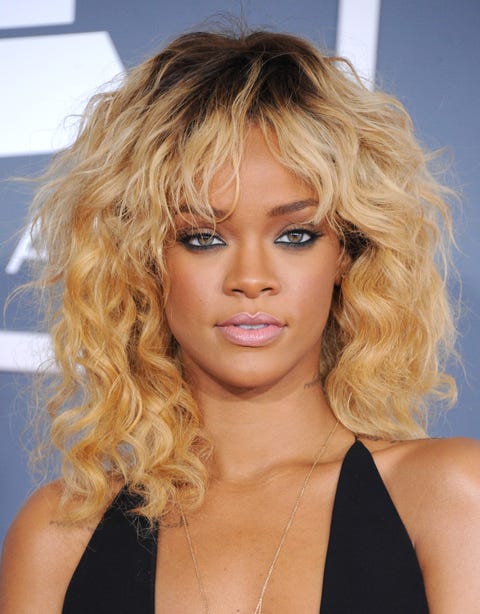 Rihanna's Textured Lob
When Rihanna wore visible roots with buttery blonde curls, I knew I could wear visible roots with buttery blonde curls.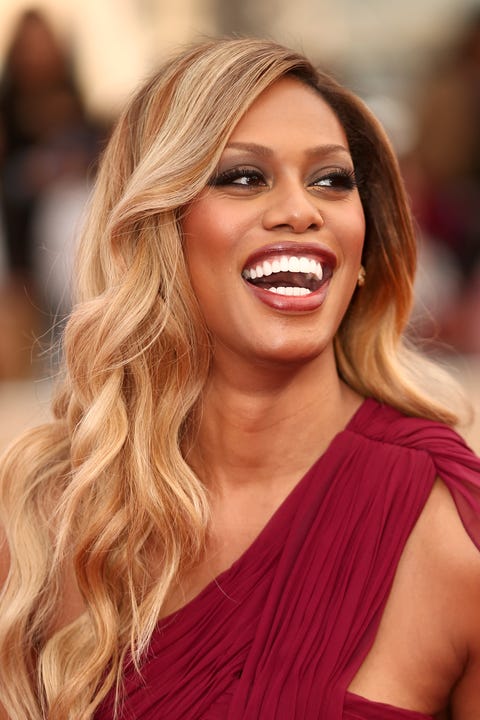 Laverne Cox's Romantic Curls
Cox's beautiful blend of several shades is confirmation you shouldn't feel pressured to choose. The more blondes in your hair, the merrier.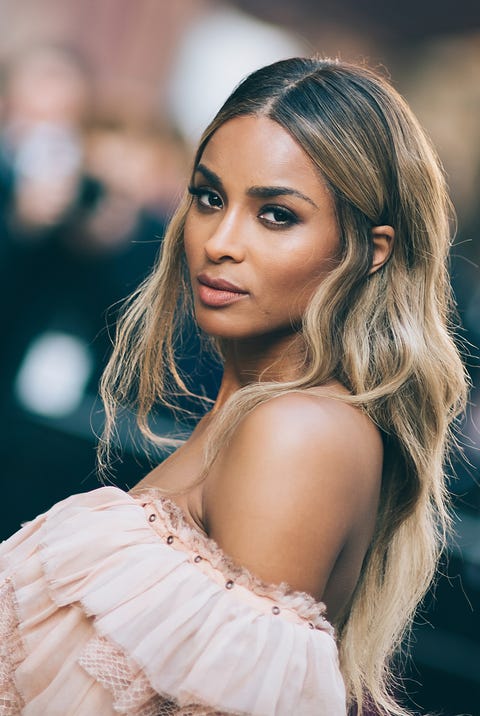 Ciara's Salt and Pepper Waves
Ciara, hair chameleon, can wear any style and look stunning. The musical superstar switches her hair on a daily basis, but I vote she brings this sandy blonde streaked style back. Because wow.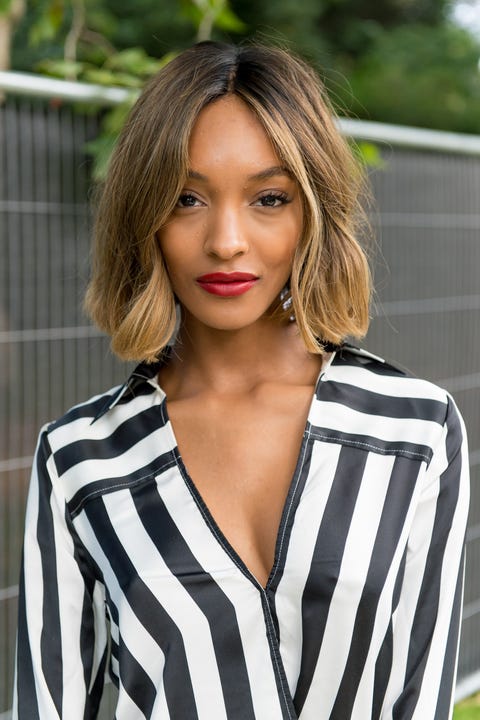 Jourdan Dunn's Choppy Bob
An easy way to spice up a straightforward bob is with honey blonde ends. This subtle ombré takes Dunn's tousled waves up several notches.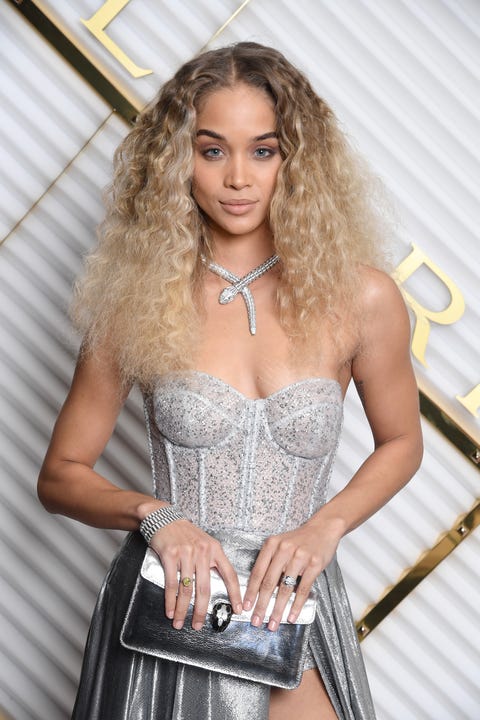 Jasmine Sanders' Glorious Curls
Just when you thought your curls couldn't look even more picture-perfect, treat them to color. Here's all the inspo your hair will need. Sanders truly made magic with this style.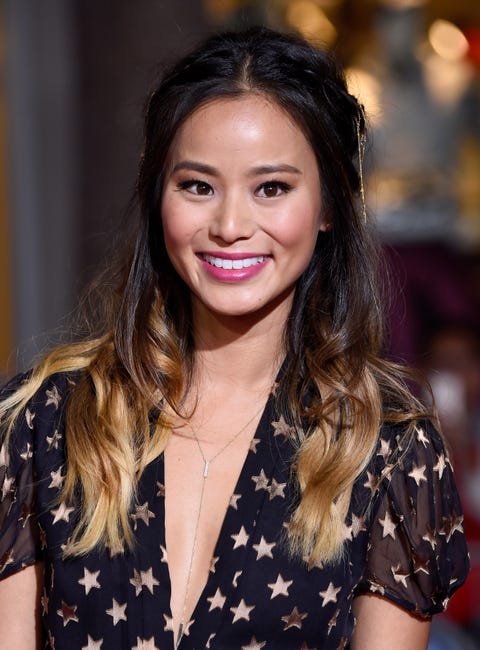 Jamie Chung's Honey-Dipped Ends
Chung's stark contrast is a traditional take on ombré. Her golden blonde ends add so much warmth to her complexion.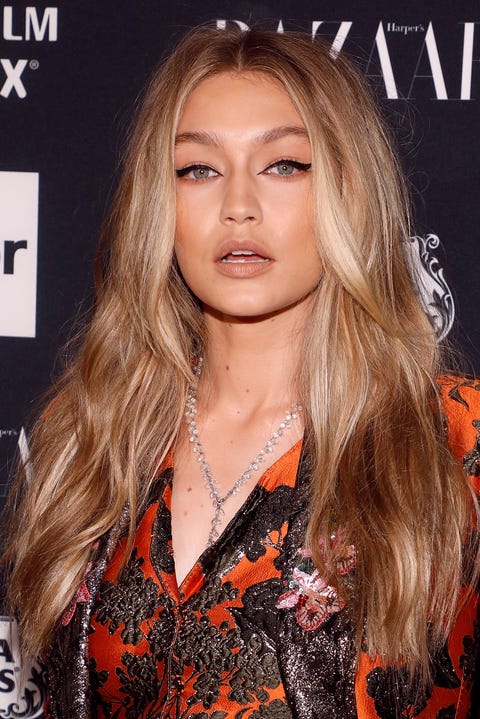 Gigi Hadid's Streaked-Surfer Waves
Every single thing about Hadid's style feels like summer. If you're reading this at your desk right now I'm sorry. Vacay, that you?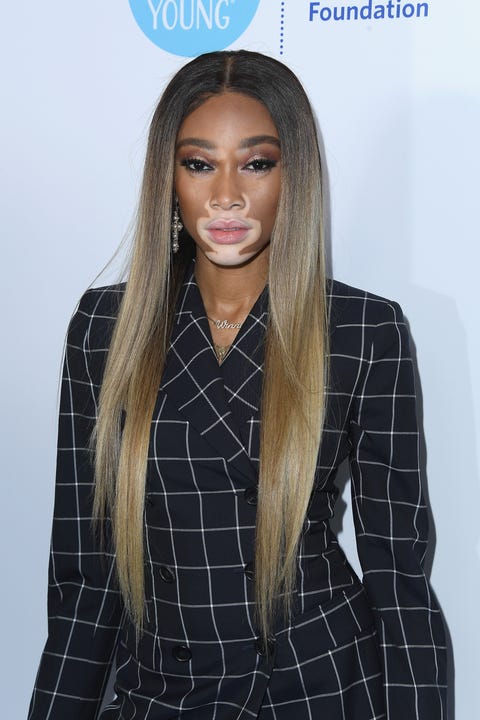 Winnie Harlow's Super-Sleek Style
Harlow's slow and steady fade to blonde breathes so much life into this super-sleek style.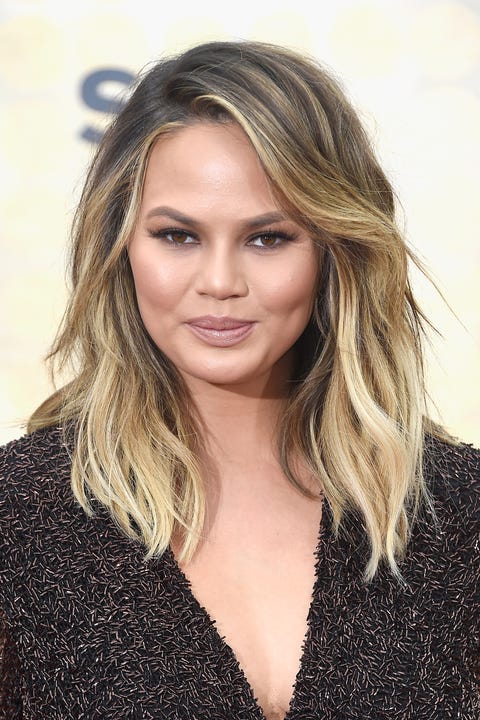 Chrissy Teigen's Tousled Lob
Pro tip: a wavy lob coupled with sun-kissed streaks is always a good idea. Especially with face-framing layers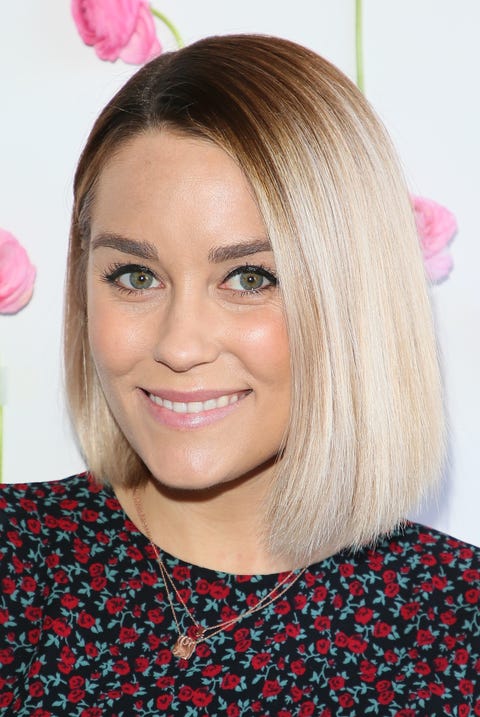 Lauren Conrad's Blunt Bob
The clean variation of brunette and platinum blonde on Conrad's bob puts this style in a league of its own.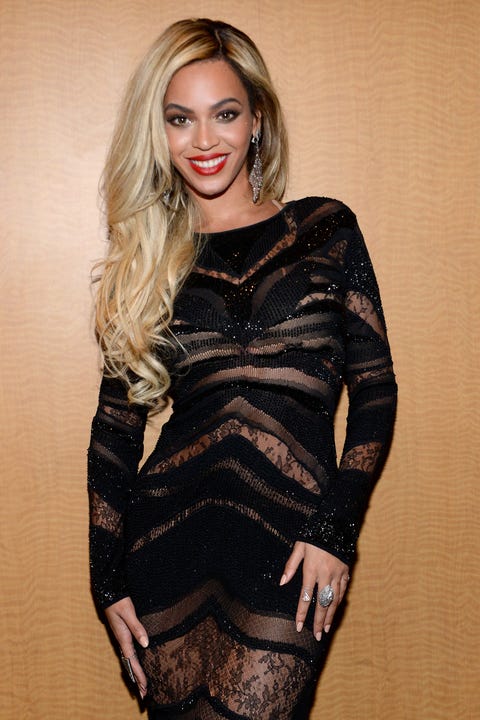 Beyoncé's Glamour Girl Curls
The next time you second guess embracing dark roots think back to this gorgeous pic of Beyoncé and ask yourself: WWBD?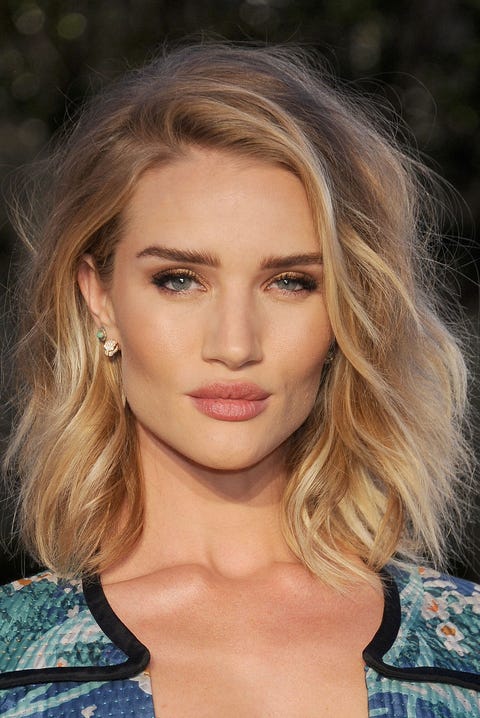 Rosie Huntington-Whiteley's Voluminous Waves
Huntington-Whiteley's soft transition peppered with strays of vanilla blonde is what summer hair dreams are made of.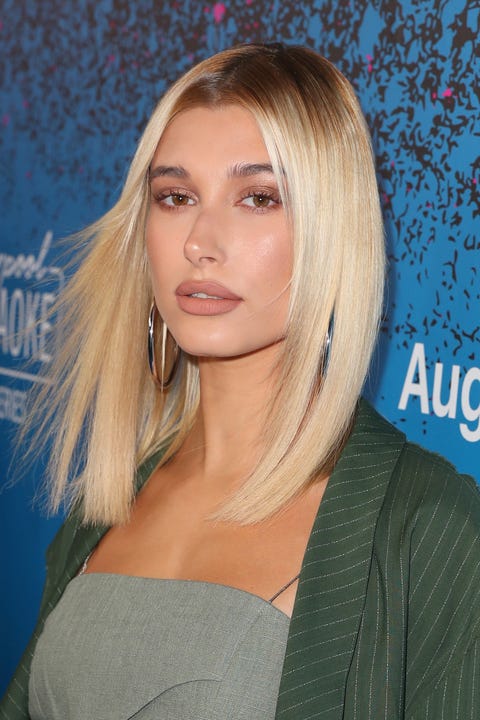 Hailey Bieber's Platinum Cut
Can Bieber's bone-straight lob look any more glossy? Her light blonde dye job serves this shiny style so well.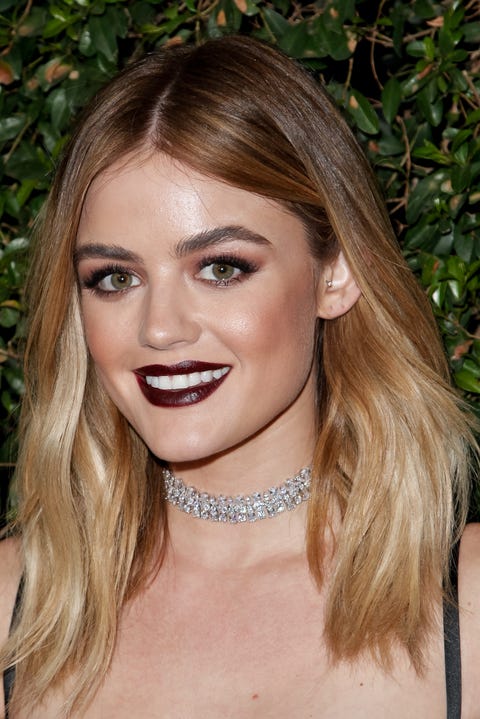 Lucy Hale's Color-Coordinated Lob
Hale's the epitome of a "Bronde" with this gorgeous color. Yes, you absolutely can do both, girl.
...
For more stories like this, including celebrity news, beauty and fashion advice, savvy political commentary, and fascinating features, sign up for the Marie Claire newsletter.
This content is created and maintained by a third party, and imported onto this page to help users provide their email addresses. You may be able to find more information about this and similar content at piano.io