Why Does This Haircut Cost $1,000?
Here's what a grand of cutting really looks like.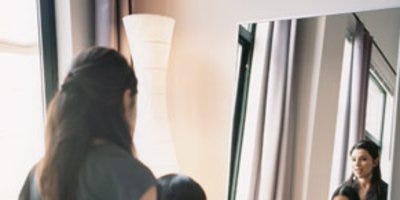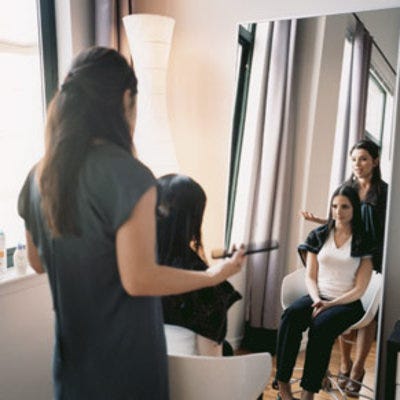 Expensive Haircuts
FRINGE BENEFITS
No harried receptionist or whir of assembly-line blow-dryers here. I'm greeted at the door by Monahan herself, who hands me flip-flops and a set of soft terry sweats and offers to order in sushi, Starbucks, whatever I want. "This is about pampering," Monahan says. Which also means no awkward scrambling for tip money later — she doesn't accept them. Before Monahan gets out her scissors, she zeros in on my problem areas and asks about my past hair frustrations and overall beauty goals. It's the first time I've really articulated what I want (easy-to-style hair, extra body) — a welcome change from the standard five-minute salon consult. Unlike other high-end hair gurus, she's not hawking aggressively trendy shapes: "I'm not trying to make my statement on your head."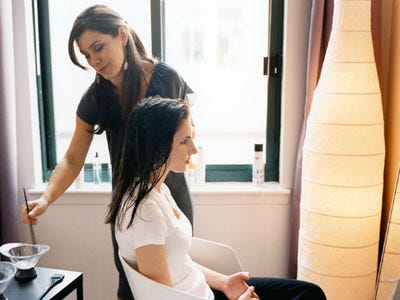 Expensive Haircuts
THE TRIPLE THREAT
Using an art-store paintbrush, Monahan conditions with a custom blend of acids, oils, and protein in three sections: scalp, middle, and ends. My cocktail includes exfoliating lactic acid to slough off dryness and even out oily patches on my (no kidding) "combination scalp"; jojoba, grapeseed, and palm oils to smooth the shafts; and a shot of straight protein to nourish damaged ends.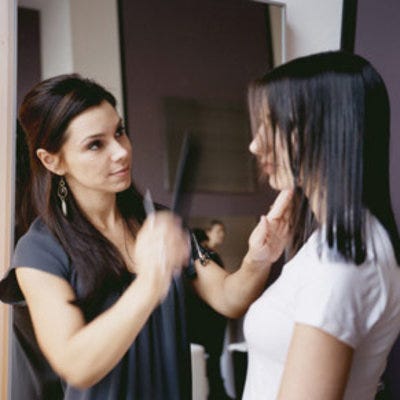 Expensive Haircuts
WET SEAL
After the wet cut, a home-concocted gloss is steamed in with a wet-to-dry hair iron. "This shine will last a month, whereas other treatments wash out after two shampoos," Monahan says. Before drying, she would normally touch up roots, but I'm a color-free zone. And since hair changes from wet to dry, she fine-tunes the style with post-blowout snips.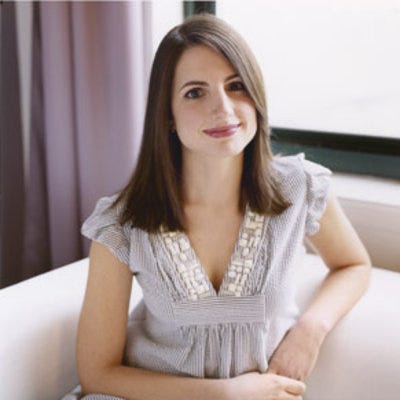 Expensive Haircuts
SELF-SERVICE
I may lack the bank necessary to become a regular, but I plan to steal a few Monahan signatures, like upgrading my conditioner and working with — rather than denying the presence of — my pesky cowlick. And she even let me keep the terry sweats.
This content is created and maintained by a third party, and imported onto this page to help users provide their email addresses. You may be able to find more information about this and similar content at piano.io