Savvy Girl's Guide to Beauty Etiquette
Should you trim before a bikini wax? Tip the hair washer and stylist? Get the scoop on maneuvering beauty's most awkward moments.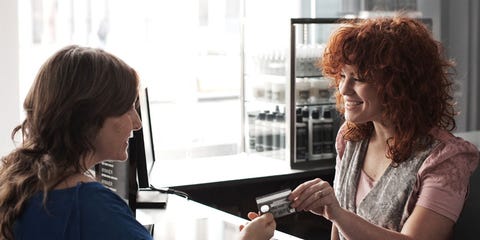 Should you trim before a bikini wax? Tip the hair washer and stylist? Here's the inside scoop on maneuvering beauty's most awkward moments.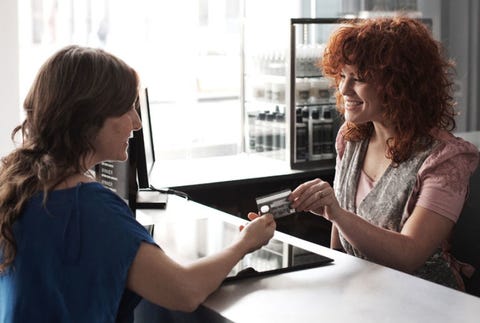 Tipping Points
Minimize tipping-induced stress and calculate it ahead of time. The standard is 15 to 20 percent for massage therapists, mani-pedi techs, aestheticians, stylists, and colorists, $5 to $10 for the assistant who does your blowdry, a few bucks for the shampoo person (if it's someone separate), and $1 to $2 for the coat check. "And yes, it's OK not to tip the salon or spa owner," explains Rodney Cutler, owner of Cutler salons in New York City and Miami.
An exception to the tipping standard applies when you're getting a quickie $10 mani. "The average tip for a manicure should be $5, even at your fast, local nail spot," explains Patricia Yankee of Dashing Diva. "For a pedicure, $5 to $10 is standard."
For extra-pricey treatments, Manhattan salon owner John Barrett points out that "as the bill increases over $200, there can be a general decrease in tipping, down to 10 to 15 percent."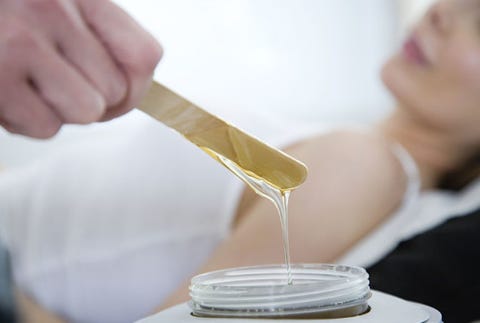 Bikini Wax Basics
If you want to go completely bare down there, say so when making your appointment. "If you book a basic bikini wax when you really want a Brazilian, it can mess up the aesthetician's schedule," explains Lura Jones of the Stark Waxing Studio at Sally Hershberger Face Place in NYC.
No matter how unkempt you feel, don't trim before a wax — the aesthetician will do it if needed, says Jones. For best results, your hair must be one-quarter-inch long, so don't shave the area within three weeks of your appointment.
Don't be shy. "To ensure a fast, thorough treatment, a Brazilian requires full nudity from the waist down," says Cynthia Chua, founder of Strip: Ministry of Waxing salon in Manhattan.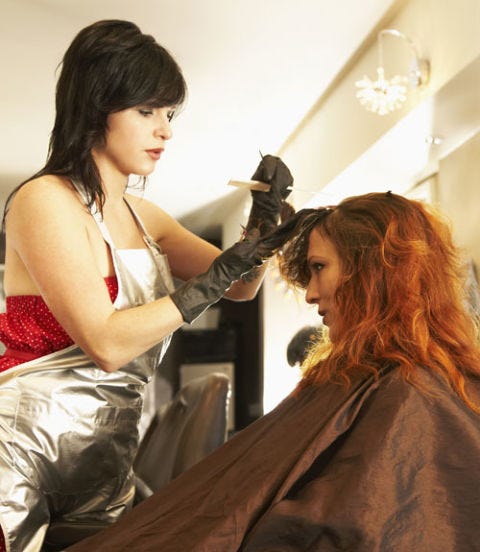 Hair Help
Tell your stylist exactly what you want — you won't insult him or her. "Have some specific parameters," says Joel Warren, co-owner of the Warren-Tricomi salon in New York City. "'I don't know' is the worst thing you can say because then it's left up to luck." If you're bummed about the final result, tell your stylist or the manager and give him or her a chance to fix it.
"Be honest about your financial commitment," says Cutler. "If you want to come in only three times per year, your stylist can suggest a more low-maintenance cut or color."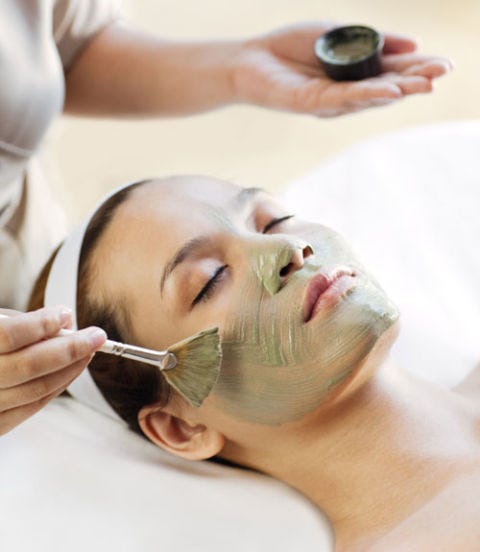 About Face
Fess up if you're using Retin-A or hydroquinone on your face. "Those ingredients make skin more sensitive, so if an aesthetician doesn't know about them, she risks irritating your skin," says L.A. facialist Sonya Dakar.
Stop using Retin-A or retinol three days before a peel or laser treatment and a week before facial waxing. "Friends sometimes call me and say, 'Oh, my gosh — the wax ripped off my skin!'" says dermatologist Dr. Anne Chapas.
Ensure a quiet treatment by saying something as simple as, "I prefer to zone out during my treatment, so I won't be chatty today," suggests Dakar. "Say it politely at the beginning, not mid-conversation."
Bypass the awkward product push at the end by saying you loved the treatment and would like to see how your face reacts to all the products that were just applied. "If budget is a concern, ask for samples," says Dakar.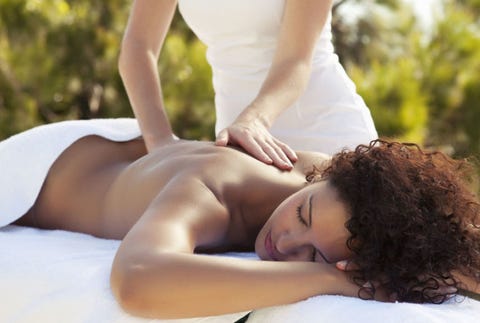 Massage Management
If you're uncomfortable with a male therapist, ask for a female when booking — it's generally hard to switch once you get to the spa, says Marc Zollicoffer, Aveda Global Educator for Massage and Spa.
Getting 100 percent nude is standard for a full-body massage, but "in order to feel completely relaxed, you have to feel comfortable," explains Shaana Melendrez of Lather Spas at Equinox Fitness Clubs. "Strip down to your comfort level, whatever that may be."
If you feel uncomfortable about where the therapist is touching you, speak up immediately so he or she can change tactics. If it's clearly inappropriate, stop the session and tell the manager.
Finally — there's no need to apologize for stubble or unpedicured feet! "Therapists don't care if you haven't shaved your legs," assures Zollicoffer. "A therapist is focusing on relaxing muscles," adds Melendrez. "And besides, the room is dim, so you can't get a detailed look at anything anyway."
This content is created and maintained by a third party, and imported onto this page to help users provide their email addresses. You may be able to find more information about this and similar content at piano.io