16 Reasons to Rock a Side Braid
Behold the best way to dress your shoulders.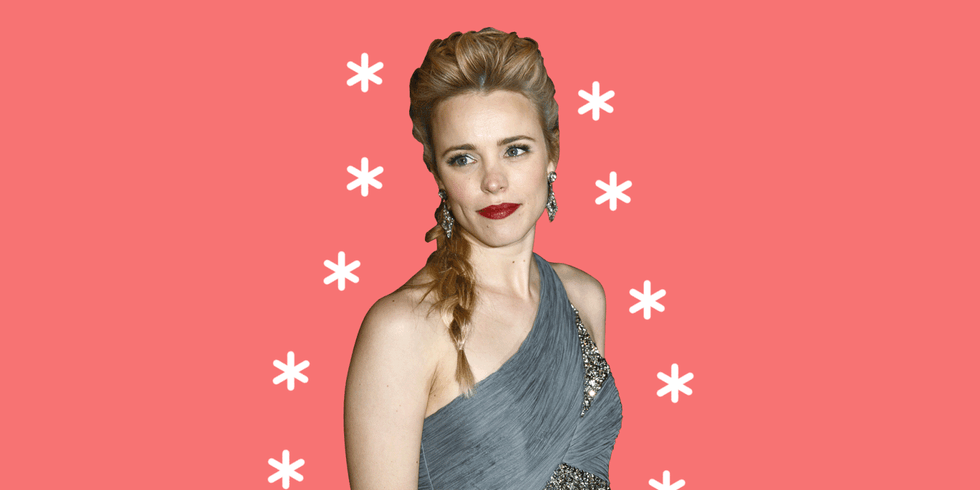 Design By Kevin Peralta
Getty Images
Every off-the-shoulder top (you know you're going to live in them come summer) could use a wispy braided sidekick. Ahead, celeb hairspiration for how to wear the style.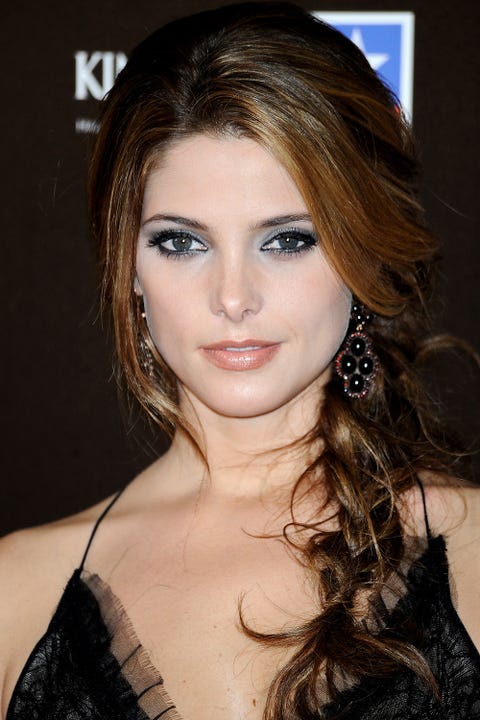 Ashley Greene
To offset a more dramatic smoky eye, frame your face with a sweeping fringe and a loose, pancaked braid that will keep your date night ensemble from looking overly fussy.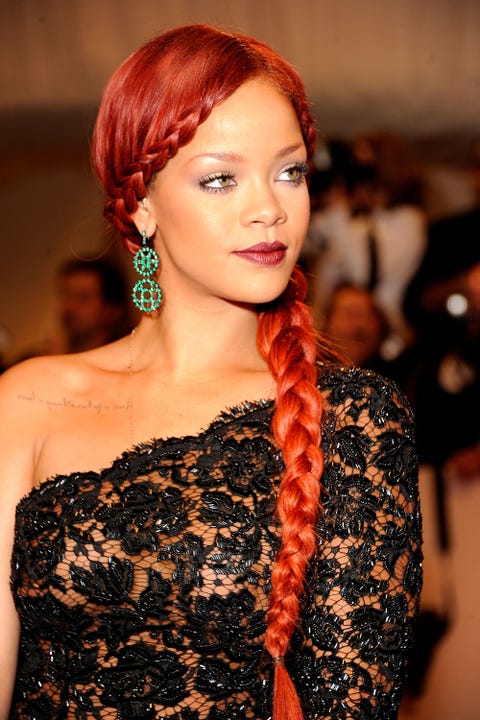 Rihanna
Back when RiRi was flaunting auburn locks, she brought the drama to the Met Gala by wearing two symmetrical braids framing her face that flowed into a lengthy side braid.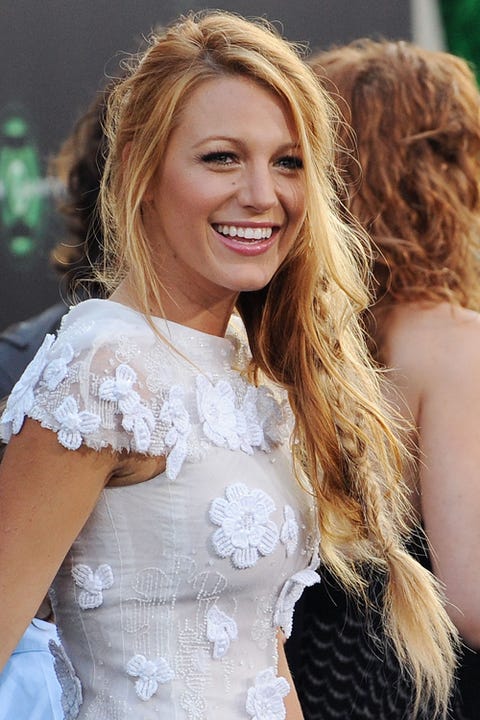 Blake Lively
Lively knows how to rock an "I slept in this, but still look amazing" side braid. Her loosely tousled hair spills from her braid for an effortless trying-but-not-trying look.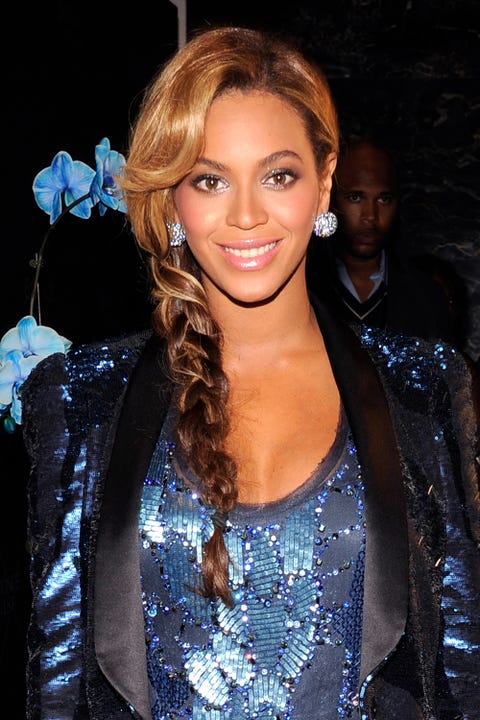 Beyoncé
If Bey's visual album is any indication, she can wear any style under the sun. Her side braid game is no exception, and here she wears her ombre locks neatly wrapped in a braid with a subtle hot-ironed flick in her bangs.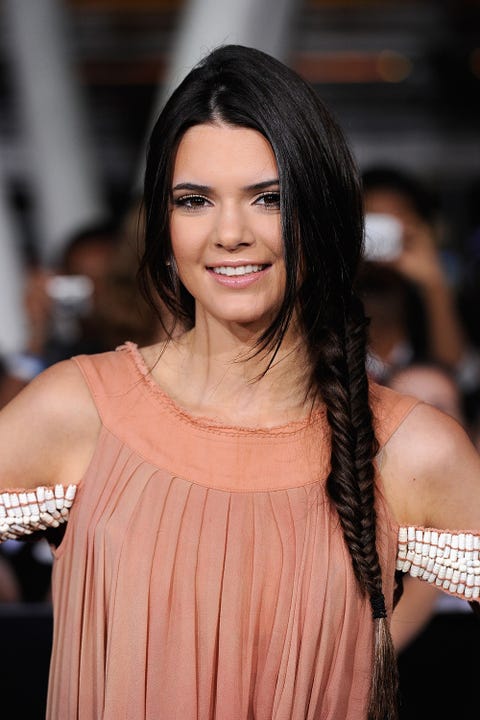 Kendall Jenner
Keep it casual with easy face-framing hair parted in the center and a tight fishtail braid.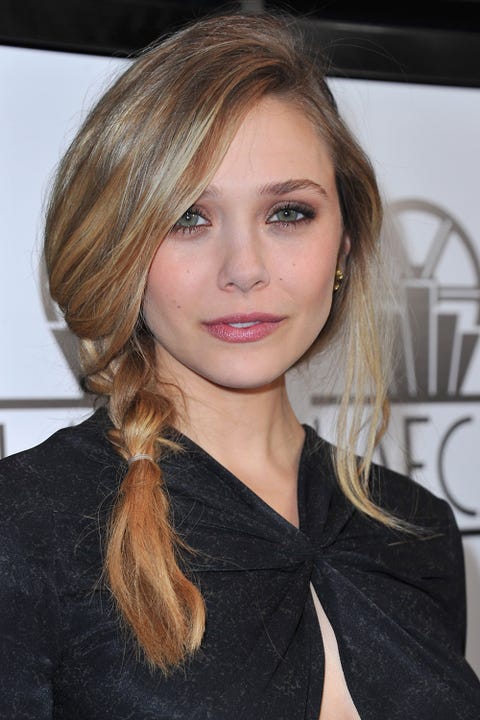 Elizabeth Olsen
Play up yesterday's texture with a casual side braid secured at the center for a half braid/half ponytail hybrid.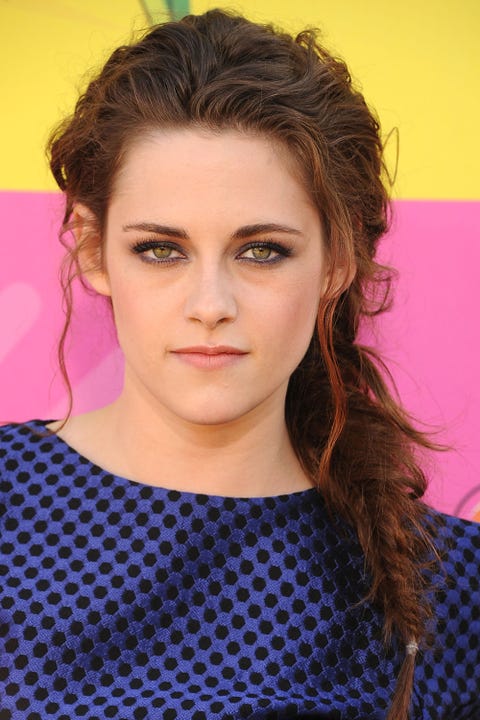 Kristen Stewart
If you have naturally curly waves (and some subtle streaks in your hair), pull hair back into a wispy fishtail braid.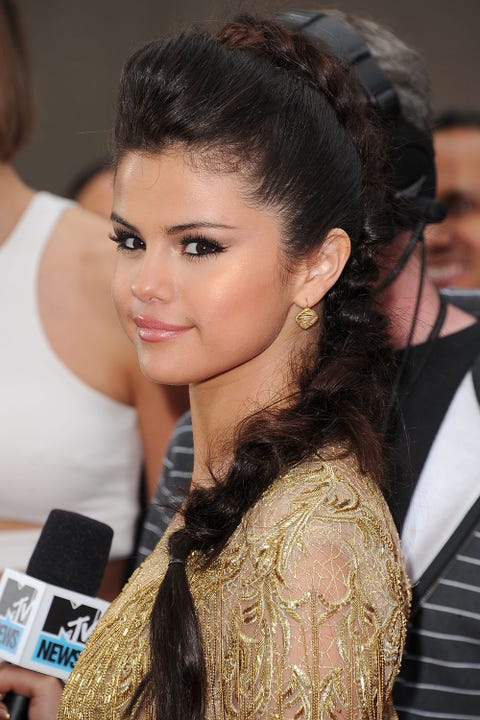 Selena Gomez
One way to keep your hair squarely out of your line of vision is a high ponytail braid that pancakes loosely by the nape of your neck.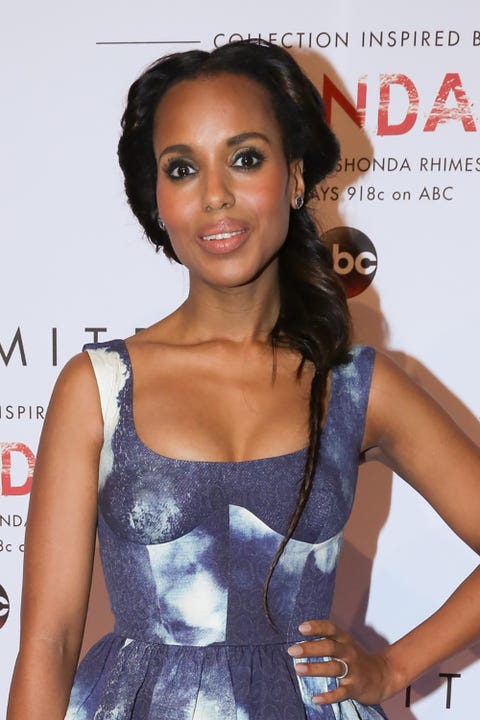 Kerry Washington
Only Kerry Washington could make a rat-tail style braid look cool.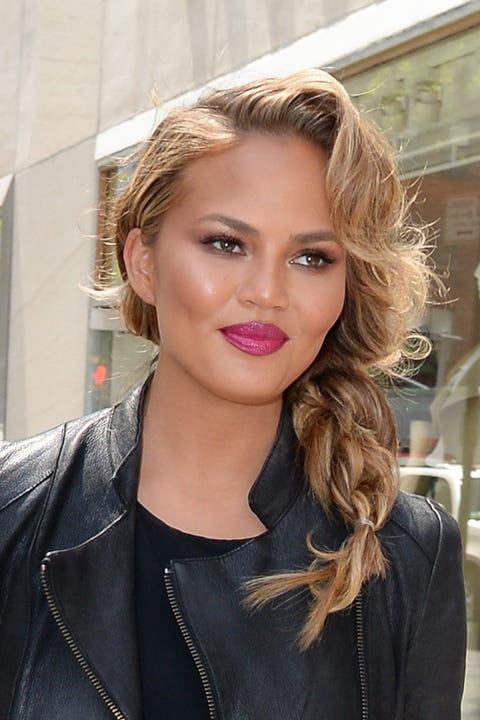 Chrissy Teigen
Chrissy Teigen dresses up her all-black biker ensemble with a loose side braid, a wavy fringe, and a berry-colored lip.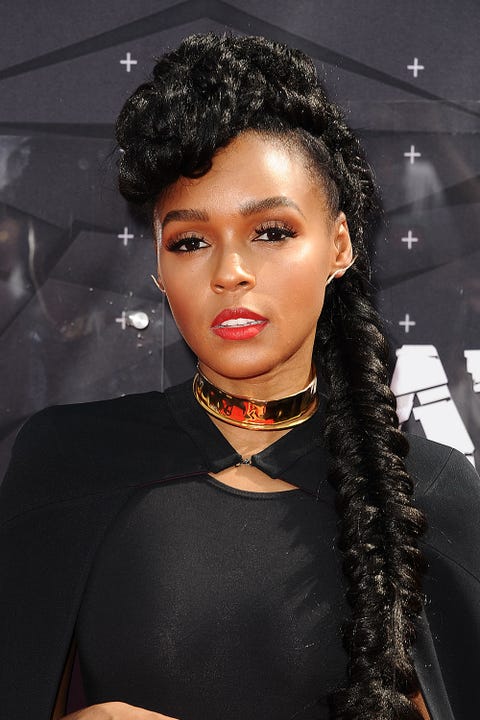 Janelle Monae
An extravagant high-top braid fit for a queen.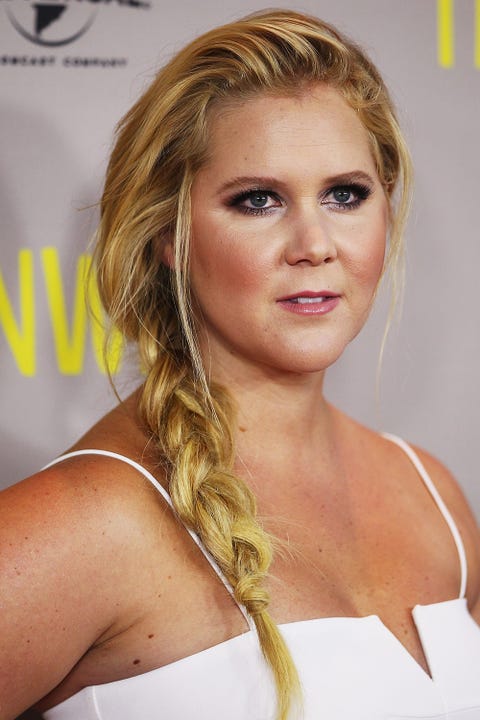 Amy Schumer
Use a round brush to blow dry hair in a sweeping motion back from your face and spritz with hair spray before starting your braid. When you're finished, hide your elastic with a wisp of your hair.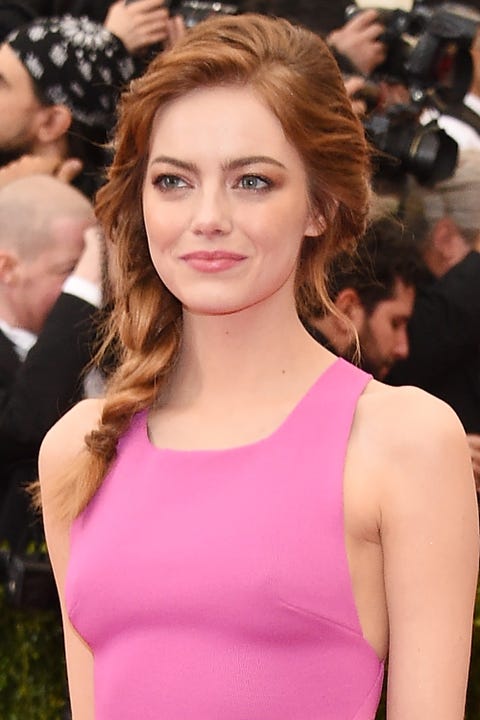 Emma Stone
For a flyaway-free look, pin them back, spray them with hairspray, and let them dry.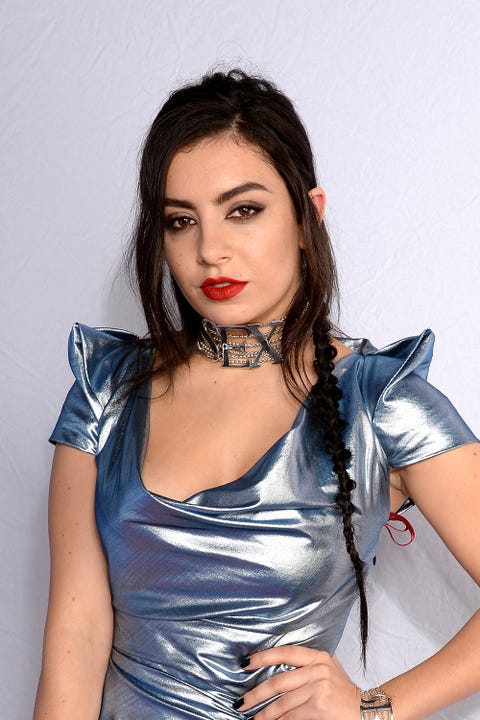 Charli XCX
An extra skinny braid for girls with thinner hair? Yep, still works.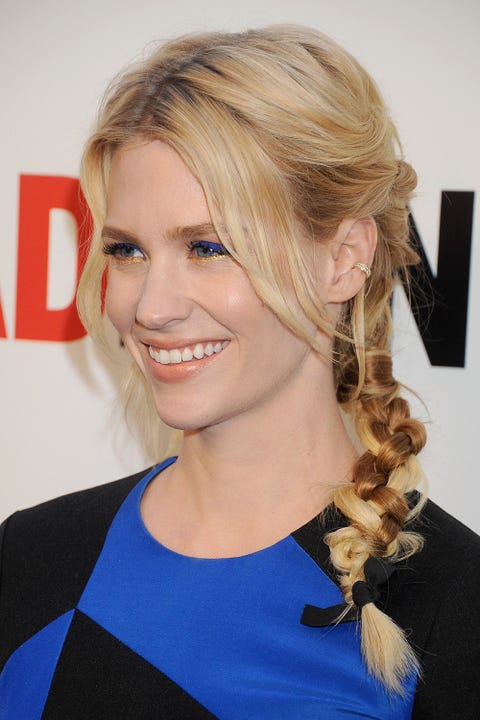 January Jones
January Jones shows off her multi-tonal locks with an undone, loopy braid that finishes with a velvet bow.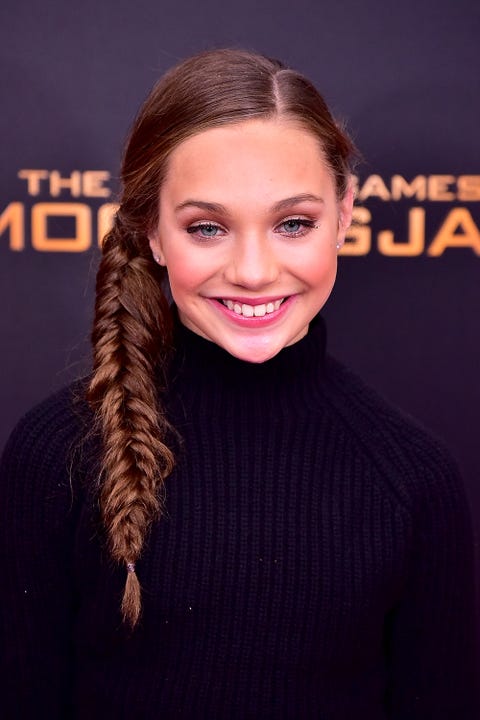 Maddie Ziegler
An easy way to dress up an otherwise simple look? A classic fishtail.
This content is created and maintained by a third party, and imported onto this page to help users provide their email addresses. You may be able to find more information about this and similar content at piano.io