50 Hairstyle DON'Ts and DOs
Real women show you how to turn celebrity hair disasters into smash-hit styles.
Real women turn celebrity hair disasters into smash-hit styles.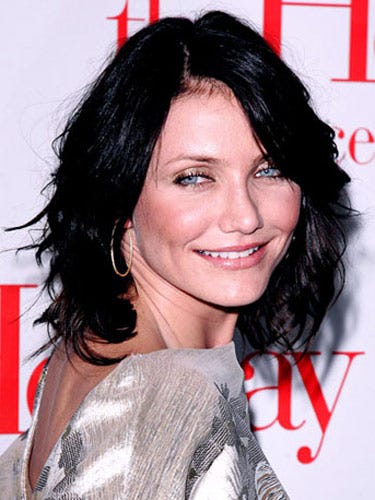 CELEBRITY MISS
Don't go too dark. We usually love Cameron's casual blonde bob, but her light skin and blue eyes look washed out with this too-harsh dark dye.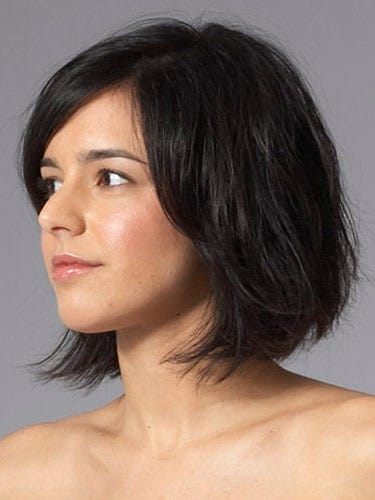 REAL HIT
Find a darker hue that flatters. If you have lighter features and want to go darker, go for a medium or dark brown instead of black. To get this style, roughly dry hair on a medium heat without applying any product beforehand. After hair is dry, add a dry spray wax and work through hair until you get that perfect unwashed look, and add a teensy bit of shine just to your bangs.

MARIE CLAIRE RECOMMENDS
DRY SPRAY WAX like Short Sexy Hair Play Dirty Dry Wax, $18.95.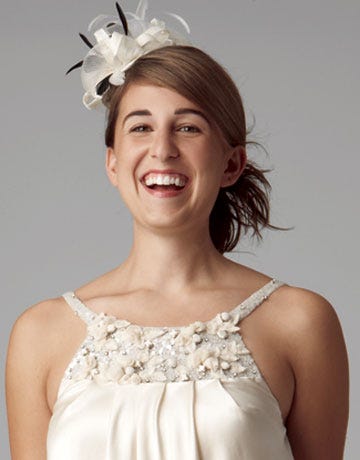 REAL HIT
Add some flavor with a whimsical accessory pinned right over your part — but keep it small and subtle. To get this look, use a straightening iron to get hair to lie flat against your head. Make a deep side part and pull hair back into a low ponytail at the nape of the neck. Fasten in a loop so the ends stick out and mist the entire style with shine spray.

MARIE CLAIRE RECOMMENDS
FLAT IRON like Hot Tools Flat Iron, $39.99.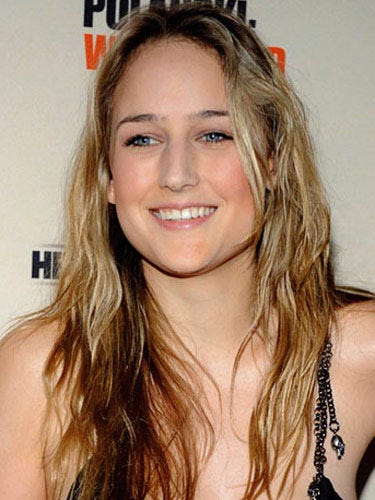 CELEBRITY MISS
Don't forgo styling on your quest for hippie-casual waves. Leelee Sobieski's second-day hair is in desperate need of color maintenance and some TLC.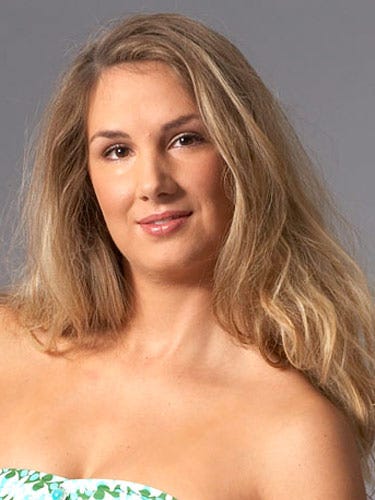 REAL HIT
Get the slept-in effect that's still soft and flattering with a little hairspray and heat. Flip your head over and spray with a fine-mist aerosol spray that boasts moveability. Still keeping your head upside down, grab your dryer and give already-dry hair a shot of heat to reactivate the leftover product from the day before. Use a tiny bit of styling wax to define a few pieces in front.

MARIE CLAIRE RECOMMENDS
STYLING WAX like Bumble & Bumble Sumo Wax, $28.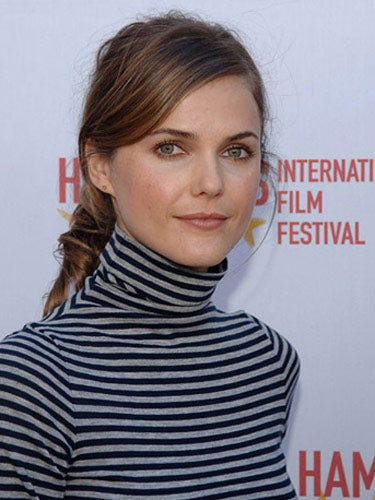 CELEBRITY MISS
Why fight your curls? Keri Russell's signature look-at-me curls are pinned back here in a half-wavy, half-straight wallflower style.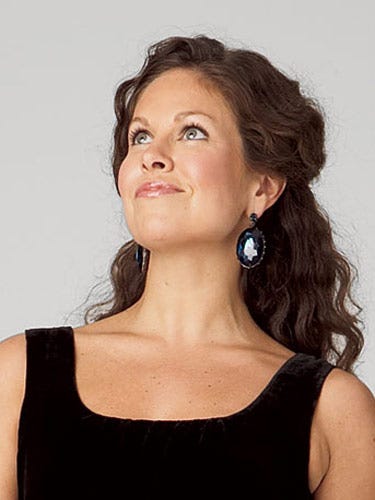 REAL HIT
Remember to keep curls polished with a spray leave-in conditioner. For a pulled-back style, rake hair back with your fingers to create lift and fasten loosely with a small claw clip, not an elastic. Finger-twirl a few of the loose pieces for extra polish.

MARIE CLAIRE RECOMMENDS
SPRAY LEAVE-IN CONDITIONER like Alterna Hemp Spray Leave-In Conditioner, $20.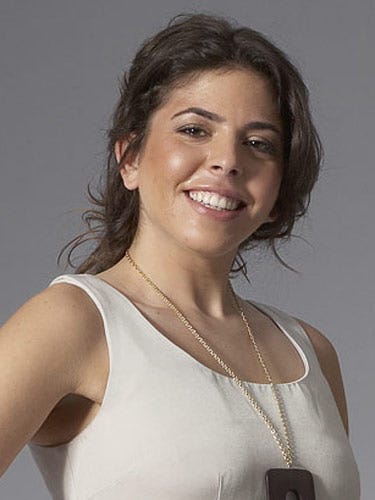 REAL HIT
Keep a slighty-messy updo looking chic with a low, textured ponytail. Spritz hair with spray gel and rake fingers through hair. Gather hair in a low ponytail at the nape of the neck, securing with a small elastic. Then twist the hair, secure the impromptu chignon with large bobby pins, allowing the ends to stick out. Pull a few pieces out in front if you want a slightly more undone appearance.

MARIE CLAIRE RECOMMENDS
SPRAY GEL like Matrix Biolage Bodifying Spray Gel, $16.99.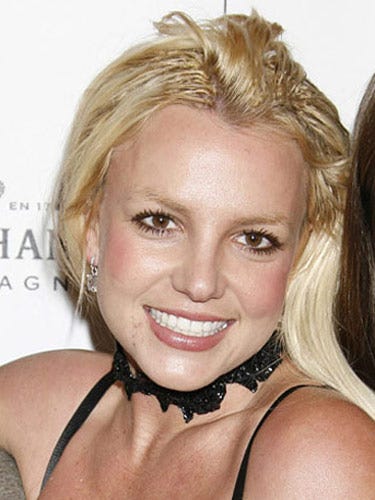 CELEBRITY MISS
Never slap on messy hair extensions like Britney Spears did after her infamous head shave if your hair is going through growing pains.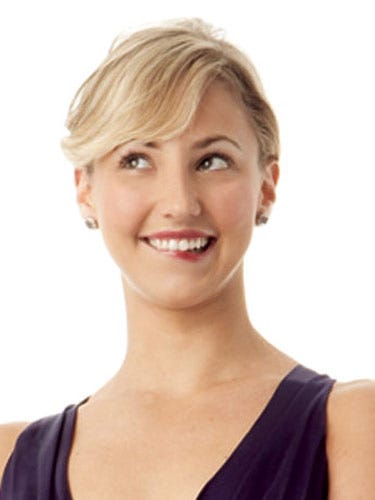 REAL HIT
Always grin and bear it if your short hair isn't long enough for natural-looking extensions. In the meantime, try this quick but polished updo for short hair. Grab a handful of bobby pins and take little sections of hair and twist them back leaving the ends sticking out so you get a messy chignon effect. Finish with a fine mist of hairspray to keep everything in place.

MARIE CLAIRE RECOMMENDS
VOLUMIZER like TREsemmé Volume Big Boost European Root Lift Spray, gives you instant oomph. $4.69.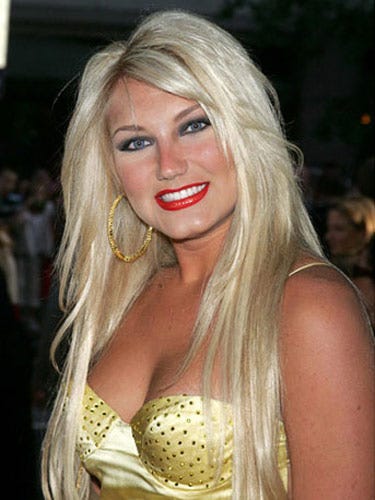 CELEBRITY MISS
Tan skin with white-blonde hair — like Brooke Hogan's — never looks natural and overdoing the bleach leaves hair dry and unhealthy.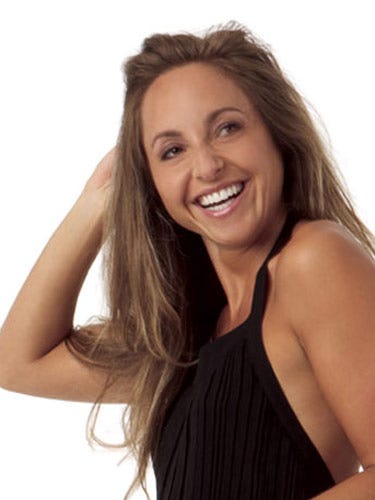 REAL HIT
Rock a beach bum look by using a brightening shampoo to bring out your highlights, instead of dyeing hair a one-tone blonde. After towel-drying hair, spritz root to end with a salt spray to create natural, surfer-girl style. Dab a little leave-in conditioner on the ends if they start to look fried or dry/dull.

MARIE CLAIRE RECOMMENDS
BLONDE SHAMPOO like John Frieda Sheer Blonde Shampoo, $6.49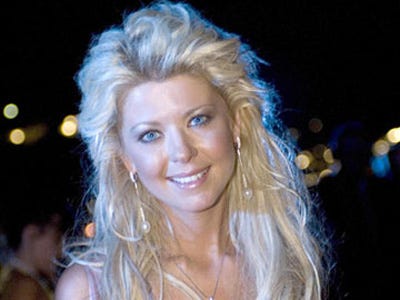 CELEBRITY MISS
Go easy on teasing when it comes to your mane. The extra volume can leave hair looking damaged and unhealthy, like Tara Reid's 'do.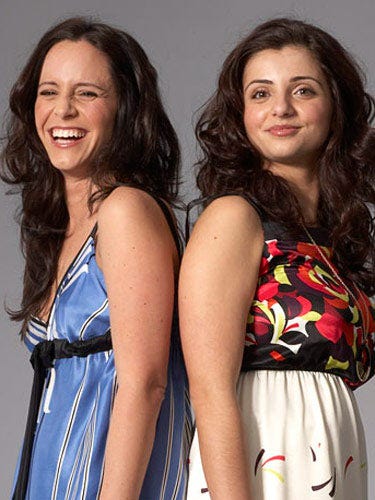 REAL HIT
Use a super-moisturizing shampoo — thick, textured hair needs more moisture than most. Run a curl cream through your damp and newly hydrated locks, and use a diffuser on medium heat to kick-start the drying. Diffuse until hair is half-dry. Once hair is dry, go back in and use a large-barrel curling iron on three or four two-inch sections.

MARIE CLAIRE RECOMMENDS
CURL CREAM like MOP C Curl Curl Defining Cream, $14.95.
This content is created and maintained by a third party, and imported onto this page to help users provide their email addresses. You may be able to find more information about this and similar content at piano.io