Editors handpick every product that we feature. We may earn commission from the links on this page.
The Best Drugstore Deep Conditioners for Your Exact Hair Texture
Hi, perfect-looking hair. Nice to meet you.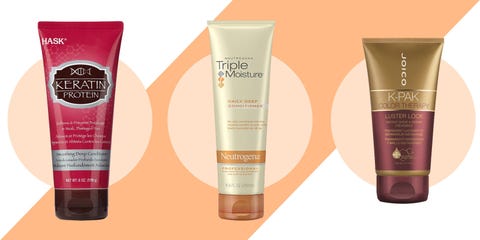 Not all deep conditioners are made equal. But you probably already figured that out after that one time you slathered on a seemingly innocent formula and were left with greasy, lank strands, or stiff, bone-dry curls. Because surprisingly—get ready for this—the ingredients in the bottle really do matter. Whaa? Yup. So to make the search easier for you, we broke down the best deep conditioners for your hair type, ahead.
This content is created and maintained by a third party, and imported onto this page to help users provide their email addresses. You may be able to find more information about this and similar content at piano.io