Banish Dry Skin
Make dry skin a thing of the past with these tips from dermatologist David Sire, M.D.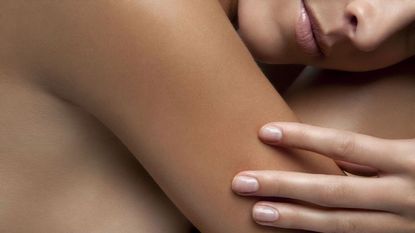 (Image credit: Getty Images)
My skin is extremely dry -- especially on my legs and arms. I didn't think this happened during the summer! What can I do?
Your legs and arms have very few oil glands, which causes them to be drier than other parts of your body, says California-based dermatologist David Sire, M.D. He suggests making a few small changes to your showering routine. First, take only short showers (about 5 minutes) using tepid water. Lengthy, hot showers can cause dry skin. Also, regular and deodorant soaps can dry your skin, so wash with a soap substitute, such as Cetaphil.
After your shower, wipe your legs and arms with a damp cloth to keep the skin as wet as possible. Then, apply a moisturizer containing glycolic or lactic acid to exfoliate and get rid of flakes. (We like Curél Age Defying Therapeutic Moisturizing Lotion.) Finally, avoid loofahs and abrasive body scrubs, which will only irritate your skin.
Celebrity news, beauty, fashion advice, and fascinating features, delivered straight to your inbox!