Fresh Paint
What better way to toast 50 years of Dior polishes than with a technicolor party?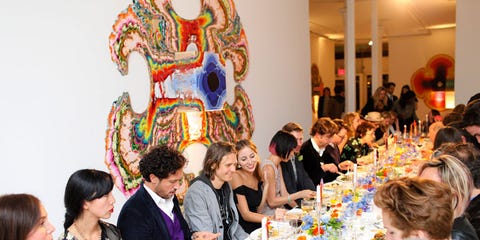 What better way to toast 50 years of Dior polishes than with a technicolor party?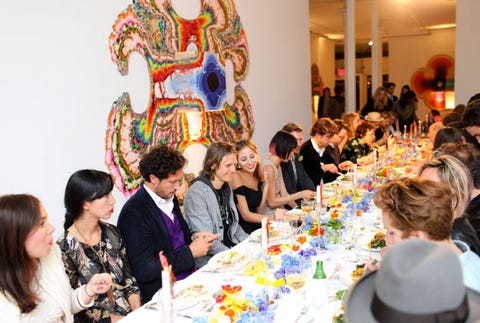 Dior Nails
"Whether natural, pearlized, or matte, nails speak their own language," declares Tyen, creative director of makeup at Christian Dior, a couture house that embraced nail art very, very early on. Back in 1962, Dior debuted Nail Vernis, a collection of four lacquers in red (Monsieur Dior's signature shade) and nude. Fast-forward half a century and the polishes are still holding court, albeit via a motley mix. To toast Vernis' 50th anniversary, Dior hosted a color-centric bash (think decadent cakes topped with kaleidoscopic sauces and a rainbow of fresh flowers) at The Hole gallery in NYC, tapping artist Holton Rower to create a custom piece inspired by five legendary Vernis shades. His medium? Acrylic paint doctored with opalescent pigments to mimic nail polish—which he live-poured, one coffee cupful at a time (85 total), into an 8-foot flowing masterpiece. Hole Creative Director Fabiola Beracasa feted the occasion in a more understated way: with a Rower-tribute mani. Bring on the finger paints!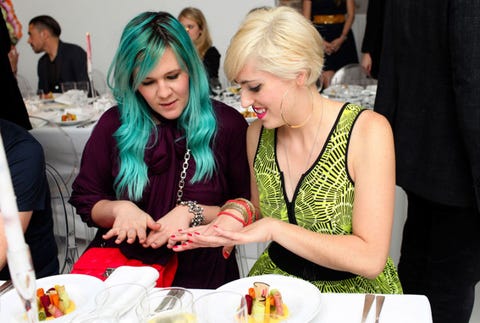 Dior Nails
Hole curator Kathy Grayson (left) and artist Rosson Crow compare digits.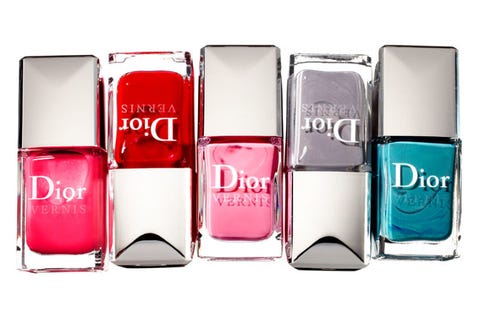 Artistic Inspiration
Dior Vernis Nail Lacquers in (from left) Psychedelic Orange, Red Royalty, Flapper Pink, Gris Montaigne, and Nirvana, $23 each.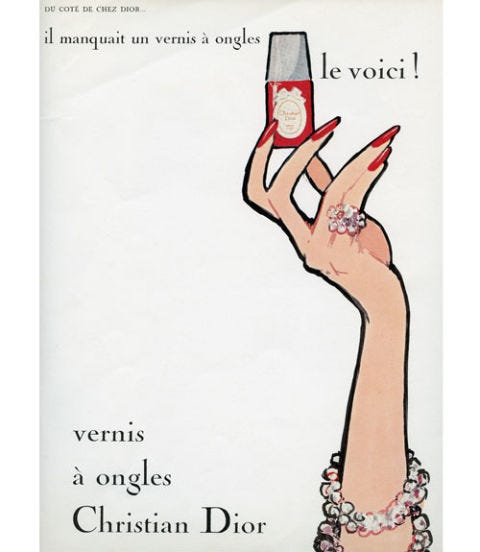 Hands of Time
One of Dior's iconic campaign: The 1962 launch with an image from influential fashion illustrator René Gruau.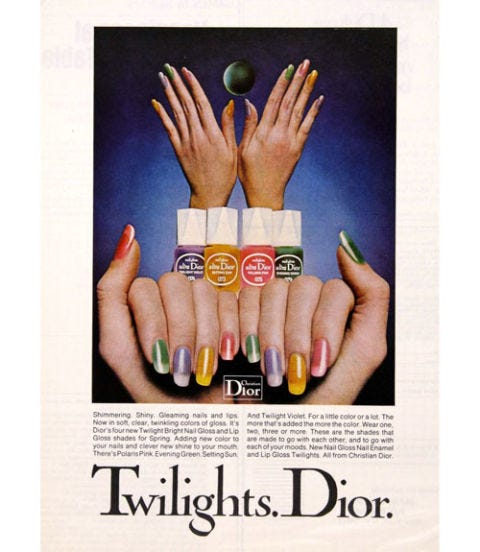 Hands of Time
New shades in 1973.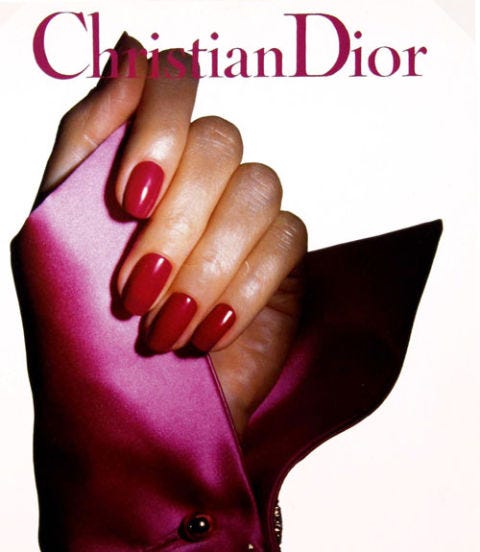 Hands of Time
Dior's power red in 1992.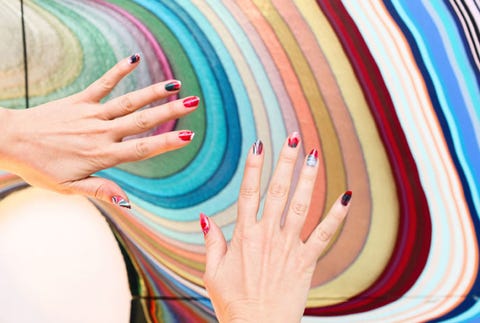 Finger Painting
A nail art look inspired by a Holton Rower painting in The Hole gallery.
Dior Nails How-To
Watch for a tutorial on how to get this art-inspired nail look from The Hole gallery's Creative Director Fabiola Beracasa.
This content is created and maintained by a third party, and imported onto this page to help users provide their email addresses. You may be able to find more information about this and similar content at piano.io