Get Perfect Skin for Your Big Day
MC's resident dermatologist and psychiatrist, Dr. Amy Wechsler, on getting great skin for a big event.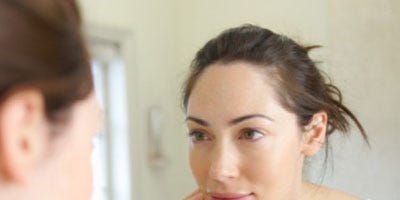 Dougal Waters/Getty Images
Dougal Waters/Getty Images
Two Months to Go
Tame big issues now, while there's time for multiple treatments. Acne-prone? Get an oral antibiotic prescription or line up a laser treatment like Isolaz ($300 to $500 per session, four to five sessions). Super-sweaty? Consider Botox for underarms, palms, and the soles of your feet ($1,500 to $2,000); insurance might even help cover it. If you have tiny eye or forehead lines, try "baby Botox," a mini dose, to soften them ($200 to $700).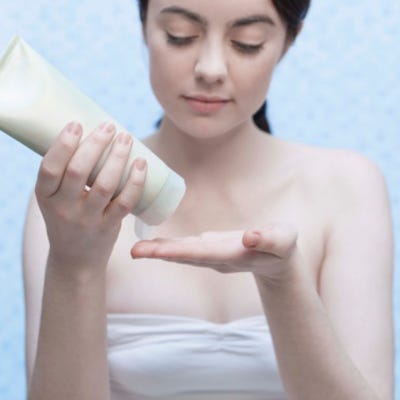 Jupiterimages/Getty Images
One Month to Go
Using a new product: fake lashes, self-tanner? Test it now. It's easy to break out, especially with added stress, by irritating your skin with something new. For lingering acne, scarring, or post-breakout pigmentation, try a chemical peel, or microdermabrasion for dull skin.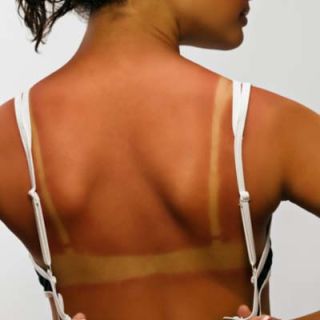 One Week to Go
Brides always think they look thinner tan, but there's no quicker way to age yourself. If you want to be bronzed, get a salon spray tan — somewhere you've tried and liked — which starts a deeper hue, fades nicely, and won't dry out your skin. A professional tan should go on smooth; use acetone to clean up your palms and nails. I always get a light chemical peel the week before an event. Now's also a great time for a final microdermabrasion session or facial.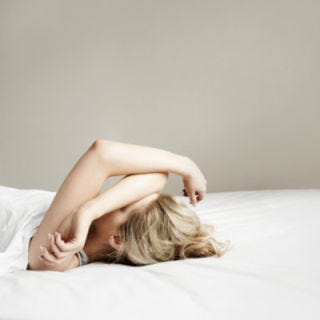 Brand New Images/Getty Imges
One Day to Go
Avoid anything that makes you anxious! It could show up as a pimple or line. For a last-minute zit, get a shot of triamcinolone, an anti-inflammatory steroid ($100 to $200). Sleep for eight hours tonight to brighten eyes and give your face a pink flush. Can't nod off? Pop a sleeping pill you've tried before — a prescription, Benadryl, or Tylenol PM. Melatonin's good, too (some women get a Benadryl "hangover").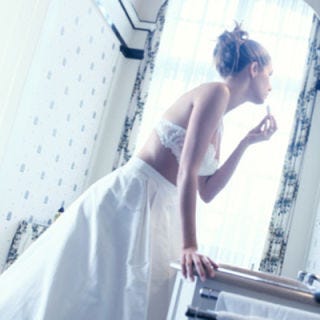 Ghislain & Marie David de Lossy/Getty Images
The Day Of
Eat some protein in the morning and take a walk to boost circulation and lymphatic drainage. I don't love hydrocortisone cream on the face — too strong — but in emergencies, it soothes redness. See a new wrinkle? Flex your face and relax — you might be unconsciously tensing. Stockpile cotton balls and cleanser for tonight; before bed, moisturize to replace the natural oils stripped by extra makeup.
This content is created and maintained by a third party, and imported onto this page to help users provide their email addresses. You may be able to find more information about this and similar content at piano.io