Unexpected Red Carpet Beauty Moments We're Both in Love With and Confused By
These looks had us scratching our heads, then clapping our hands.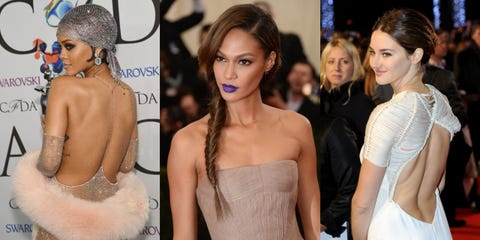 Anything could happen on a red carpet—and that's especially true when it comes to style. At first these beauty looks had us scratching our heads (
whattttt?!
), but then, the tables turned—
à la The Dress
—and we were totally on board. See what we mean...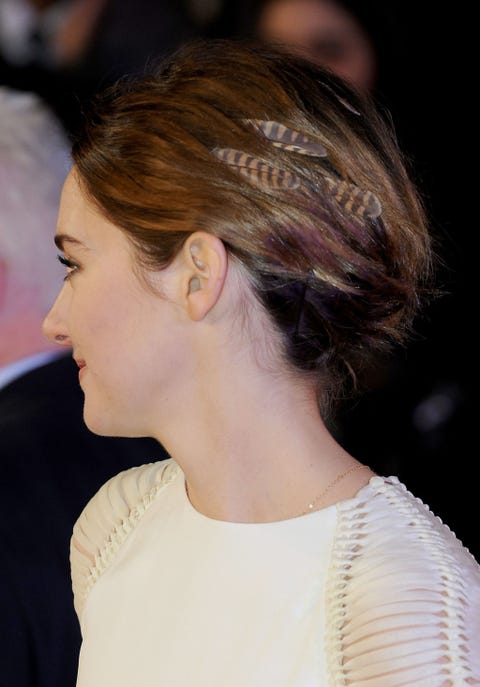 Shailene Woodley - Hair Feathers
At the 2015 Insurgent premiere, Woodley added one more notch to her hippie belt—feathers in her hair. At first, we were like "noooo" but now we're like, well, guess it's time to hit up an art supply store.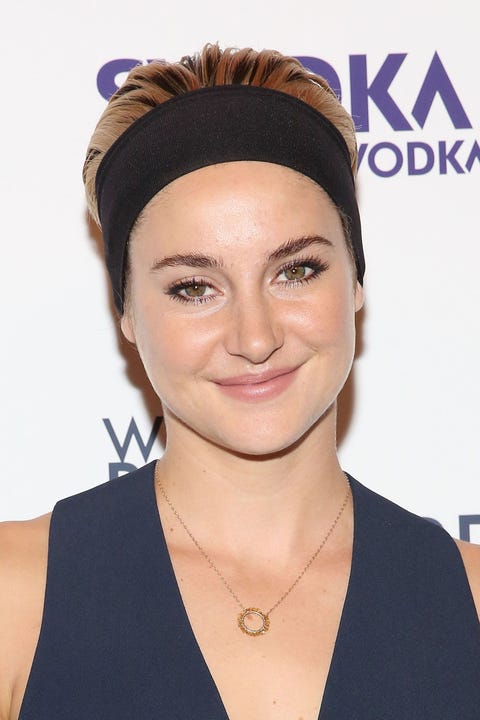 Shailene Woodley - Athletic Headband
Woodley also shocked us when she wore a cotton, athletic headband—no, not at home—but on a red carpet at the White Bird In A Blizzard premiere in NYC. While we're not particular fans of this one, we will absolutely support anything that makes what we wear to the gym acceptable in real life.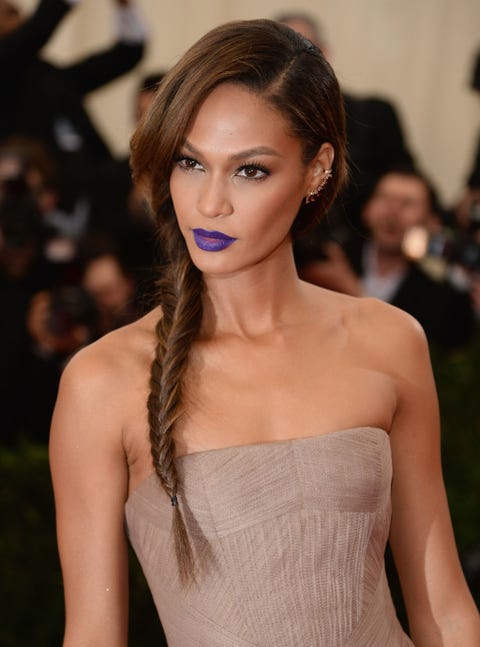 Joan Smalls - Dark Purple Lip
At the 2014 Met Gala, the model stepped out with a dark purple lip (it is the Met Ball, after all, go big or go home)—but she made it look so chic, we're not hating it.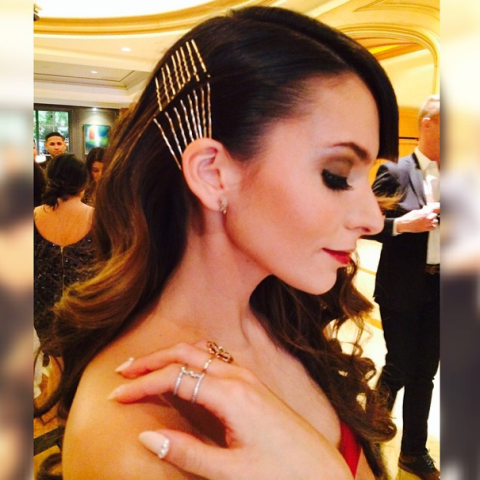 Genesis Rodriguez - Exposed Bobby Pins
The actress and L'Oréal ambassador rocked a full two rows of bobby pins for a glam updo that had us rethinking trying to hide them.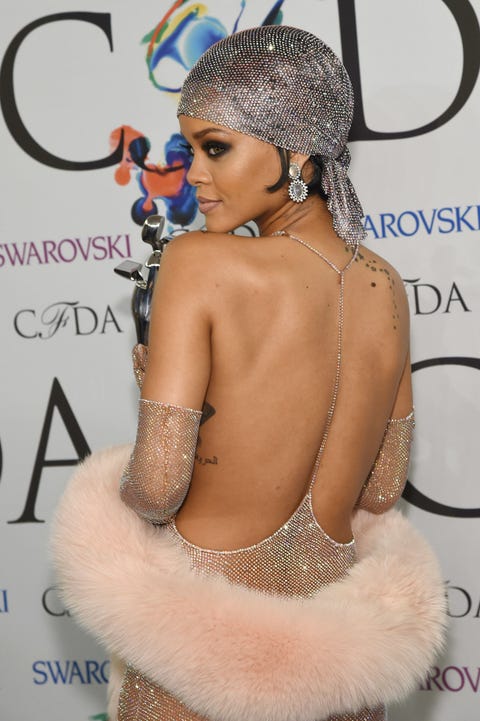 Rihanna - Sequined Headwrap
While everyone may have been looking at her naked dress, we were looking at the head piece she was wearing instead. It's...just...so...sparkly.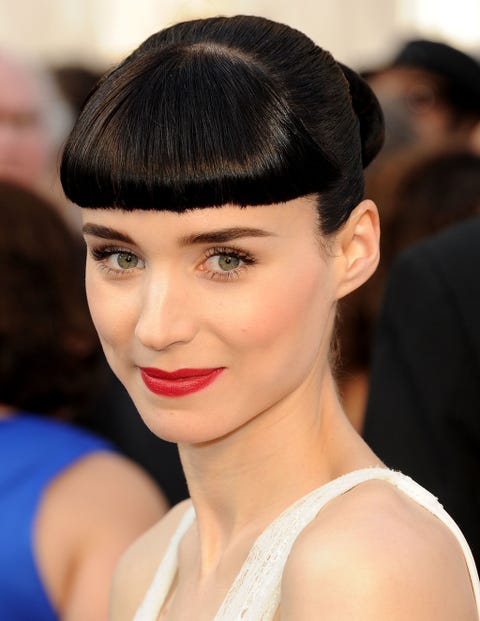 Rooney Mara - Blunt Bangs
When the actress showed off her blunt, rounded bangs on the carpet at the 2012 Oscars, we don't think anyone thought, "Wow, I could really pull those off. I'm taking that to my stylist!" But the thing is, Mara can pull them off. (Teach us your ways, Rooney.)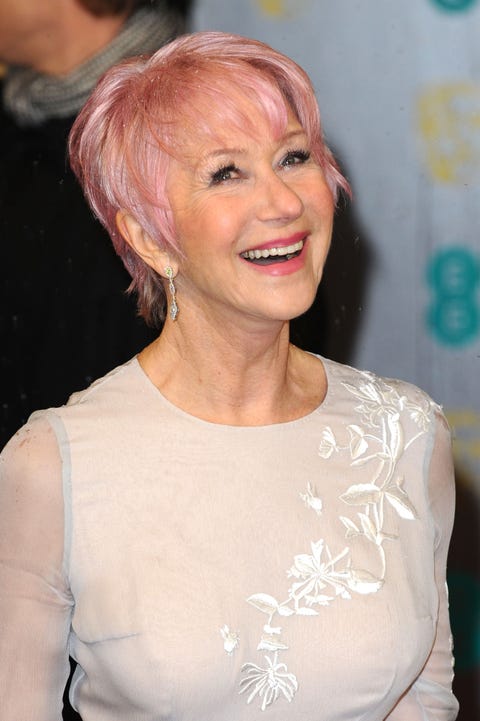 Helen Mirren - Bubblegum Pink Hair
At the BAFTA Awards in 2013, Dame Helen Mirren showed off her new, crazy pink 'do—and we love that she didn't really think about anything other than the fact that she just wanted to do it. "I just thought it would be fun to dye my hair pink," Mirren told U.K.'s Daily Mail. "I mean, honestly, I was watching America's Next Top Model and the season where there were the British girls. Well the British girl who won, she had pink hair, and I thought, 'That looks really pretty.' So I'm copying her, basically."
This content is created and maintained by a third party, and imported onto this page to help users provide their email addresses. You may be able to find more information about this and similar content at piano.io