Don't Fight It: 7 Hairstyles Made Better by Frizz
#freethefrizz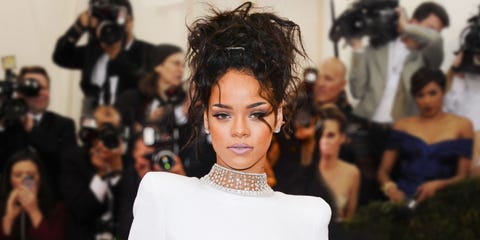 Stand down, industrial-strength hairspray. Gone are the days of relying on epoxy (errrr, tons of product) any time the humidity rises above 51 percent: These styles harness amped-up volume and irregular texture—both very good things—and make them work for you. #freethefrizz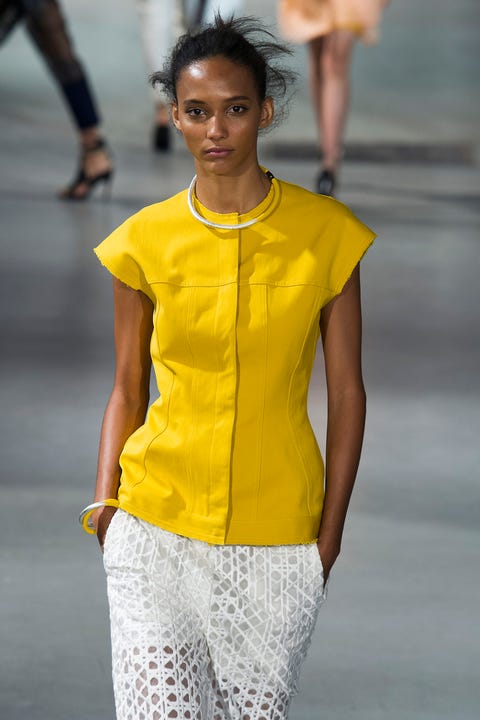 The On-Purpose Flyaway Bun
Cheer up, Cora Emmanuel. You look hot and not in a sweaty, summery way. If your hair's not cooperating even after you've stuck it in a bun, just emphasize the frizz halo even more by running your palm over the front section. (Though you'll want to wear a polished outfit for contrast. Perhaps something 3.1 Phillip Lim?)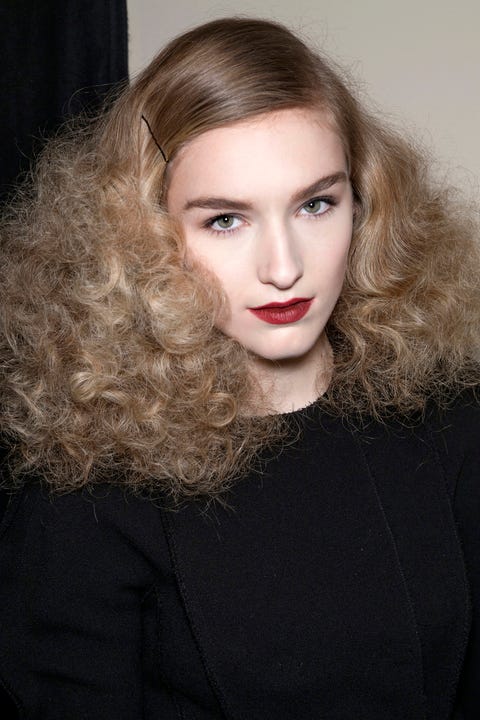 The Screen Siren
In a perfect world, all brushed-out curls would end up looking like Bottega Veneta. But even if *your* frizz more closely resembles Mia Thermopolis's, you can do this: Just make a deep side part, applying product to that section only, pin, and fluff.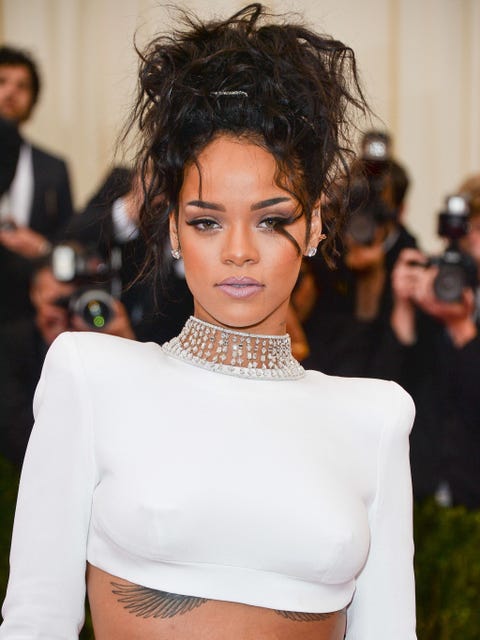 The Modified French Twist
A French twist never looked so effortless. Here, Rihanna piled her curls on top of her head, leaving the ends natural.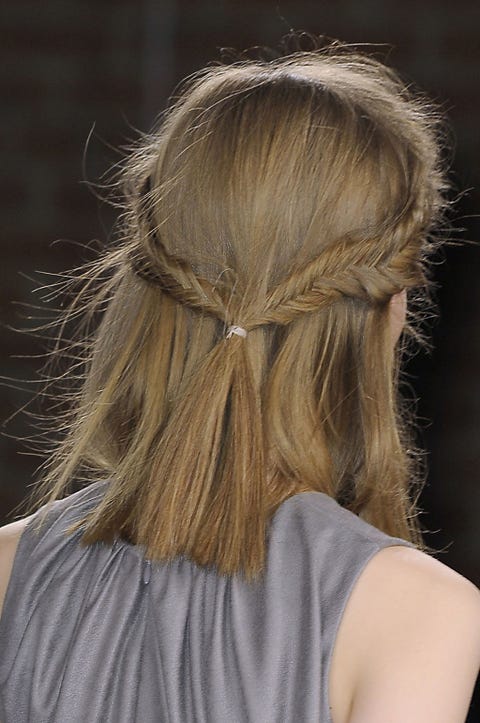 The Half-Up Braids
Relax—no one's asking you to do two fishtail braids by yourself. Two regular plaits joined in the back with a clear elastic wear just as well, especially after the heat unravels them a bit.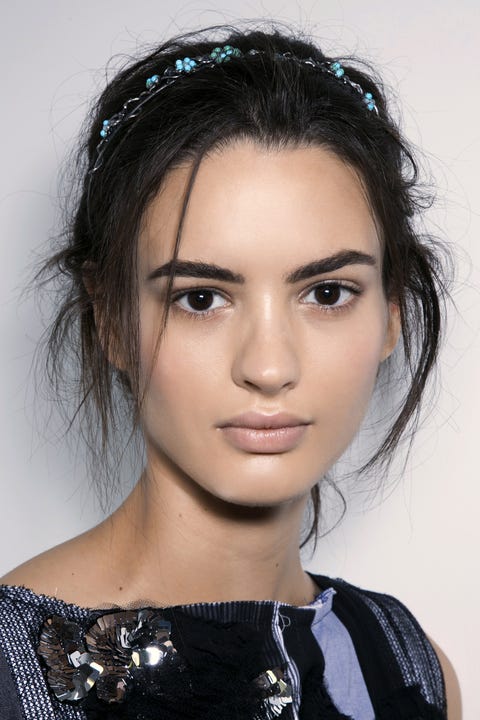 The Accessory
The jeweled headband's like a diversion: It'll take most of the attention away from the frizz, but conversely, the frizz highlights the headband. ~symbiosis~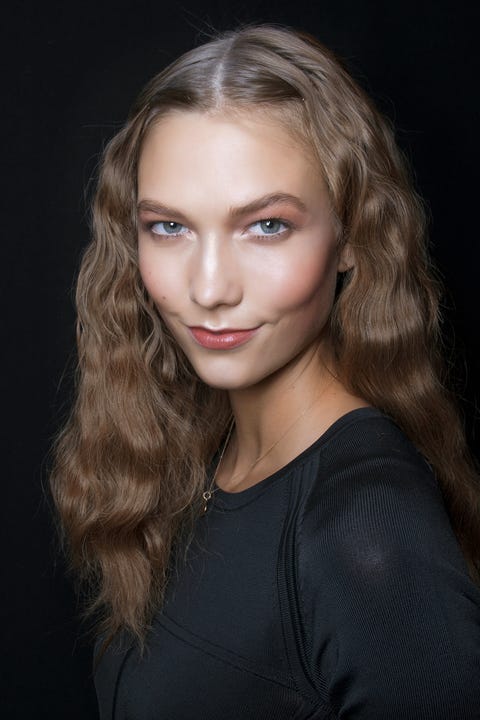 The Bohemian
Probably the biggest takeaway here is that as long as you've got some sections that are smooth, your hair will look *done.* It can be as small as two sections pulled back, like they did at Anna Sui.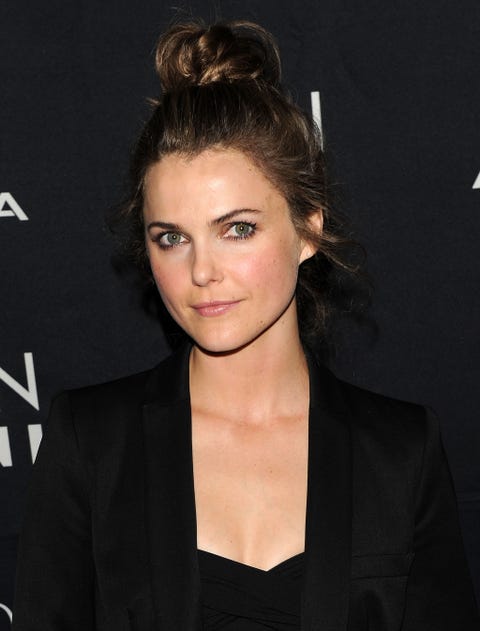 The Topknot
Felicity who? Keri Russell wrapped her curls up into a cute topknot, leaving those crucial by-the-ear tendrils loose.
This content is created and maintained by a third party, and imported onto this page to help users provide their email addresses. You may be able to find more information about this and similar content at piano.io