5 Eye Cream/Concealer Combos That Will Make Your Life So Much Easier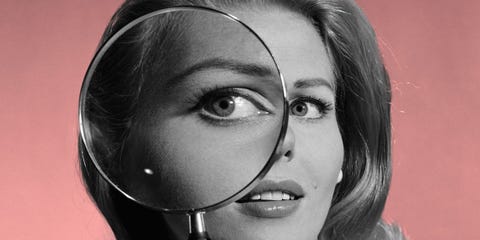 Design by American Artist
Getty Images
When lo-mo strikes, it should never be the area underneath your eyes that suffers. This is why we swear by eye-cream-concealer hybrids in lieu of a proper eight hours of sleep. The ultimate two-for, these formulas will give you just as much de-puff and cover-up bang for your buck, without you having to do the same thing (tap 'n blend your choice emulsions) twice. A lazy-girl's best friend, here are our tried-and-true favorites.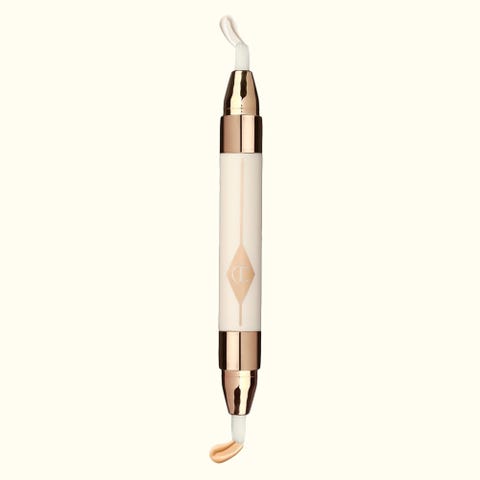 Highlight-Happy
So it's not exactly one formula, but on either side of this wonder pen you'll find 1) A super-hydrating cream that firms and increases tautness of the under-eye area and 2) A light-reflecting, medium coverage concealer with a shimmery pearlescent finish. Together they work in harmony to make your eyes, for lack of a better word, lit.
Charlotte Tilbury Mini Miracle Eye Wand, $45; nordstrom.com.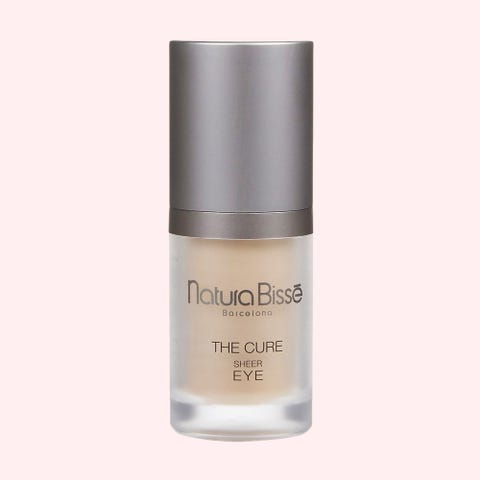 Oh You Fancy, Huh?
It doesn't come cheap, but as far as a true, 2-in-1 formula goes, this is the crème de la crème. This is because it's so miraculously feather-light, yet effective when it comes to quelling puffiness and veiling dark circles in second-skin fashion.
Natura Bissé The Cure Sheer Eye Cream & Concealer, $120; net-a-porter.com.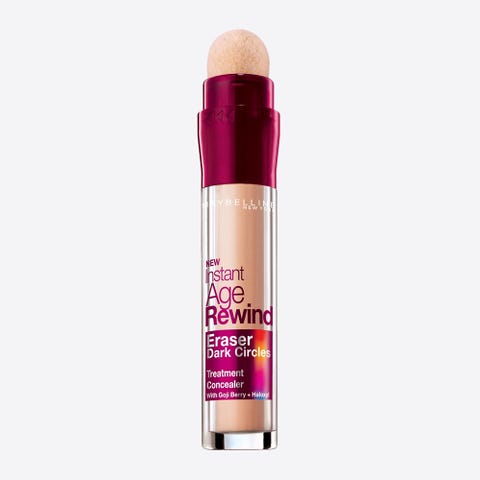 Wallet-Friendly Gold
This under-$10 option will give you full, solid coverage, while nourishing the undereye area with de-puffing ingredients, like haloxyl and goji berry, to boot. Editors' Note: The sponge application isn't the best for the delicate eye area, so we suggest using a brush or your ring finger to gently blend.
Maybelline Instant Age Rewind Eraser Dark Circle Treatment Concealer, $8.99; ulta.com.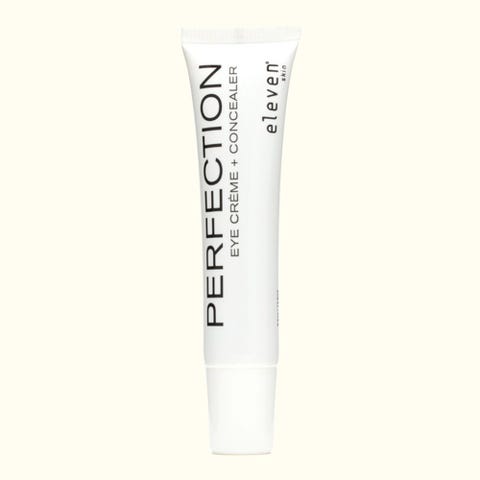 Beach Bum Status
Not only will this creamy, tinted concealer hold up under the melty summer sun, but it's formulated with powerful sea botanicals, like red algae, to hydrate and reinvigorate the eye area while fighting signs of aging.
ElevenSkin Perfection Eye Creme + Concealer, $30; birchbox.com.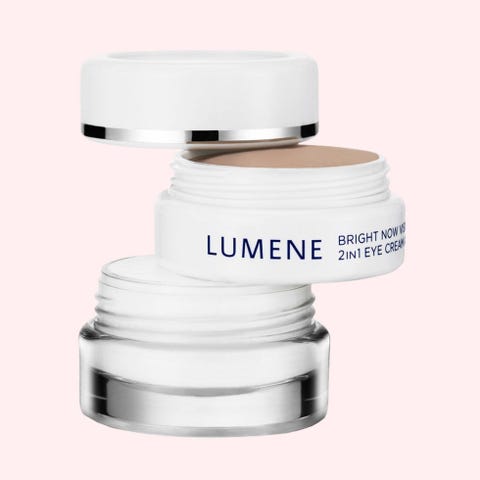 Wrinkle Warrior
The illuminating concealer cancels out dark circles, while the eye cream base uses Cloudberry Stem Cell Technology to increase cell turnover and visibly reduce the appearance of wrinkles. A formula worth its salt for more mature skin, the price makes it a steal.
Lumene Bright Now Visible Repair 2-in-1 Eye Cream and Concealer, $25; dermstore.com.

This content is created and maintained by a third party, and imported onto this page to help users provide their email addresses. You may be able to find more information about this and similar content at piano.io