Editors handpick every product that we feature. We may earn commission from the links on this page.
A Master Post of Every Single Pumpkin Spice Thing You Can Buy, Should You Desire It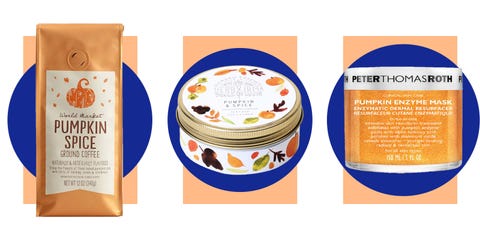 Ah, the eternal question: Are we more or less basic for Pumpkin Spicing up our lives with beauty, home, and food products (as opposed to swigging them straight)? Who knows, really. Either way, it's only your self-perception as imagined through the eyes of the Other anyway. From lip balm to protein powder, we've got all the so-wrong-it's-right items the market has to offer this season.
This content is created and maintained by a third party, and imported onto this page to help users provide their email addresses. You may be able to find more information about this and similar content at piano.io