10 Wedding Hair Ideas That Aren't a Low Bun
Finally something interesting for your stylist to do.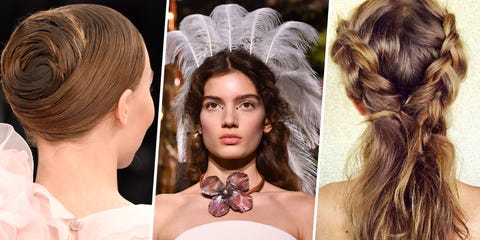 "You can never regret your wedding hair if you don't try anything more exciting than a low chignon," the meme that doesn't have a name (that we know of) would say. But to that, *we* say "Boooooring. Also, false." No claim goes unsubstantiated around here, so straight ahead, 10 styles for making pleasant follicular memories your kids won't roast you for 10 years later.
1
The Lizzie Bennett If She Cared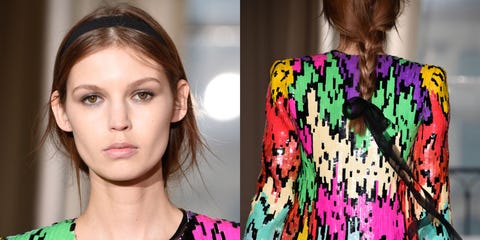 Not a low bun—a low braid tied with a trailing little-girl ribbon, as seen at Schiaparelli couture. Could pair well with loads of dress styles, but would be extra romantic with something period-y (as in "old," not "menstrual"). Plus everybody looks extra beautiful with a headband, as it frames the face.
3
Swirly Croissant Butt (Hehe)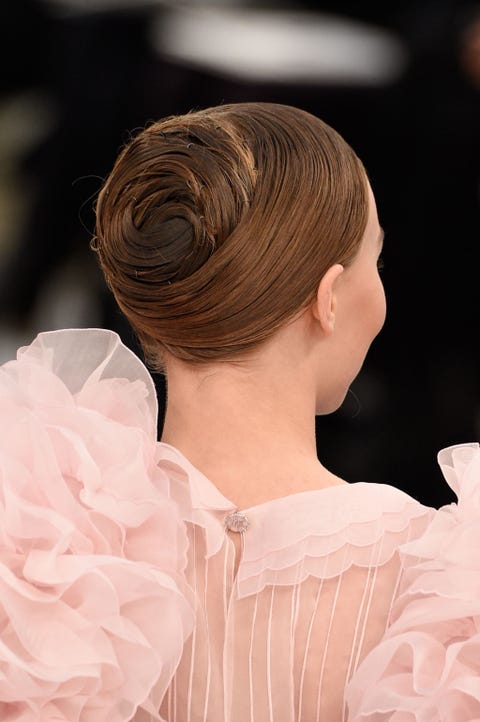 Apologies to Sam McKnight and his creation for Chanel couture, even though it definitely does resemble the rump end of a really well-laminated pain au chocolat. Very into the the idea of an extremely done, extremely epic up-do, because if not on your big day, then when? Just no prom ringlets, please.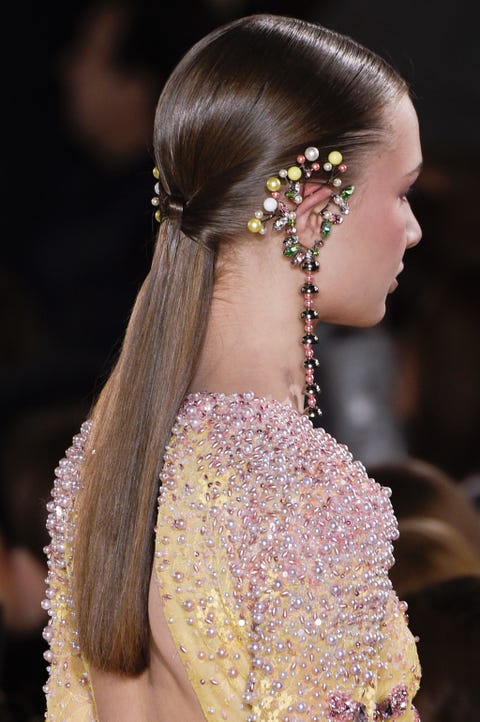 While we're on the subject of half-up styles, here's one from Georges Hobeika couture that combines the cleanliness of a slick-back with the security of still having hair resting on your neck. With that tiny knot sitting just under the curve of the skull, you get a gorgeous profile, especially if you're wearing earrings you twisted a lot of arms to borrow.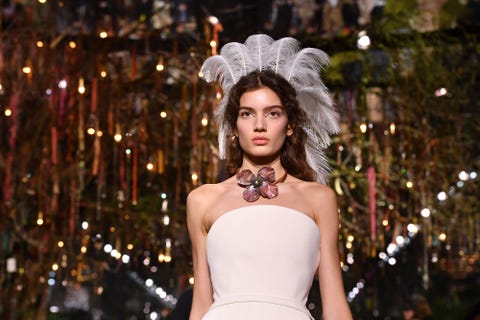 Listen: A headdress doesn't have to be campy, nor does it need to be surrounded by a midnight masquerade ball à la Dior couture. (Wouldn't hurt, though.) All you need to carry it off is a vision, some élan, and the knowledge that flower crowns might have been ruined by the festival industry, but that doesn't mean they can't be incredibly elegant if you think more Queen Victoria than cover band that does a lukewarm "Under Pressure."
9
The Interlocking Low Pony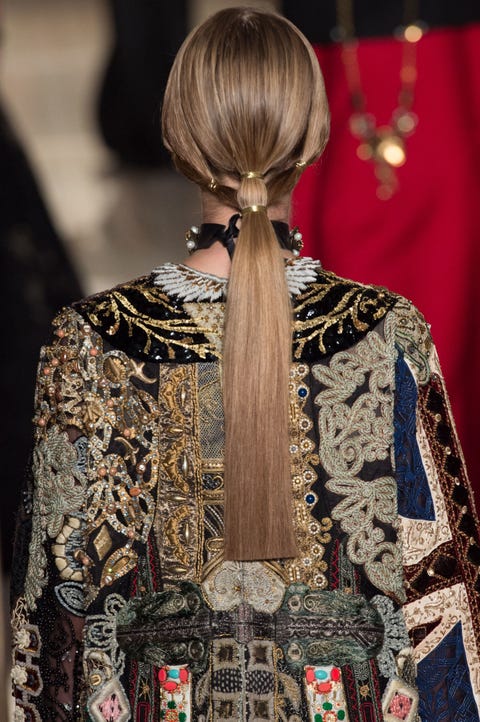 Nobody would blame you if at least half your beauty-inspiration pics were Valentino, but I might question your taste a little if this puzzle-like low pony weren't included. Deceptively complicated, you can see that it's really just some clever, symmetrical parting and metal bands that, together, give off a medieval, maidenly effect.
This content is created and maintained by a third party, and imported onto this page to help users provide their email addresses. You may be able to find more information about this and similar content at piano.io