You Can't Call Yourself a '90s Kid If These Pics Don't Make You Dig Out Your Butterfly Clips
"Where. Is. MY. SUPERSUIT SCRUNCHIE?"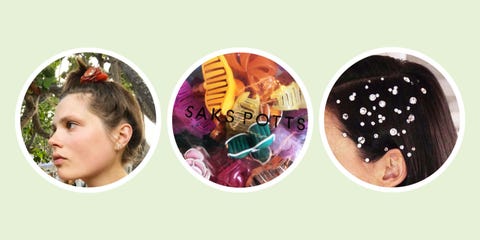 Trust the Danes to take a patently uncool relic from your childhood and make it so urgently covetable that you call your mom to make her unearth the contents of your Caboodles. That's right—scrunchies, butterfly clips, and those Velcro-back jewels are making a comeback, and this is how you might wear them...as soon as Mom comes through with that overnight shipping.
This content is created and maintained by a third party, and imported onto this page to help users provide their email addresses. You may be able to find more information about this and similar content at piano.io