The One Thing Meghan Markle Will Have to Give Up If She Marries Prince Harry
An engagement between the famous couple will be a bigger decision than you'd think.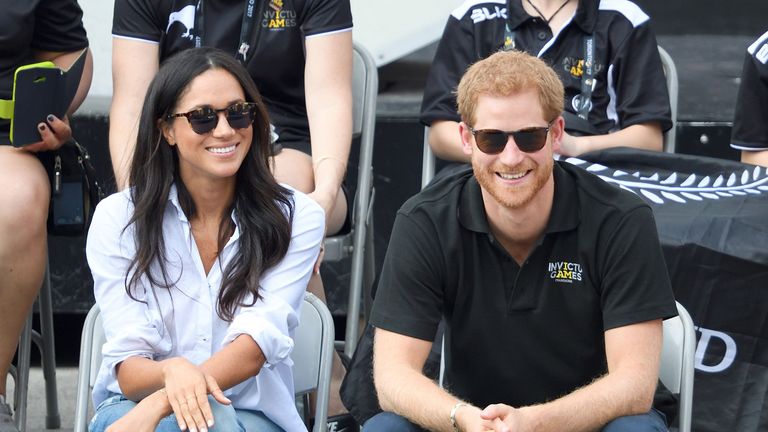 (Image credit: Archives)
By Catriona Harvey-Jenner published
Meghan Markle really is living the life. She's a successful actress who's starred in one of the most popular legal dramas around for the past six years, and she's in a relationship with none other than Prince Harry.
RELATED STORY
But while the world looks on, getting carried away with all the glorious PDA between the pair and anticipating an engagement announcement any day now, there's actually a lot more to a big decision like that than we'd like to think.
Because if Meghan does marry Prince Harry and becomes legit British royalty, she'll most likely have to make quite a few sacrifices—the biggest one being her career.
Prior to marrying Prince William, Kate Middleton had worked as an accessories buyer for retailer Jigsaw and then as a project manager for her family's event-planning business. But upon becoming the Duchess of Cambridge, Kate gave all that up—and Meghan might well be expected to do the same.
Being a senior member of the royal family is a full-time job, and it requires those who do it to patron charities, represent the U.K. on an international scale, and generally maintain the traditions of the royal family. How would she balance all that with a full-time acting role on Suits?
RELATED STORY
If recent rumors are to be believed, she won't have to. Because speculation is rife that Meghan may have just quit her job playing paralegal Rachel Zane on the American drama, indicating she's pretty serious about her future in the U.K. with Harry. The suggestion she's quit was first reported by the Daily Star Sunday this weekend, who claimed a source said Meghan had told producers she wouldn't be returning for the eighth season of Suits when filming starts next year.
The source reportedly said: "Meghan knows she can't really act at the same time as being a princess and is happy to make this career sacrifice. She really enjoys her charity work with Unicef and will broaden out her charity commitments when she becomes a full-time royal."
We don't know whether the rumor is true or not at this stage, but another indication that Meghan is planning on changing her career to focus on her potential future as a royal is the fact that she shut down her lifestyle website, The Tig, earlier this year.
So with this major life change coming hand in hand with agreeing to marry Prince Harry, you can see why the couple may well want to wait for a while before planning to say "I do." It's exactly the reason Prince William says he waited so long to ask for Kate Middleton's hand in marriage back in 2010.
Speaking at the time, he said he "wanted to give her a chance to see in and to back out if she needed to before it all got too much."

But let's not get ahead of ourselves quite yet, shall we? They might want to live in the same country for a bit before they decide to spend all of eternity together.
Cat is Cosmopolitan UK's features editor covering women's issues, health and current affairs. news, features and health. The route to her heart is a simple combination of pasta and cheese (somewhat ironic considering the whole health writing thing), and she finds it difficult to commit to TV series so currently has about 14 different ones on the go.