Actresses Are Planning to Wear Black at the Golden Globes to Protest Sexual Harassment
Jessica Chastain, Meryl Streep, Reese Witherspoon, and more are reportedly on board.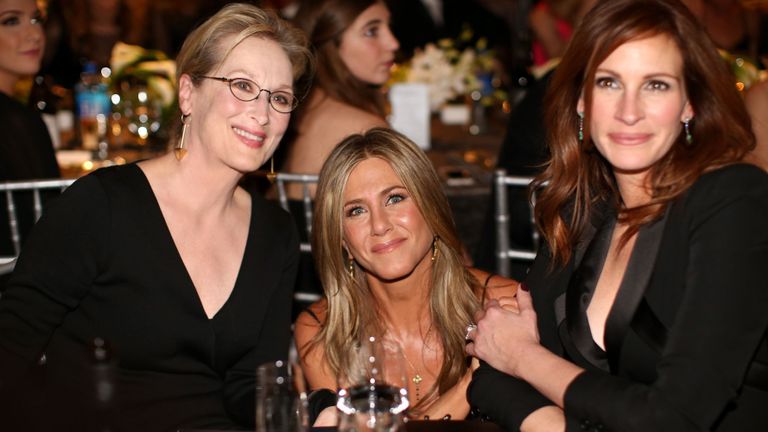 (Image credit: Getty Images)
2017 has been an incredibly empowering year for women. The #MeToo movement, which began with accusations surrounding Hollywood producer Harvey Weinstein, has opened the door for women (both inside and outside of Hollywood) to publicly share their experiences with sexual harassment and assault. To continue the conversation, some Hollywood actresses are planning to wear all black to the 2018 Golden Globe Awards as a protest against sexual harassment in Hollywood.
The award show has already been buzzing surrounding their biggest snubs, including the absence of female nominations like Greta Gerwig's director role in Lady Bird. Notable actresses reportedly participating in wearing an all-black ensemble include Jessica Chastain, Meryl Streep, Emma Stone, Helen Mirren, Nicole Kidman, and Reese Witherspoon.
RELATED STORY
This is only the beginning of a wave of protests throughout the 2018 awards season. According to the Hollywood Reporter, the Screen Actors Guild (SAG) Awards will be voicing its support for victims as well. The presenters for all 13 awards will be female, rather than the traditional route of one male presenter and one female presenter. 2018: another year women will reclaim their power. 🙌